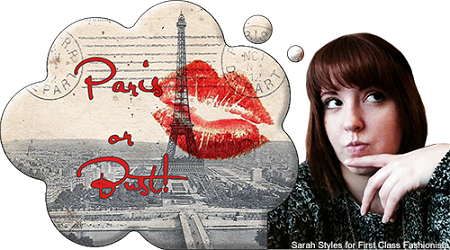 Want to go to Paris but don't have the funds to get you there? Yeah, me too. But there's hope for all of us, as the Denver Art Museum is currently hosting Passport to Paris, a three French-themed exhibitions that are sure to bring out la joie de la vie for the Parisian in all of us fashionistas and fashionistos.
Passport to Paris is a suite of three French-themed exhibitions. Drawing Room, Nature as a Muse, and Court to Café.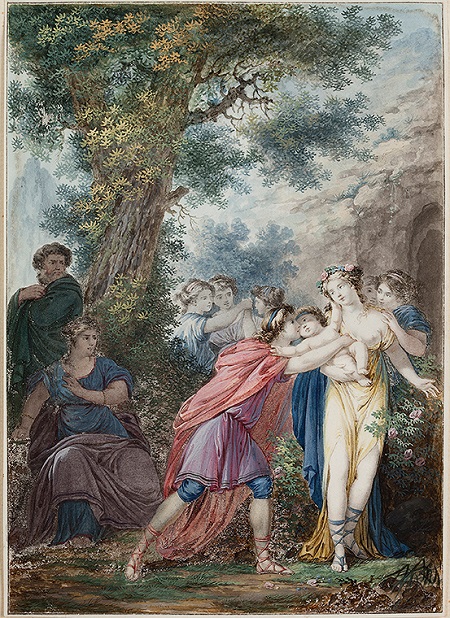 Drawing Room: An Intimate Look at French Drawings from the Esmond Bradley Martin Collection, is an close look of approximately 39 works-on-paper, which means that the viewers will get a close-up view of the actual work, unhindered by frames or glass. Without this disconnect, we as the outsider gain an invitation into the creative processes of the artists. This work ranges from rapid pencil and ink sketches to finished pastels from well-known French artists including: Antoine Watteau, Claude Monet, Edouard Manet, Horace Venet, and Paul Gauguin.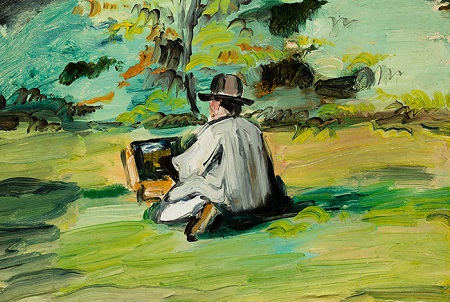 Nature as a Muse, in whole titled, Nature as Muse: Impressionist Landscapes from the Frederic C. Hamilton Collection and the Denver Art Museum is another portion of Passport to Paris.
With this you get the rare chance to see several painting by Claude Monet in one viewing, which in itself is a treat. Other 19th-century impressionists are also featured, including Berthe Morisot, Camille Pissarro, Pierre-Auguste Renoir, and Alfred Sisley. This is the first time that the artwork from Frederic C. Hamilton's collection will be on view to the public, so it really is an opportunity to be seized. DAM will be producing an illustrated catalog for those of us who have terrible memories and wish to capture a piece of this collection forever. IE, myself.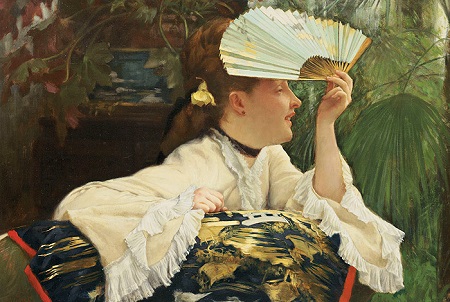 Finally, we have Court to Café, or Court to Café: Three Centuries of French Masterworks from the Wadsworth Atheneum. For those of us with probably too much art history knowledge to use practically, the title says a lot about the exhibition. It speaks to the paradigm shift from the absolute monarchy present during the time of King Louis XIV and how it transitioned into an individualistic, or "café" society. Appropriately, this exhibition displays the wide range of  subject material of the 1600s up to the 1900s painters, for the first time shown as a group. DAM will be displaying furnishings from their collection as well as costumes on loan from the Los Angeles County Museum of Art to further enrich and enhance the understanding of French society during the time these pieces were being created. Court to Café is a timed-entry exhibition, so try to plan your trip accordingly. The time slots are every half hour and final entry is an hour and a half before the museum closes. You can wait in queue lines at any time, but who wants to do that if you don't have to? Also, school tours will be visiting the exhibitions Tuesdays–Fridays around 9:30 am to12:30 pm, so if you want a more private look at Court to Café, it is something to keep in mind.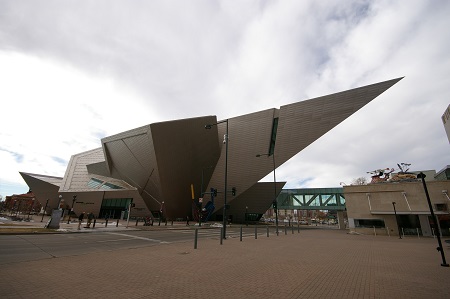 Overall, this is something not to be missed. I will be attending shortly when I have the free time! This is a special exhibit, so you will have to buy the specified ticket for entry at DAM to gain access. Prices range from $22-$5, so be sure to check out their official ticket information. 
Passport to Paris will be running until February 9th, 2014, so there's plenty of time to go check it out. The official page for the exhibit can be found at http://denverartmuseum.org/exhibitions/passport-paris for more information.
A llons–y!