Vivienne Westwood, 72, has announced that she will be launching her first ever memoir. I know, I almost had a heart attack, too. If you're doing your happy dance right now, I'm right there with you in spirit.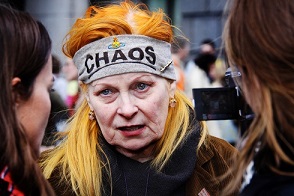 The famed designer has teamed up with friend and historical biographer Ian Kelly to help create this book, which is set for release in October of next year. Funny side note, in addition to being a well-known biographer, Ian Kelly is also famous for portraying Hermione Granger's muggle father in the Harry Potter franchise. It's like my designer hero and childhood coming together to create something wonderful.
Why is this such a big deal, you ask? Well, Westwood has never had an autobiography published before, and much of the intimacies of her life remain sketchy or debated. This will be her life story in candid detail, complete with contributions from her family and friends.
The designer is quoted as saying:
The living deserve respect. The dead deserve the truth; Ian and I are working together on this and I am excited that this will be my story, the story nobody ever did before."
And what a story it will be. From primary school teacher, to falling for the manager of the Sex Pistols, Malcolm McLaren, to opening her shop on King's Road, the memoir will take readers down the path that lead Vivienne Westwood from humble roots to becoming the fashion industry's "rebel girl". Westwood is best known for her work in the punk era, which used S&M themes, plaid tartan, safety pins and pirate silhouettes to create alternative clothing for the youth of the time. Currently, she designs under several lines and has a more diverse aesthetic; ranging from punk and plaid to pieces that are tailored and reflect upper-crust English stylings. Westwood is also a champion of eco-politics, including famous groups Liberty and Greenpeace, as well as being the forefront for Climate Revolution. Her personal diary can be found on Climate Revolution here http://climaterevolution.co.uk/wp, which allows insight to her personal feelings and the action she is taking within the eco-political field. She's really passionate and insightful. I recommend reading her postings.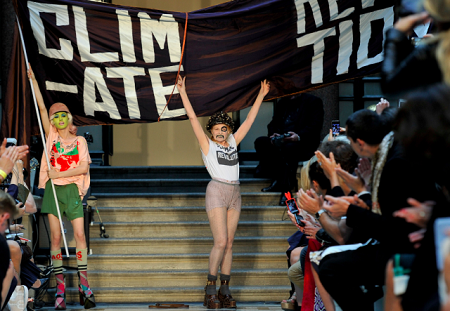 Additionally, her fashion design work never ceases to inspire me, and I would also like to recommend visiting her website http://www.viviennewestwood.co.uk. The website itself is really interactive and fun, and Westwood offers some gorgeous pieces.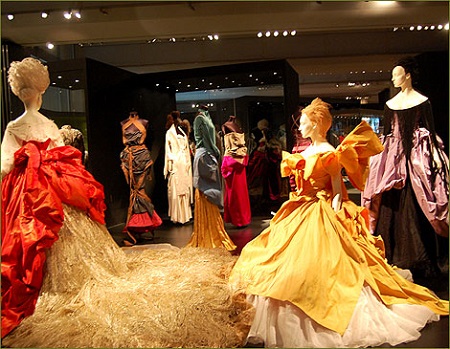 I'll be waiting until next October for the full scoop on my fashion designer muse. What about you all? Are you excited? What designer's story are you really interested in?