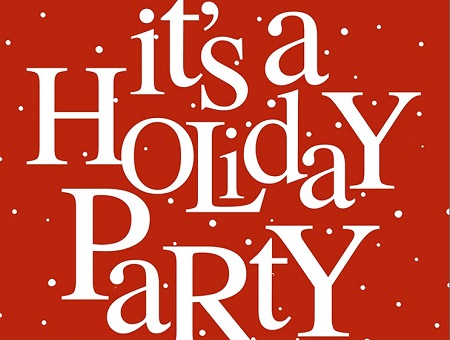 Tis the season, when you will receive those exciting holiday party invites. Getting ready for these parties can lead to indecisive decision making, which can make you late or even decide to stay home! Whether the party is for work, with friends or family, here are some dress ideas that can get you out the door and to the party in time to even help set up.
The first holiday dress idea is your classic strapless little black dress, cut just above the knee. What makes this dress in style for the holiday season is the lace detailing on the neck and sleeves. With this extra detailing, one can feel less revealing and more comfortable especially at a family party.
David Meister Illusion-Lace Cocktail Dress at Neiman Marcus, $490
Do your friends tell you, that you are always the center of attention? If so, you might like this next holiday dress idea. Sequins have a way of speaking for themselves. They shine, they sparkle and they turn heads. Whether you find a dress covered from top to bottom in sequins or if there is a minimal amount along the neckline and waist, sequins are definitely a part of the holiday style forecast for winter 2013.
French Connection Long-Sleeve Sequin Dress at Last Call by Neiman Marcus, $149
This next style is more on the casual side of holiday fashion. Finding a dressy holiday colored tunic or blouse can be less expensive and may take less time to find than looking for the perfect dress. With this style, you can wear it with patterned leggings or skinny jeans. To complete this ensemble, throw on a pair of Uggs or knee high boots.
Velvet Rosie Luxe Challis Tunic at Shopbop, $95
If you've been out shopping this holiday season, I'm guessing you might have seen a fur vest. These vests are super festive and quite cozy for the holiday. They have the ability to make any outfit look dressy and "winterized". If you find yourself wearing this holiday dress idea, make sure you practice your "thank yous" because you will have compliments coming from every direction.
Ann Taylor Faux fur Vest, $149
Along with these wonderful holiday dress ideas, do not forget to accessorize with jewelry. Remember, silver and golds are perfect for this time of the year, as long as you stick with one or the other and try not to mix.
We at FCF would like to wish all of our readers a safe and happy holiday season! Facebook shout outs go to: Rose Lundeen, Erica Vallejo and Chelsy Ness. Do you want a shout out? Comment on our Facebook fan page and you just might get your name mentioned in one of our posts. Thanks for reading!