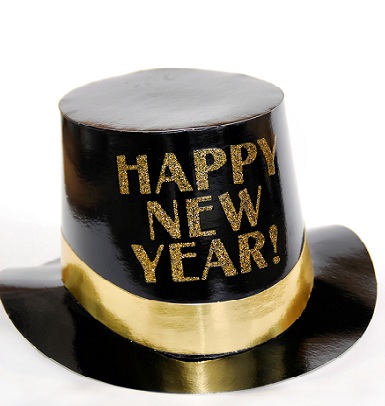 We at FCF believe in being prepared for every occasion. Strike that–being fabulously dressed for every occasion. So, now that you know what to wear to your holiday parties (thanks Marissa L), I invite you to consider the last big event of the season- New Year's. Technically, this is the last event of 2013, and the first event of 2014, so you better be rocking something to die for when the new year arrives. It's basically setting the bar for the holiday season. So, fashionista, let's go over a few things you will need.
First. If it's a dress event?
The perfect dress. Metallics are super in this season, and the inclusion of sequins is always reminiscent of champagne. A different silhouette from your standard fit-and-flare gold metallic dress will definitely turn heads and set your look apart from the masses on NYE.
Nasty Gal Future Calls Sequin Dress at Nasty Gal, $82
Anthropolgie Allusione Sheath at Anthropologie, $288
Parker 'Claudette' Woven Fit & Flare Dress, $352
Not a dress event?
Well, lucky for you I understand. For a more dressy-casual look, try pairing fun tights with a longer tunic-style sweater. This trend has probably single-handedly dominated my wardrobe for its versatility and comfort. I could romp around all day in a sweater! The great thing is you can buy a sweater you love and wear it a million ways with different tights, leggings, or pants. The right sweater is not a one-occasion piece. There's even some great metallic sweaters for all of us not quite in the dress-mode yet. Just beware, don't get the Michael Kors metallic sweaters. Trust me, they're not remotely as appealing as they look online.
Trina Turk Women's Denis Metallic Front Short Sleeve Sweater Dress, $226.48
Victoria's Secret A Kiss of Cashmere Multi-way Tunic Sweater, $59.50
Silence & Noise Silence + Nooise Fuzzy Cowl-Neck Sweater Dress at Urban Outfitters, $79
Ami Dans La Rue Cable Knit Sweater at shopbop.com, $172
And remember the tights/leggings I was talking about?
They can seriously amp-up any look. Try it with a sweater, a dress, or something you already own to make New Year's your own. If you have a lot going on in your dress or shoes already, though, go with a pair of semi-opaque black tights. They're always a go-to.
Asos deecorative Tights at Asos, $12.70
Pretty Polly 'Glitzy" Enbellished Tights at Nordstrom, $25
Bebe metallic Damask Tights at Bebe, $19
Hmm…and what else will a fashionista be needing for NYE this year? Why the same thing any good fashionista always needs. A pair of wonderful shoes. Pick a classic pump for the dresses and opt for short boots with the sweater look, especially with printed hosiery. For those of us who think that champagne and heels are not a good combination, feel free to go for safety in a pair of glamed-up flats.
Lanvin metallic pump, $768.79
Alice & Olivia Tamara Sued Cutaway Pump, $243
Frye Short Boots, $398
Max Studio Suede Wedge Short Boots available in black, $128
Chiara Ferragni Blink Eyes Glitter Loafers, $207
Sam Edelman Felicia Ballet Flats, $77-$110
Alright, ladies! Get out there and snag that New Year's Eve kiss, and let's all ring in the New Year with style.
My resolution? Dress like every day is a photo op. What about you guys? Happy 2014!