Color Trend Necessities for 2014
Welcome to 2014! Happy New Year everyone! I hope you had wonderful plans to help bring in 2014 and are now, hopefully, fully recovered from said shenanigans.
Now that the new year is here, what do you need to stay chic? Well, in lieu of weather trends here in Colorado, it's hard to talk about Resort and Spring wear when we know winter has barely shown itself – so let's start with something easy: color and accessories.
Pantone announced that Radiant Orchid will be the the color for 2014. You can read the full press release here, but here's a short excerpt to save you some time.
According to Pantone, "Radiant Orchid blooms with confidence and magical warmth that intrigues the eye and sparks the imagination. It is an expressive, creative and embracing purple—one that draws you in with its beguiling charm. A captivating harmony of fuchsia, purple and pink undertones, Radiant Orchid emanates great joy, love and health."
How fun is that? Purple as a trending color also generally means the start of a new color cycle, so in 2015 we will start to see new tones of previously trending colors brought back into the forefront. Essentially, what you need to take away from this is that purple will be huge this year. Fabrics and jewelry will both be made readily available in this hue and will keep you on-trend. Don't believe me? Last year's color was emerald. Now, think about all of the things you saw in greens and oft-teals. So like I said, let's start with the basics.
Start off 2014 with some necessities in these lovely purple tones! Feel free to hum The Jungle Book's "Bare Necessities" song as you go down the list.
Outerwear
Patagonia "Down Sweater" Hooded Jacket in Ikat Purple
It's only just begun to get cold in Colorado and other parts of the country, so gear up for the snow in style with this layer friendly, fashionable hooded jacket. It's got a hood and is filled with compression down to fight off the chills.
Must-have Basics: The Tops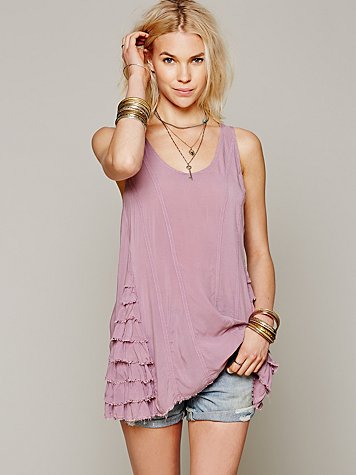 Click HeRe to Shop Free People Ruffled Up Cami in Washed Purple
This super-cute top is a great layering piece or standalone in the color we need, and is sure to compliment your favorite pair of jeans. It's wonderful because it will transition well into the spring months while showing that you're ahead of the pack on 2014 trends.
Must-have Basics: The Bottoms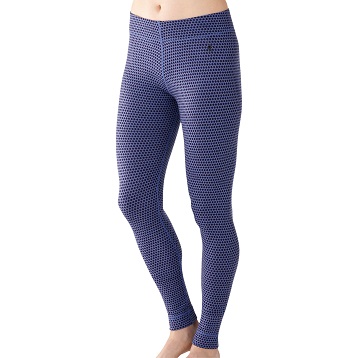 Click HeRe to Shop Smartwool Midweight Wool Patterned Bottom in Polar Purple
Since tunics and long sweaters continue to be all-the-rage, why not integrate this trend too? These 100% merino wool leggings will serve to keep you looking relevant while being a warm and functioning garment. They even have sun protection up to 50+ UFP and they're machine washable. The print is just too cute to pass up. It will go perfectly with a long black sweater.
Something Special: The Necklace
Amethyst Necklace from Macy's
If you want to add purple to your ensembles but purple isn't your best tone as far as clothing, consider a necklace. This one is particularly beautiful and would really amp up any look. Additionally, amethyst is considered a very powerful spiritual stone, and is said to affect dreams, invite peace and healing; and even increase happiness. I dunno about you, but that's a wonderful bonus to something already so beautiful.
Something Special: The Bathrobe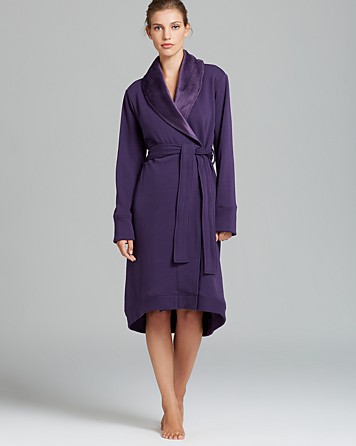 Click HeRe to Shop UGG Australia Double Knit Robe in Purple Violet
For those chilly mornings when moving from the bed to the shower seems like a trek through the arctic. Plush, double-knit fleece serves to keep you warm and stylish in all your morning affairs.
So, there you have it. How do you guys feel about purple? How about the picks? I'd love to hear your opinion. Don't be afraid to comment! Happy New Year and, as always – Stay fashionable!