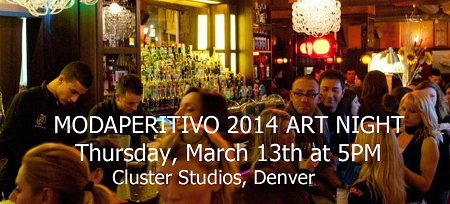 Literally, APERITIVO is a pre-meal drink whose scope is to stimulate appetite, but it has come to signify the ritual of going out for a drink and "FACCIAMOCI UN APERITIVO" (let's have an aperitivo) is what you hear in Milan, Rome, and Florence…all the time and as the most casual way to meet up with friends. It certainly gives you a chance to socialize and relax while snacking on something delicious.
MODA in Italian is the translation of "Fashion" while APERITIVO…, so MODAPERITIVO Art Night will bring friends, fashion, music, food and wine together.
On Thursday March 13th at 5pm expect to walk through a Show Case installation displaying some of the BEST looks from the most known local fashion designers in Colorado. As you walk through these beautiful and crazy creations, you will have the opportunity to talk to Gino Velardi, Francis D Roces, Maggie Burns, and Gabriela Martinez…just to name a few. Not only can you talk to them about ANYTHING…but, if you're interested in the details of fashion, you can find out how they put these amazing ensembles together, their inspirations, and learn about their creative identities!!!
Sponsors of Modaperitivo Include:
Earthen palm leaf plates
Ecoware compostable wooden forks
Eldorado Natural Spring Water
Parma Trattoria & Mozzarella Bar
Popchips – Denver
Music!
The Other Black Musician – This band will create an experience unlike anything you have yet to observe; funky grooves, soulful riffs and retro styling's you'll be sure to enjoy!
To find out more about this event go to: https://www.facebook.com/events/648824685185132/

About Modaperitivo:
Who: Loredana Venturi from Jump of Joy and Gabriela Martinez from Gabriela Designs.
What: Modaperitivo is a 21 and up event, please come out for this very different fashion experience, and enjoy a glass of wine with some Italian prosciutto and cheese. Each ticket is $25.00 pre-sale or $30.00 at the door (cash only). Buy your tickets NOW at http://jumpofjoy.com/collections/art-nights-events/products/art-night-modaperitivo

Where: Cluster Studios, located at 3881 Steele St, Denver, CO 80205 (303) 350-1401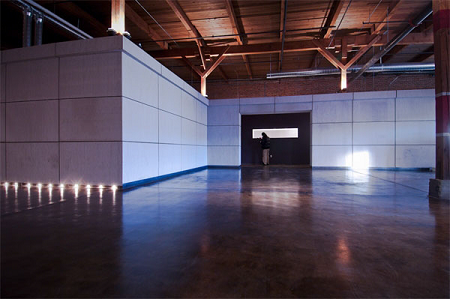 When: Thursday, March 13th, 2014 at 5:00pm-8:00pm
Why: As a supporter of local fashion, you are one of the main reasons Colorado has a fashion industry. As a local fashion designer in Colorado, we showcase and represent the most recent and upcoming fashion designs from the runway to your closet. Being a local fashion designer means being creative, unique, and theatrical. When you support your local fashion designers, you are supporting your local businesses. Together, we can strive and pursue our careers with the audience and presence you provide. Please help us to continue to strive, and continue to bring fashion to our communities.
We at FCF hope to see our readers at this amazing, one-of-a-kind event! DON'T MISS OUT!