Recently while shopping, I came across a new take on a familiar fashion trend. The only thing combining these items into a whole theme were the prints and patterns of sailor anchors, red, blue and white stripes, and sailor knots. I have to admit, that I myself have caught onto this sailor / nautical anchor trend, but I do wonder why it is becoming so popular, especially living in a state like Colorado.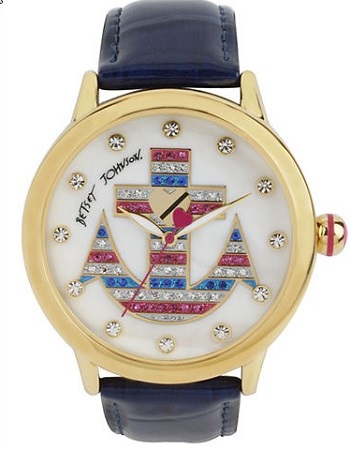 Betsey Johnson Ladies Striped Anchor Dial Watch at Lord & Taylor
I wonder if just like myself, people in Colorado and other landlocked states long to be by the ocean? Are we all dreaming of offshore vacations on a sandy beach? With this new anchors away trend sharing the colors of the American flag, it's a great trend for us Americans to adopt this spring and summer. This year, you won't have to wait for the 4th of July to show off your red, white & blue style!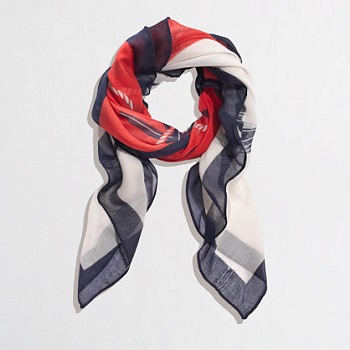 J.Crew Factory Anchor Scarf at J.Crew Factory
Not only are people wearing these anchor symbols, but they are forever placing them on their bodies. Such celebrities like Lady Gaga have jumped on the boat with this new trend.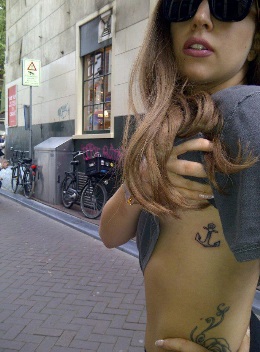 In the world of fashion, we all know everything comes back eventually in some way or another. Within this sailor trend, it might be new to us, but it is not new in the world of fashion. If you think back to the pin-up style art and photos, we have been seeing this type of fashion for years.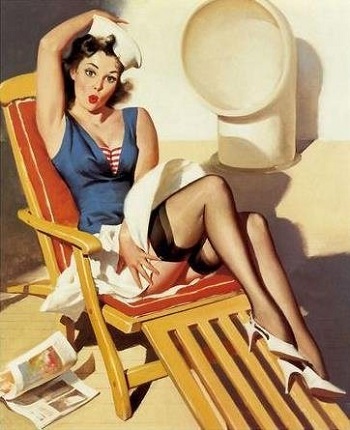 In conclusion, this is a trend that I myself have a hard time resisting while shopping. If you've jumped aboard this sailor trend, just remember this: We're supporting our US Navy while looking fabulous!
We at FCF love to hear from our readers. If you have an awesome sailor accessory or fashion piece, send us the link to your photo and you might be mentioned in my next article!