It's that time again. It's the time between seasons where, if you're anything like me, you have trouble finding bottoms that are seasonally appropriate. It's a matter of still needing to wear pants, but regular denim jeans just doesn't seem to be fitting the bill. So, here are a few on-trend jean alternatives to keep you pushing through the Spring season until it's time to officially break out the summer fashion.
Chinos
Boden Ankle Skimmer Chinos at Boden USA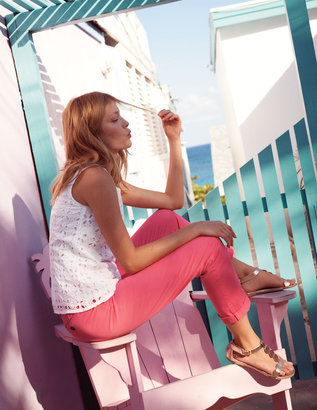 Chinos are a super cute way to still get the fit of jeans with more season-appropriate fabric and colors. They can be worn down or cuffed to achieve the perfect length. No matter where your ankles lie, it's rare to need any alterations with these styles. Try cute spring colors paired with white tops to really say fresh spring!
White, Flowy Pants
Phillip Lim Loose Fit Trouser at FarFetch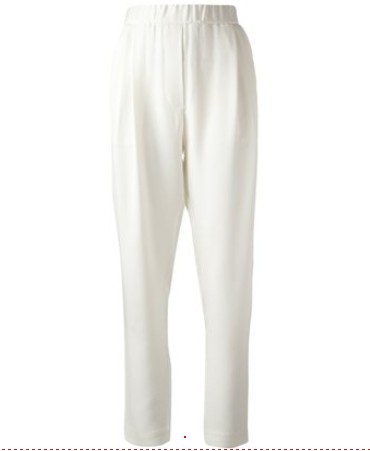 Spring just isn't the same without a good white pant. Mix it up with some loose-fitting trouser styles or flared legs to evoke resort-chic style. The bonus is you can easily pair these pants with different shoes and colored tops to create a multitude of different looks.
Silk Floral Pants
Alice + Olivia Gathered Floral Pants at Shopbop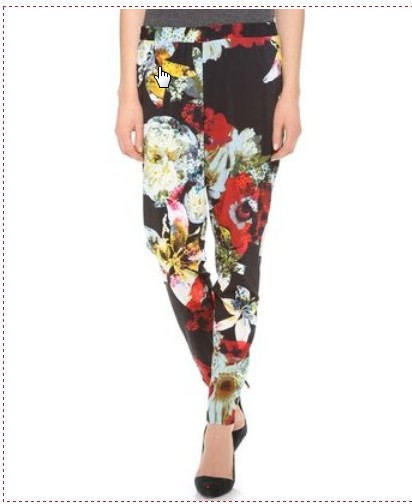 These are popping up all over. The loose, airy style creates a look of effortless chic- but don't be fooled. With the silk (or silk-like) fabric, the pants can create more of a PJ look if you're not careful. But paired with a nice blouse and a good set of shoes, you'll be turning heads. My favorite looks use espadrille wedges to complete the ensemble!
Harem Pants
Stella McCartney Paisley-Print Harem Pants at Neiman Marcus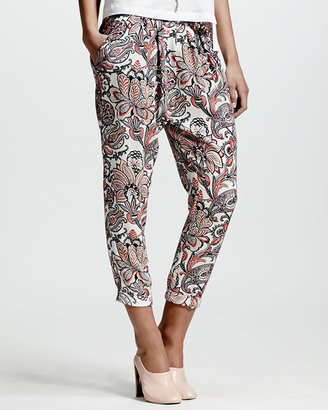 Harem, drop-crotch, whatever you wanna call them, this off-kilter style is gaining popularity. They're hard to pull off, but once you do, it's amazing. Opt for a print instead of a solid color to make the silhouette more flattering.
So, what will I be seeing you guys in this spring? I can't wait for the sun to be shining and the weather to get just warm enough to need a light jacket! Check in with us often. First Class Fashionista will continue to be on the lookout for new trends and ways to power through the seasons in style.