As a hairstylist, I'm given the opportunity to meet so many interesting people. During a regular day at work, I was cutting a man's hair who told me some un-believable news. The newest fashion trend is wearing socks with sandals. I was in shock, I couldn't believe it. I had to find out if he was right…and believe it or not…he was!!!
In my fashion experience, wearing the combination of socks and sandals has always been a fashion don't. But, if you look back in history people have always done it and have gotten away with it. Think about the Romans and the Geishas. They wore socks with sandals and definitely got away with it.
People on board with this new fashion trend are pairing ankle-length socks with sandals such as Birkenstocks, clogs and open-toed high-heels.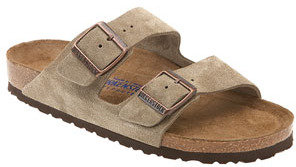 Birkenstocks at Nordstroms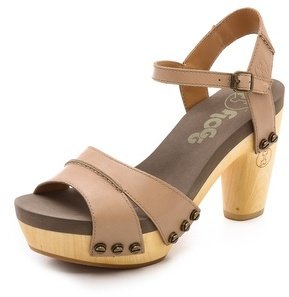 Clogs at SHOPBOP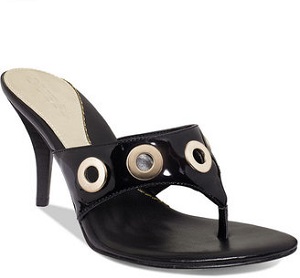 Open-toed high-heels at Macy's
If you get into this trend…don't worry we have celebrity endorsements making this a certified and true trend. Designers like Mary-Kate and Ashley Olsen have been seen wearing black Birkenstock sandals with white socks while walking through an airport. People's Style Watch has the celebrity shot. Other celebs have been seen wearing metallic and bejeweled Birkenstocks with scrunched-up gray socks.
We at FCF love to hear from our readers, tell us what you think of this trend. As always, thanks for reading!!!