Kate Moss for Topshop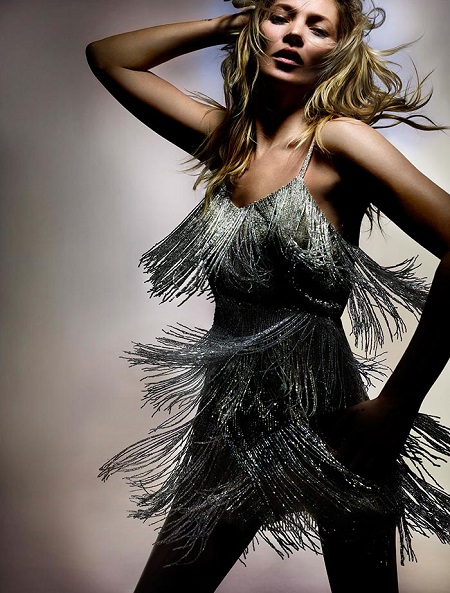 The wait is over. If you were waiting for globally-known supermodel Kate Moss to return from hiatus, her collaboration line with Topshop is finally available. After 3 years, Moss has designed a collection of ready-to-wear accessories and footwear to be sold in stores across 40 countries. The line sports a fun array of different looks, incorporating boho-chic, interesting texture, and prints in a way that is really exciting to see for the Spring/Summer season.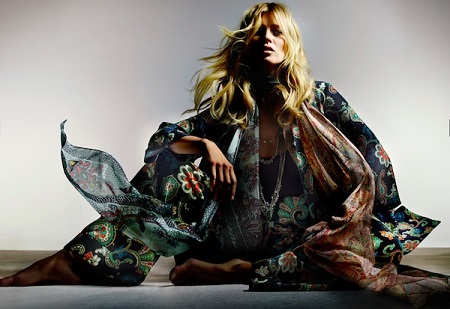 If you missed the official unveiling of the collection- and the mad frenzy that ensued- Topshop has the video posted from the launch on their official page, but the video below has good coverage of the Global Launch Event.
But how can we attain these lovely pieces?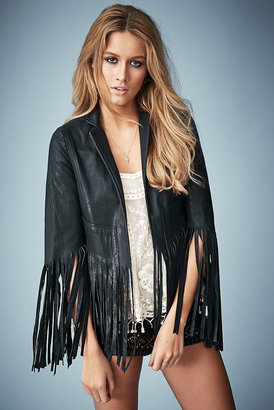 Well, if you weren't lucky enough to be able to get online during the first wave of the launch, I'm sad to say the online inventory is already being depleted. See that gorgeous leather jacket? Yeah, it's sold out on their website already. Yikes! So, what's a girl to do?
For those of you in states with a Topshop brick-and-mortar location, you can head down there to see what inventory they have physically put aside for store displays. I would go quickly before the sizes are gone! Also, I'm jealous.
For all of us who do not, AKA Colorado, I would head on over to Nordstrom to get your fix. Cherry Creek and Park Meadows each have a special section put aside, but Flatirons DOES NOT, so keep that in mind when choosing a location. Thankfully, this will give you the opportunity to scope things out in person. Some of the garments that did not appeal to me online really won me over in person with the tactile value of the fabric and the intricacies of some of the embellishments. Others that I thought looked amazing- on Kate Moss, of course- were a little lackluster in actuality.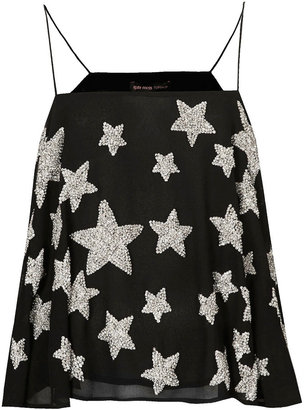 Kate Moss **Embellished Star Cami Top by for Topshop at Topshop.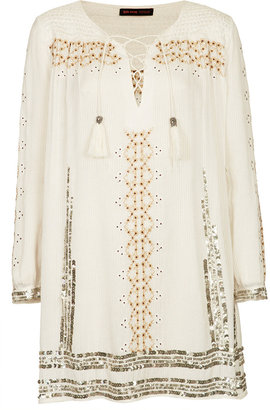 Kate Moss **Embroidered Smock Dress by for Topshop at Topshop.


Kate Moss **Paisley Print Chiffon Scarf by for Topshop at Topshop.
For those of you curious to go get some Kate Moss of your own, here are some Day 1 photos of the launch site at Cherry Creek Nordstrom.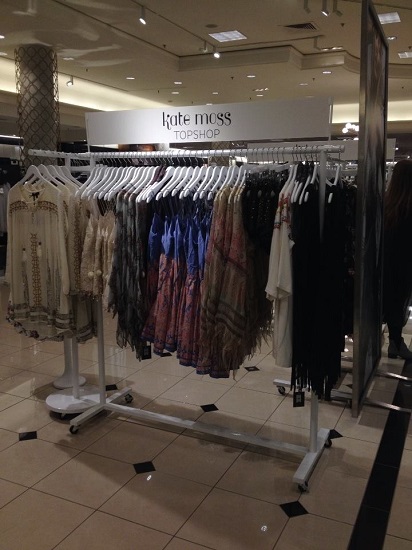 If you purchase garments here, you also get this cute tote bag containing an exclusive lipgloss and a poster! How fun, right?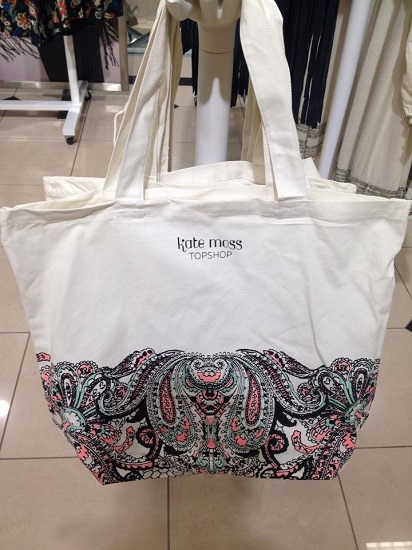 So what do you guys think of the collection? Does it WOW you? Was it unimpressive for all the hype? I've heard both, but now I want to hear it from our First Class Fashionista readers.