Slogan tees with wordy statements first caught my attention when I saw this Twerkin for a Berkin shirt earlier this year.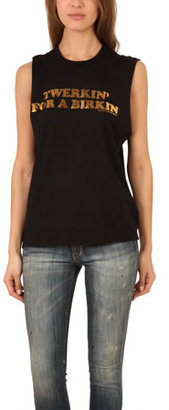 Brian Lichtenberg Twerkin Berkin Tee at Blue Cream, $75.
Just like we take a day or two off from our day jobs, sometimes us fashionistas need to grant ourselves permission to take a break from the seriousness of fashion and spend a little time expressing the fun side of style. This is my "YOLO" shirt.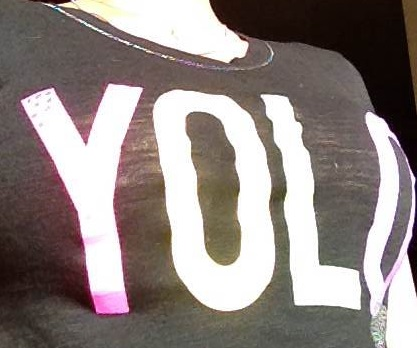 YOLO means you only live once.
Often "tongue in cheek" or witty, attitude tees are a way to just "say it with your shirt". Planning to walk the mall or go shopping? Perfect. On your way to a festival? Perfect. Amusement park? Perfect. The movies…? Perfect. Give them something to read! How fun. Right? Fashion should be fun.
Of course, designers and celebs are in on this say it worth your shirt trend.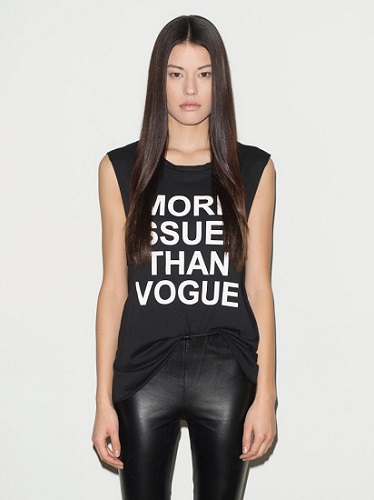 Also seen on Nicky Hilton, I love, love, love this "More Issues than Vogue" shirt Kandi Burrus recently wore on the Real Housewives of Atlanta. Available at Boutique to You, $53.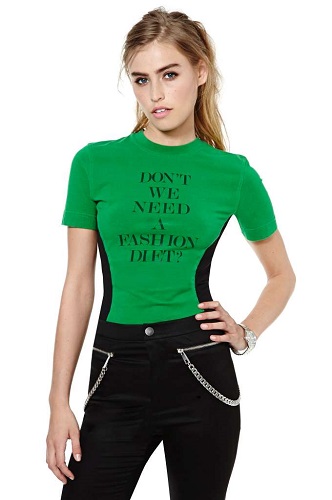 What kind of question is this? Rhetorical? Mochino's "Don't We Need a Fashion Diet" shirt can be found at Nasty Gal for $278.
Here are more fun graphic tees to help you make your weekend fashion statement. Don't worry, these tees can be dressed to fit your style personality. Go ahead fashionista, live a little. YOLO.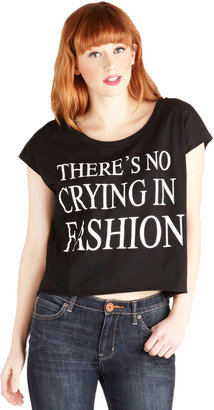 There's No Crying in Fashion at ModCloth, $20.99.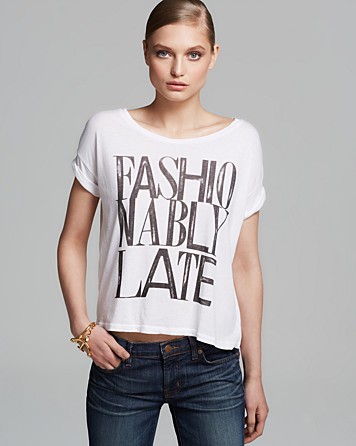 Fashionably Late Junk Food Tee at Bloomingdales, $50.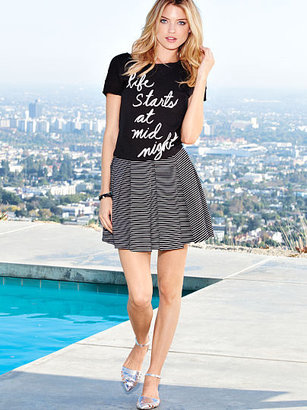 Life Starts at Midnight Tee at Victoria's Secret, $19.50.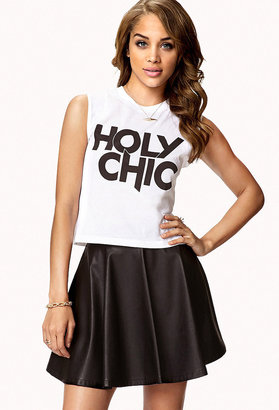 Holy Chic Muscle Tee at Forever 21, $9.99.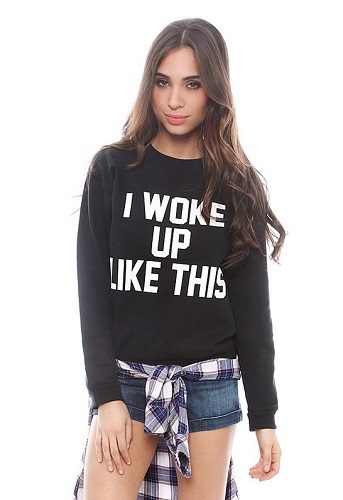 Private Party I Woke Up Like This sweatshirt at Singer22.com, $80.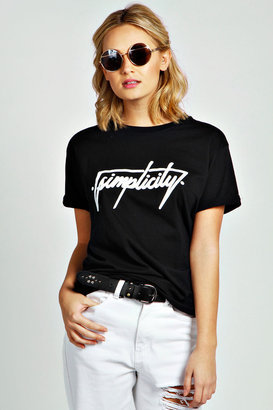 Kora Simplicity Slogan Tee at Boohoo.com, $16.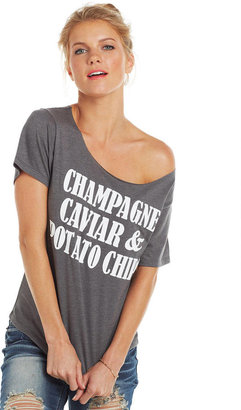 Champagne, Caviar and Potato Chips Tee at Alloy, $24.90.