On May 23rd, prior to the clock ticking to 6:00pm, a large dark cloud swirled around Cluster Studios. As I pulled into the parking area, I saw Colorado's most fashionable designers running with newspapers protecting their finely styled 'dos. Walking into the studio I could feel the fashion and beauty that was soon to fill the room. Looking left to right vespas, which were also at the entry, lined the entire studio. There were vespas everywhere, and they were from Erico Motor Sports and Mopar.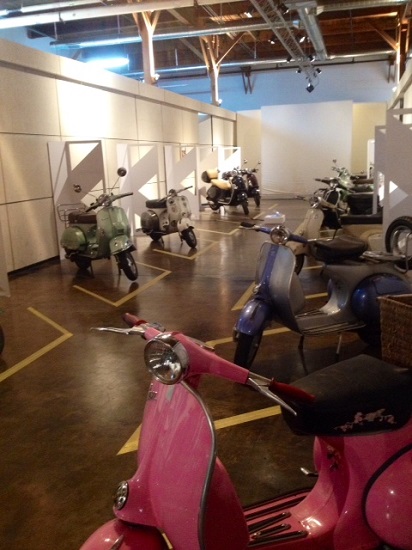 I had the chance to talk to Matthew Houser from Erico Motor Sports. He let me in on the price points, speeds and the classic vespas available in-store. He was a super awesome guy, who definitely had a lot of knowledge about the merchandise presented at Vespaperitivo.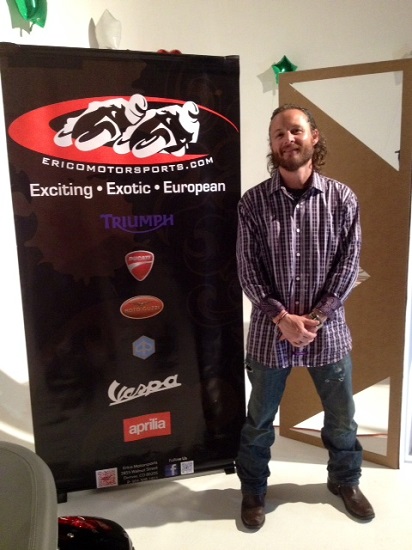 Another vendor supporting Loredana Venturi's Vespaperitivo event was Steph Sanders from Soul Foundation. She was selling handmade Ugandan bags and clutches made from recycled paper. With each purchase the Ugandan community can sustain development and education.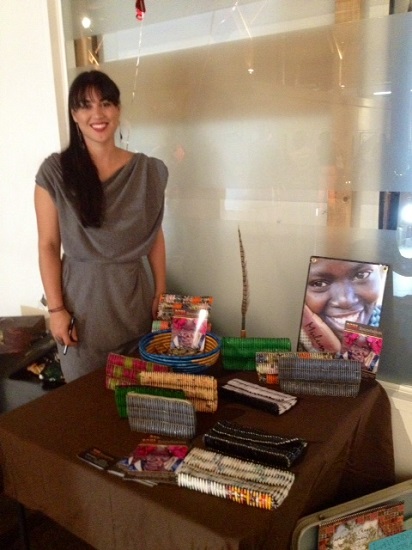 And to keep the people chatting and gathering there was a wide spread of cheese, meat, bread, fruits and vegetables.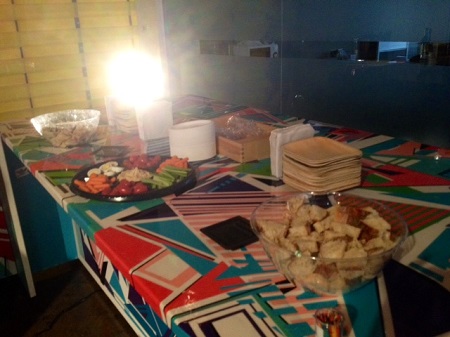 Not only did all guests get to enjoy this amazing spread, but there was also endless red and white wine.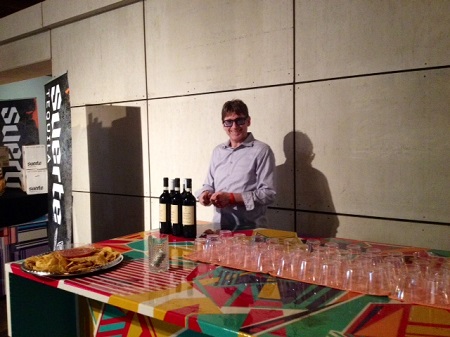 As if this night couldn't be any more enjoyable, another amazing supporter of this event was Suerte Tequila.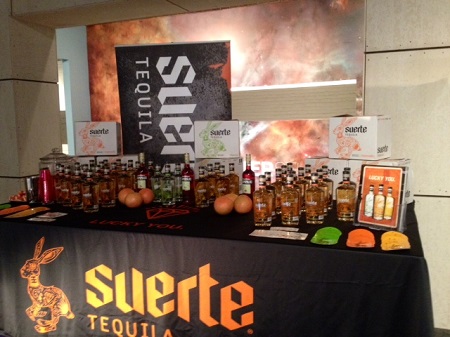 Once everyone settled into this Italian happy hour, the DJ switched the track from "getting to know each other" music and changed the vibe to runway music. At this time all guests and attendees knew what was about to happen – the fashion show!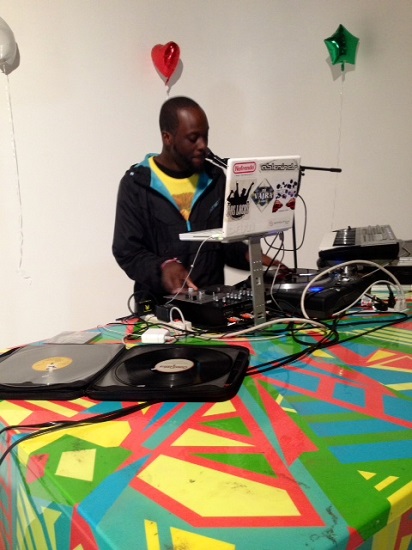 This was one of our favorite dresses by MD Haenel, modeled by Rachel Maike-Hudson.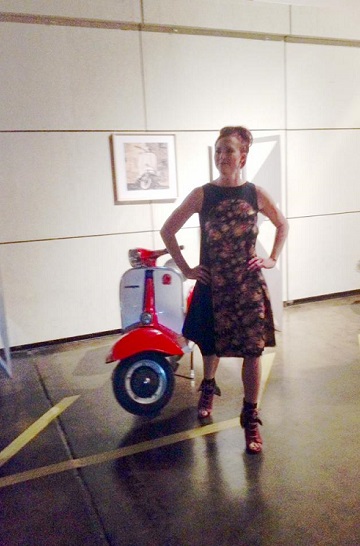 Additional designs revealed in this show were:
ACIRE by Erica Vallejo
A TSAGAS FURS by Andreas Tsagas
DESIGNSBY TONYTANGLE by Ramon Lobo
EDDIE RICKE DESIGNS by Eddie Ricke
FASHIONANDDESIGNERS by Roselle Edmalin
JUMP OF JOY by Jump of Joy
KIMONO DRAGONS by Francis D. Roces
LAVENDER ELEPHANT by Abbey Leigh Arabie
MARGARET SANZO DESIGNS by Margaret Sanzo
MDHANEL by Madeline Haenel
ODDD by Denver ODDD
PETRA AISHA LAVIGNE DESIGNS by Petra Aisha Lavigne
RAE MARIE by Rachel Marie Hurst
ROBBI SAYURI COLLECTIONS by Robbi Sayuri
STEPHANIE O. by Stephanie Ohnmacht
VANDALISM DESIGNS by Troé
After viewing some of the best designs in the Denver fashion market, we were all able to meet and greet with the models and designers. I have to say this was an awesome event. I promise you this is no ordinary event. At Vespaperitivo, we got to relax and really get to know the people attending.
We at FCF hope you enjoy the pictures and video. Please comment on your favorite design! And – please feel free to share, share, share. First Class Fashionista is a proud Vespaperitivo promotional partner.