Okay, since graduating I have been fortunate enough to have some free time on my hands. I had previously agreed not to dive head-first into more work and jobs fresh out of college, so what to do with all that excess energy? Well, I have been channeling it all into getting more fit! It may also help that I'm off to Disney World soon in 100 degree Florida heat. The nicer I can look in shorts, the better; and I'm sure that applies to everyone, everyday, for just about everything we put on. Who doesn't want to look their best?
Wearing the same thing every day to the gym can be super boring; there is something to be said about the classic black-legging and white sports bra/top combination, but why not look great while you push yourself? Also, if you have to walk home/to your car/etc after the gym, it never hurts to look a little more 'street fashion'. Personally, I would prefer it if people would notice my outfit before my crazy sweaty hair.
So here are a few ideas to spice up that 'at the gym' wardrobe, because I know our FCF readers – and our editor-in-chief!- are ladies who like to keep themselves looking great!
Not Your Everyday Legging:
The easiest way to find a new style in athletic clothing is to start from the bottom up. Mix and match these with a wide arrange of solid colors – or other prints, my fearless fashionistas- and your black and white tops will never look quite as bland again.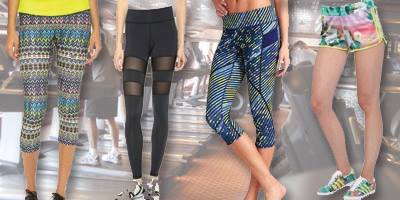 Aztec Capri Leggings by PRISMSPORT at Shopbop.
Michi Pysloque Leggings at Shopbop
Radical Stride Capri by Athletia at Athletia.
Floral Tricot Gym Shorts by Adidas at Luisaviaroma.
Update the Top:
Ditch the plain sports bra and tank and go for some flair!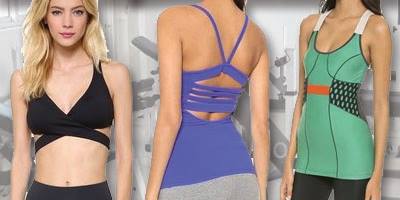 Michi Siren Bra at Shopbop.
SOLOW Racerback Cami with Multi Back Straps from So Low at Shopbop.
VPL Overall Tank at Shopbop.
Extras I Love:
There are two things I can never say no to: Electronics and a challenge. Why not combine them? It's a great way to include our digital lives into our daily workouts, and to share and compete with others or with ourselves!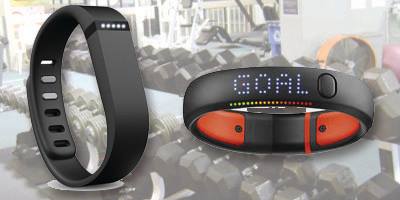 Fitbit flex wireless activity & sleep wristband at Kohl's.
FuelBand SE from Nike at Nike.
Whelp, that's it! Feel free to share with us your best outfits, exercise tips, or anything else. I could definitely use some more smoothie ideas. Happy sweating!