Sunday, July 6th 2014 was a battle competition unlike any other. Taking place in the beautiful Hotel Elegante in Colorado Springs, my co-workers and I, from Roosters Men's Grooming Center, were able to witness this amazing competition.
Prior to the competition, there was an Educational Seminar held from 9am-1pm at International Salon and Spa Academy. According to a source, the seminar really brought back the passion into the barbering industry. There, they released technical knowledge and new techniques.
To begin the night of battles everyone gathered into the ballroom for mingling and drinks. The sponsors at this event included: the Official Cuts team from Chicago, Scissor Salutes featuring Eli DaBarber, 303 Barber Shop, International Salon and Spa Academy, the Paul Mitchell school in Colorado Springs, MITCH by Paul Mitchell, R Stafford, Lici Lady Barber from Denver and Aguilars Barber and Styling.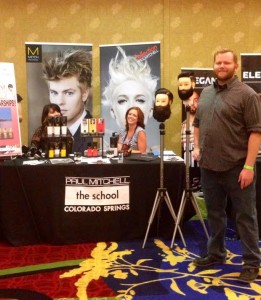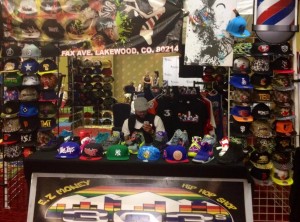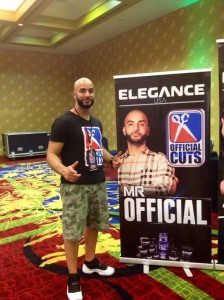 And then the barber battle began…
THE FASTEST FADE:
This category challenged contestants to create a quality fade within 15 minutes.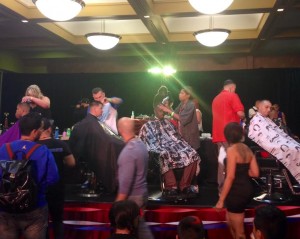 The winner of this competition was FREDDY SOTO!!! He managed three fades in 15 minutes!!!
BEST FADE W/ COMBOVER:
All participates within this challenge had to create this classic look in 45 Minutes.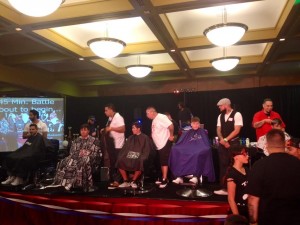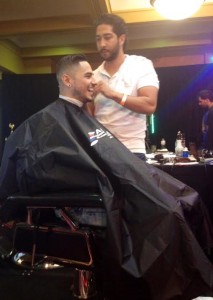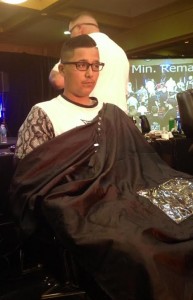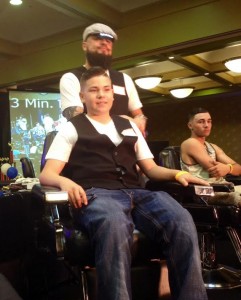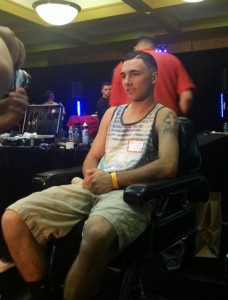 The winner of this battle was AJ Gallegos, with his extra classic look.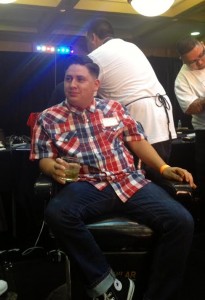 After this competition, one of the models had something to say…

TAG TEAM UPDO W/ MAKEUP:
Given 60 Minutes, each team had to create an amazing updo and apply makeup.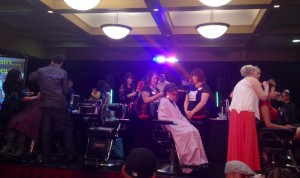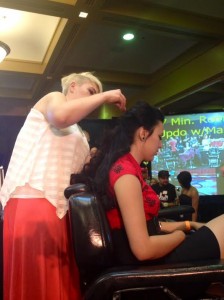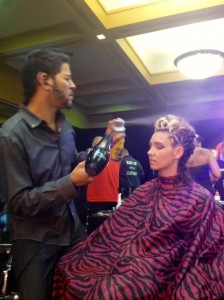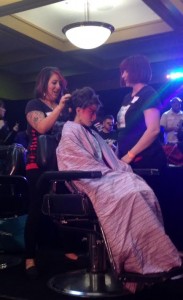 Lots of hard work went into this portion, but there can only be one winner. And the winner of this competition was Jennifer D. and Brandy with their Geisha theme!
THEME DESIGN:
Within 60 Minutes all participants created a total look.
The winner in this portion was Tejay Mora with his Mickey Mouse theme design!!!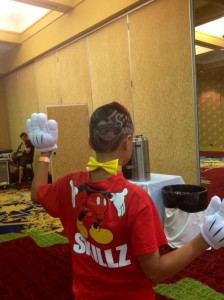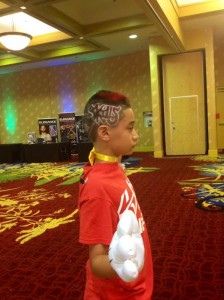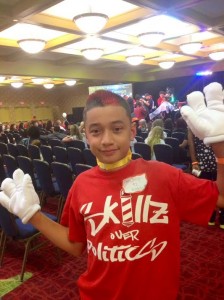 FREE-STYLE DESIGN:
Each barber was given 60 Minutes to be as unique and creative as possible.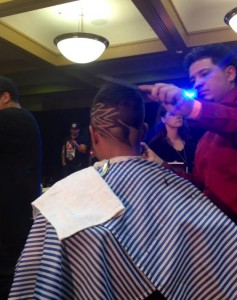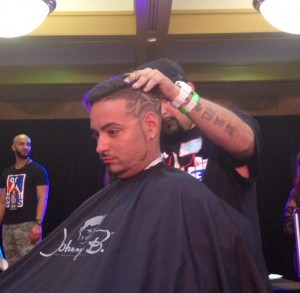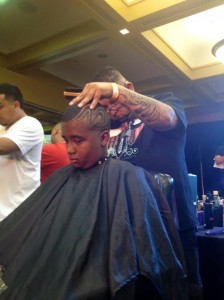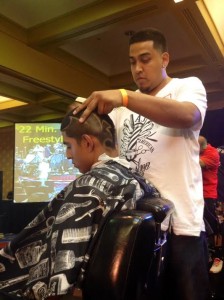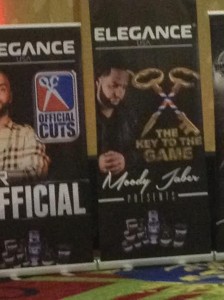 And the winner was Damian The Barber!!!
This was such an awesome event. I wish more people would put on events like this. In between competitions we had some very talented dancers showing off their best moves. You can see additional videos on my Youtube channel.
We at FCF and the Roosters ladies wanted to give an extra thank you to the Faded Image team for giving us the chance to check out these awesome barbers and stylists.