I hope that I amped up the pre-promotion on this fashion show, because let me tell you, it was fantastic to be there. Colorado Fashion Week's first-ever preview market and fundraiser showcase did not disappoint. Thanks to the City of Denver, CFW has finally secured a venue worthy of the title: The McNichols Building in Civic Center Park. The layout was so perfect for this semi-intimate affair with some up-and-coming fashionistas and fashionistos of the area.
Also, there were cupcakes…Delicious, totally-worth-bending-my-diet-rules. Fun fact: these were provided by The Dessert Stand, which can be ordered online via www.thedessertstand.com. Yum. Also, the event was catered by Chef Michael Vincent and team, who provided fantastic-looking light bites and some fun fruit-infused water. I've never been to a show with fruit-infused water, but now I'm thinking it should come standard.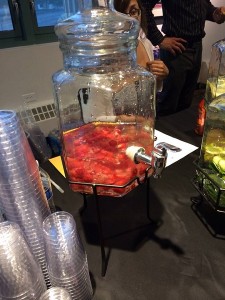 The show started almost on time- a big peeve of mine, as anyone who reads my recaps could attest to- and had a good number in attendance. Despite the full house, it still seemed like a private event. Something about it made it seem more like a group of friends getting together to support the cause rather than a bunch of strangers there for a fashion show. It was wonderful. I think it is something really great about the fashion community here in Denver. We are a community! Plus, this was a good cause. What was the cause, you ask? I admit I was a little uncertain at first. The ultimate goal was to raise money to continue to put on Colorado Fashion Week events as well as to give the designers a chance to actually sell some of their pieces! Smart, considering as a new designer it can be hard to get your work out there to reach your audience. Additionally, there was an opportunity through a local organization to donate to children in Africa who are in need, so the event really started on a note of camaraderie and the idea of advancing worthy causes together. CFW Founder and Creative Director Justice Kwesi Kwarteng basically made me want to shout emphatically every time he mentioned putting Denver on the map. Okay, admittedly a few times I did, but I'm going to need some people to join me next time, okay? I cannot be left hanging in the future.
Models started off with a bang, strutting to re-mixed songs that blended tribal and contemporary music and rocking original designs by Salwa Owen's ready-to-wear mini collection. Salwa has some fun style that I could totally see making it into the younger, trendy market. Her sister was completely fun to talk to as well while we perused her items for sale and played in the photo booth she had set up. Too bad I'm not generally sample-size. There were definitely some cute pieces!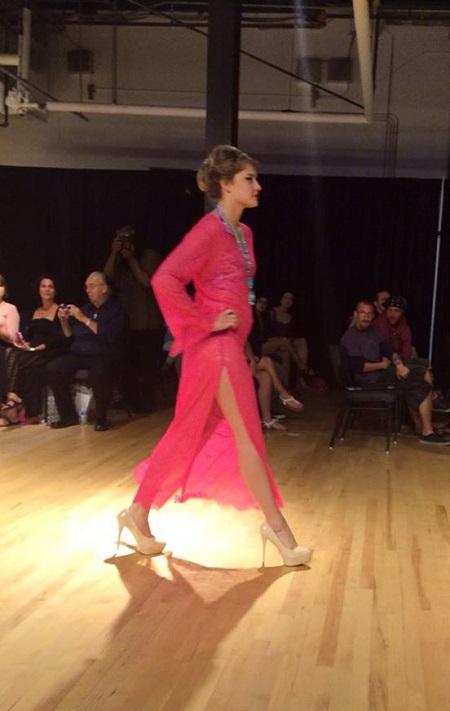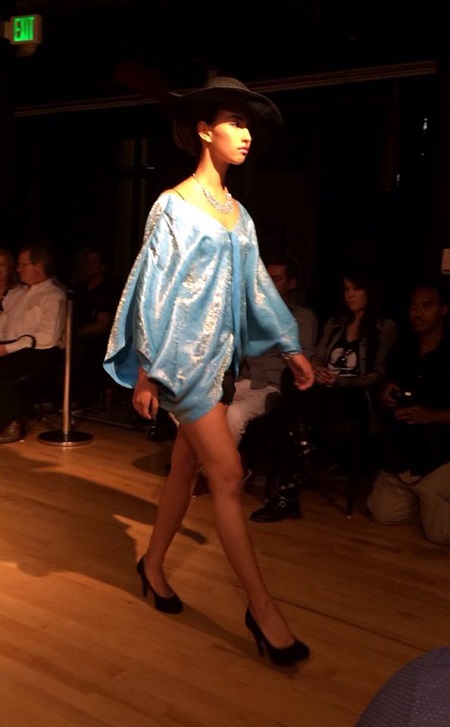 FINALE: 
Next was Shane & Company, a sponsorship paired with some very luxe designs presumably by Justice himself. The diamonds were gorgeous, of course. My regret is that it's hard to capture small necklaces on moving targets in photos. I thought it was a brilliant touch on their part to give a representative number whom could be contacted if you wanted to buy any of the pieces that were shown. It may seem like a detail not worth noting, but trust me, it probably saved people hours of perusing the Shane & Co. website with only the keywords "diamond necklace" to go on.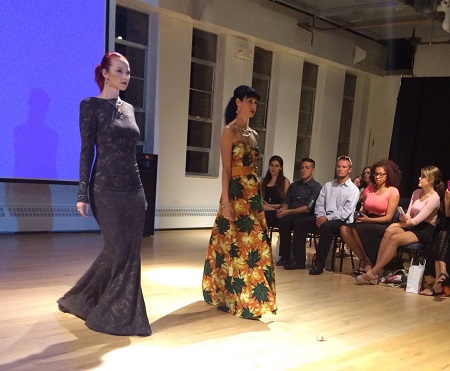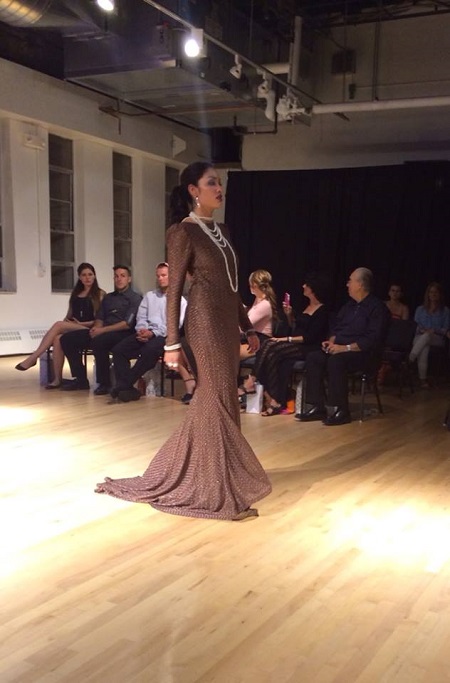 FINALE: 
Sarah Ake, whose business cards sported the prominent phrase "For the SAKE of Him", presented next. Her pieces were inspired by architecture, shape, and form. I think it was a lot about seeing how the fabric would fall and playing with that. Some of the fabric choices were very lovely.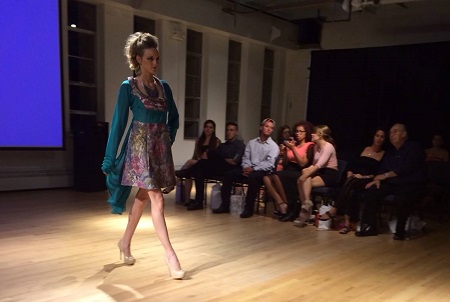 FINALE:
After a brief intermission, Maureen "Baby Face" Riordon had a brief presentation. If anyone can tell me what this bit was about in more detail, please do. From what I gathered, it was mostly a display of a powerful woman in the community. The woman is an almost undefeated MMA fighter, and obviously a very strong lady of both spirit and body. However, walking a bunch of girls in only t-shirts and some sort of stockings kind of detracted from the respect I had for her. Not to go all crazy-feminist on anybody, but the woman is a WMMA beast and we put her in heels and just had her walk around. I was also told that this was at least partially her choice of presentation, but I would have liked to have seen her do something a little different. Not every woman can do what she does! Also, insider word has it that the makeup team had to contend with her bruises from a recent fight- well done, team, I did not even notice.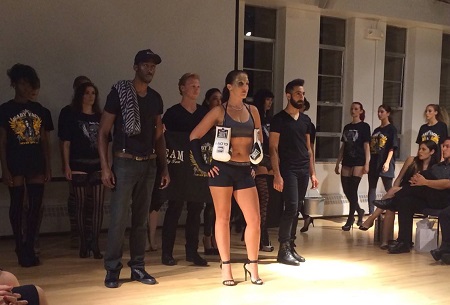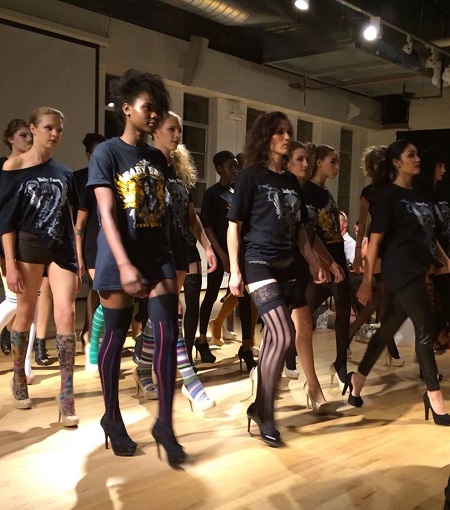 FINALE:
Next up was a showing of items from Rustic Thread Boutique. This boutique aims to give their customers fashion-forward style without getting too trendy. They claim to focus on fit, style, and fabrication quality. The pieces they chose went along with this theme, although I may have to disagree with the idea of not adhering to trends. I saw a lot of boho-chic styles, which are really on point currently.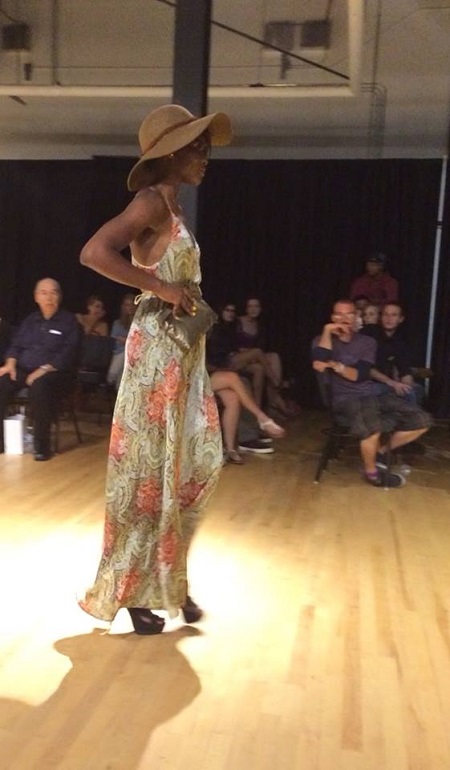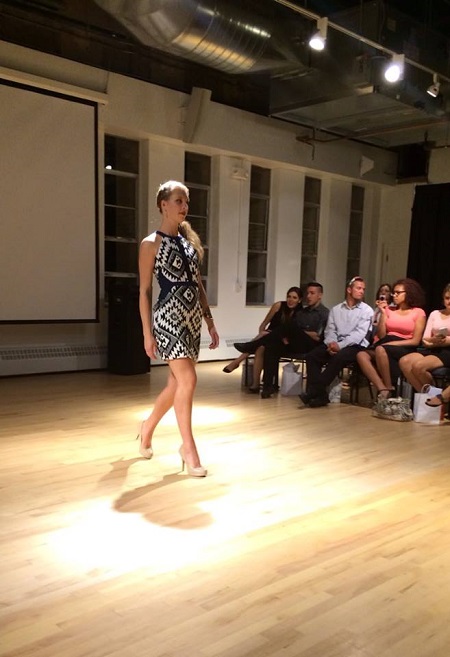 FINALE:
Lotti by Amy Cabrera followed Rustic Thread. She focused on texture, color, and versatility. Again, I think this was a good summation of her work. These pieces could be easily incorporated with other ready-to-wear pieces into almost any woman's wardrobe. The simple striped sweater and white shorts combination was my favorite of her collection.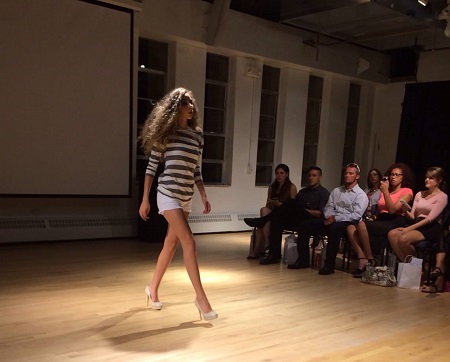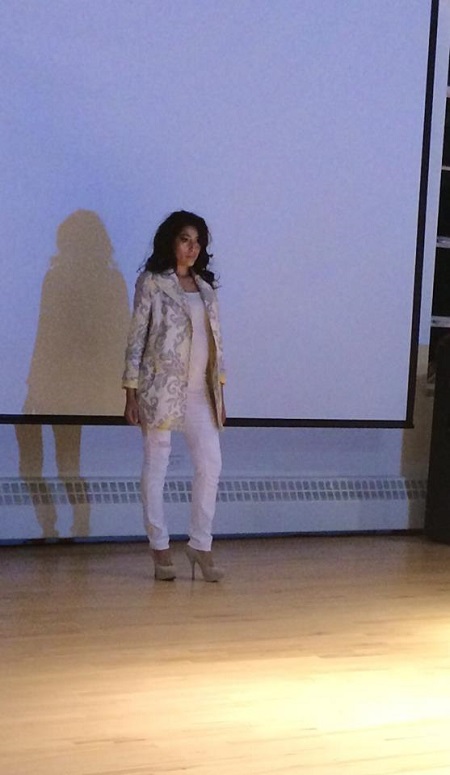 FINALE:
Shane Watson, an Arizona-based designer, presented his ready-to-wear line following Lotti. He is sold internationally and will take orders for his pieces online through his Facebook page. Yes, I already looked into ordering one from this show! His work showed his Native American background and influence throughout, as well as clean lines and classic silhouettes. A good portion of the work is actually made from men's blankets; who would have guessed? I'm basically in love with this cape-peacoat creation. If I had unlimited funds it would be sitting in my closet waiting for winter right now.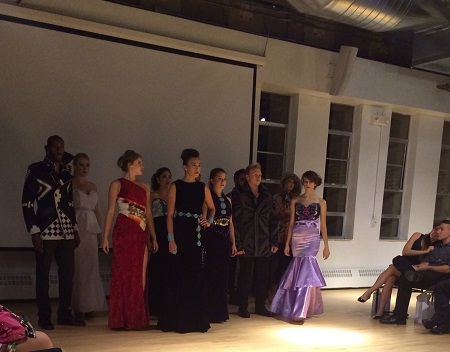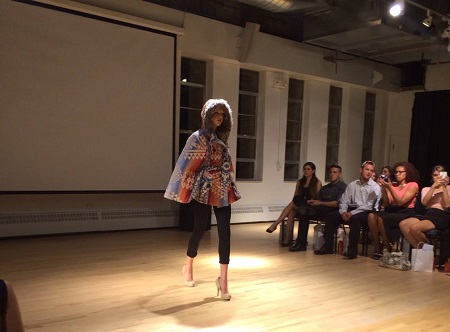 FINALE:
Last was the shocking presentation of "Chastity", by Ira Sherman. This blending of metalworks and fashion made for some pretty interesting, almost bondage-esque pieces to end the night with a little avant-garde. One of the models informed me that the idea for the collection came from speaking to women he had known that had been raped. Sherman asked these women something along the lines of what they might do to protect themselves in the future, or even to punish their assailants. Functional "traps", such as needles and a tattoo gun are worked into some of these pieces (not necessarily the ones we saw modeled that evening), therefore the models were required to sign a contract stating that they were aware of the risks and understood that what they would be fitted into a design that was potentially dangerous. Knowing the background, I think I can appreciate the work a lot more. Some of the people in the crowd may have been a bit frightened. After all, a good show evokes happiness, sadness and very often fear.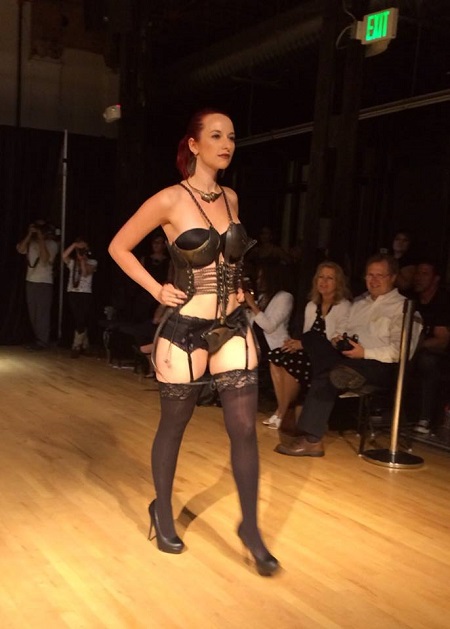 FINALE:
Overall, I think the event was a success. I can only hope that they raised a fair amount of funds to make it viable. I would like to attend another one some day, of course. P.S., Mayor Hickenlooper and the City of Denver have officially deemed October 1st through the 7th Colorado Fashion Week! We have a real fashion week, guys! It's a big step into creating a cohesive fashion community and really working together to put us on the map. I'm ready to be on the map. As Justice so eloquently put it: "All the time I get asked, 'Why Denver'? To them I respond, 'Why not?'".
Please check back for Complete CFW photo gallery by Serah S.