Don't Wait for the Truck!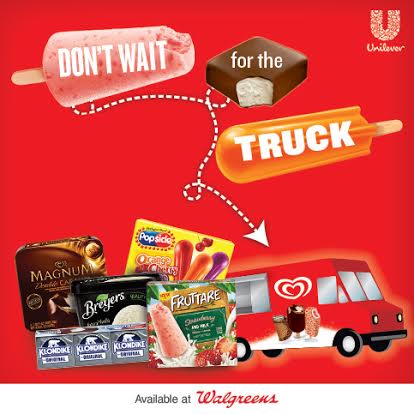 I scream, you scream, we all scream for ice cream! It was family ice cream night at my house, compliments of Unilever and Walgreens. I absolutely love it when I can bring the people in my life in on super fun projects. Basically, I was sent a Walgreens gift card to experience and share the ease and convenience of purchasing Unilever brand ice cream and frozen treats at Walgreens, which includes Magnum, Breyers, Klondike, Fruttare and Popsicle.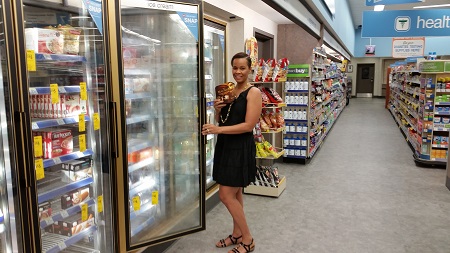 There are two locations, a few minutes from my house, and both are actually closer than the grocery store I like to shop at. Honestly, though, I hadn't been to Walgreens in months. So, as soon as I walked in, I noticed a few things right away. First, the size of the store wasn't overwhelming at all. Second, this allowed me to stay focused on what I came for – ice cream! Third, there were only two registers but just one open because, yep, there was no line. I was in and out of Walgreens in less than 10 minutes, photography included. Thanks to Hannah for being such a good sport!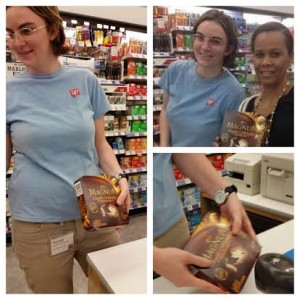 Well, this happened next. We couldn't wait to get home to eat the ice cream!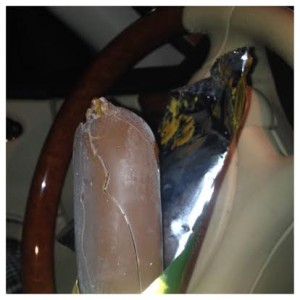 Make it a family ice cream night at your house! Remember, you don't have to go to the grocery store just for ice cream. Oh and the final days of summer are here, so it's okay to to give yourself permission to stop chasing that ice cream truck. Waiting for it, then almost missing it, can be really frustrating for you and the kids. I've been there. Don't wait for the truck. Put the kids in the car and tell them they've got Magnum ice cream bars, Breyers, Klondike bars, Fruttare and Popsicles at Walgreens. No sweat, right? Reduce your stress, save money and share more confectionery moments with your family! Happy end of summer everyone…I scream, you scream, we all scream for ice cream!!! A delicious treat for any night of the week.
Thanks sooo much for reading. This was super fun. I do love my blogger life! Here, at FCF, all we can say is that we truly appreciate the support of our readers. Thanks and thanks again for your continued support. Tell a friend about First Class Fashionista! And, let us know how we can help YOU.
Disclosure: This post is a Global Influence sponsored post. Regardless, our team at First Class Fashionista only recommends products or services we use, will use or have used personally and believe will be good for our readers. We are disclosing this in accordance with the Federal Trade Commissions 16 CFR, Part 255 Guides Concerning the Use of Endorsements and Testimonials in Advertising. In cases where we can not support a product, that product will not be featured at FCF.