The Old Spice "head to toes" Stairs commercial is about a mandroid, half-man/half-robot, who says he loves human women and explains that he uses Old Spice products all over his body to smell like a real human man. Thanks to Old Spice anti-perspirant and deodorant, body wash and 2-in-1 shampoo and conditioner, mandroid is irresistible. He misses a step in a high-end restaurant and falls, landing atop an occupied table for two. He asks the woman, "Is this seat taken?" She gets a whiff of the Old Spice and replies, "It is now." Yes, Old Spice Swagger does it again!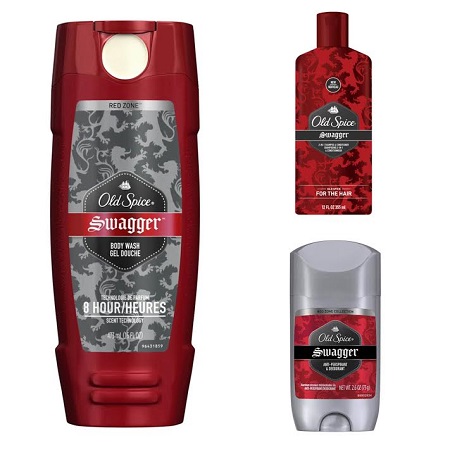 Wearing Old Spice from head to toes is the mandroid's favorite combinations for success…"And, now I'm really cool," he tells us. Old Spice, the manliest men's grooming brand on the planet, is back to inform guys that when they use Old Spice anti-perspirant and deodorant, body wash and 2-in-1 shampoo and conditioner, the result is manly, amazing, and irresistible freshness from head to toes. Did you know Old Spice comes in different scents like Swagger, Figi, Pure Sport and Wolfthorn? I agree with mandroid, I think the cool factor is there. Then for our more discerning gentlemen there's the Old Spice Original, a classic scent. So what are your favorite combinations for success?
Old Spice did a survey asking men, 18-35 years old, about their favorite manly combinations to get a given desired result. The question I liked most asked the guys what was their top choice to fix almost anything. 40% chose the combination of a hammer and nails. This inspired me to make a list of successful combinations. I wanted to see what I could come up with. This one goes out to all the amazing nurses out there: A successful combination for good healthcare starts with a nurse who has a big heart, a stethoscope and a watch! Hey, always thank your nurse!!! My successful combination?, you ask. Like the mandroid, I do think scent is really important. An amazing smelling perfume or cologne, the perfect outfit and a really great pair of shoes can help you make your power move to close almost any deal. I usually start with my shoes – Give a girl the right shoes, and she can conquer the world – Bette Midler. You can watch more Mandroid videos on the Old Spice Youtube channel.
Visit Old Spice:
Facebook
Instagram
Twitter
"This post was made possible by Double Duty Divas and Old Spice. I was compensated for my participation in this campaign, but all opinions are 100% mine." Get Old Spice coupons here. Coupons expire Tuesday, September 30, 2014.