Although I've always had a personal obsession with my eyebrows, I'm starting to notice that there's been more and more attention being diverted to our forehead friends as of late. If you haven't been noticing, please take a moment to look up the hashtag #browgame on your favorite social media platform, and prepare for the mass amounts of posts that will follow. What is "brow game"? This new eyebrow trend not only embraces the often-times bushy brows of women, but actually works to achieve them. Young starlets like Lily Collins and Cara Delevingne are at the forefront of this trend. I don't blame them, who doesn't want that youthful-and-effortless look to work for them that well?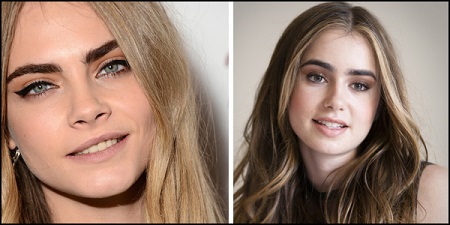 For those of you looking to step up your brow game, here are some tips and the essential tools to get you started. The basic idea is to get larger, bolder brows for a younger look that accents the eyes and brings to focus to the top 1/3 of the face. If you like a little more balance in your overall look, try balancing the eyebrows with a bold lip- just make sure the rest of the face is natural or significantly down-played to avoid looking too 'painted up'.
Tweezers
Whether you opt for plucking, waxing, or threading, you should still have a set of these in your arsenal to clean-up strays and help the overall shape of your brow. I personally opt for the more slanted styles with comfortable handles. If you're going to be causing yourself discomfort, your hand might as well not suffer as well!

Snag this pair, the Avon Ergonomic Tweezer in Black, from Avon, here.
Eyebrow Stencils
If you're new to working with your brows or simply want a little help getting an even look, I suggest eyebrow stencils. You just find one similar to the shape of your brow that fits the shape you want to achieve and fill it in! It really doesn't get much easier than that. This pair is from Anastasia, who actually use stencils when their team professionally shapes eyebrows, so you know you'll get a pro-finish look.
Get these stencils from Anastasia Beverly Hills at Nordstrom, here.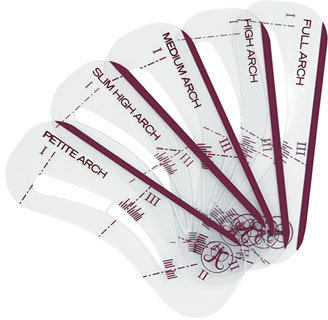 Eyebrow Mousse
It might sound weird- or like a dessert for your face- but I promise, it's the first step towards enhancing your eyebrows. You can do away with filling-in or even shaping if you already have the shape you want and you just want to add an effortless accent. Mousse is great for making your brows darker, more noticeable, or even just more filled-in and grown-out. If your dream eyebrows look bold but more natural, mousse is a great product for you.
Blinc Eyebrow Mousse can be found at Sephora, here.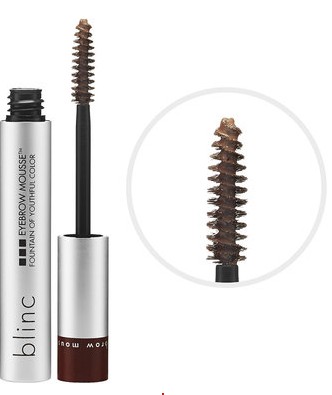 Alternatively, you can make your own eyebrow mousse with eyeshadow, as described by The Beauty Department in their post here.
Eyebrow Pencil
There are many options for this basic, and my advice to you is to play around and find one that really works for you. Anastasia's eyebrow pencils come a close second for me for precision points, but NARS is my go-to. With my ever-changing hair color and their wide array of shades, it's easy to pick one that will work for your brows.
Get a NARS Eyebrow in your own shade at NARS Cosmetics, here.

If you have the time, go into the store to test out what shade may work for you best!
Eyebrow Brush
Another staple with many options. I like the versatility of having the brush to fill-in as well as the brush to comb out, so this is an ideal choice for me. The Napoleon Perdis 'Browtox' Eyebrow Gel & Grooming Brush has both the things I love, with eyebrow gel. Use the gel sparingly to keep your newly-fluffed out brows looking as perfectly coiffed as the moment you did them.
The Napoleon Perdis 'Browtox' Eyebrow Gel & Grooming Brush can be purchased through Nordstrom, here.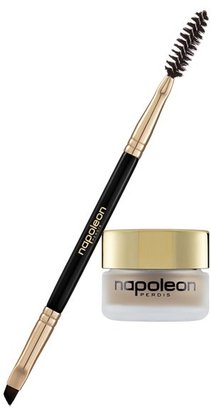 The On-the-Go Option
An all-in-one kit is never a bad option if you are limited on space or need something to toss in your bag for later. This one by Tweezerman looks fantastic, and includes mini versions of the following: slant tweezer, brow mousse, eyebrow pencil, and a brow styling brush. Plus you get that nifty little case!
Ready your away game with the Tweezerman Mini Brow Kit at Neiman Marcus, here.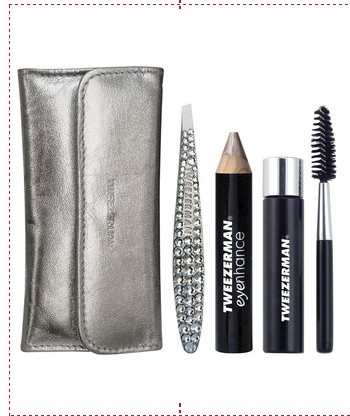 So, are you ready to get fierce with your eyebrow game? It's all about testing and seeing what works for you, what doesn't, and what will hold up. Don't over-do it and ask opinions of those around you. There's a fine line between Lily and Frida!