The next time you're in New York City, you'll want to add Madonna & Co to your list of boutiques to shop. It's on mine! Fashionistas are raving about this boutique located in SoHo. Honestly, I didn't see one bad review online. Most reviewers on Yelp said they found the shop by accident, and loved it. I heard about Madonna & Co through one of my influencer programs. It captured my attention because of the name. When I read the back-story, I thought it would be an interesting, eye-catching feature. Plus, I love the concept of the store.
So, some of my readers may be wondering if Madonna & Co is owned by Madonna. Owner Geralynn Madonna explains the name on her company blog. Geralynn says people walk into the store all the time, and ask if it's Madonna's, the singer's store. She says the answer is always the same: "It's our store and I had the name before her!" Then the shopper usually asks, "What is the 'Co' for?" Well, the Co in Madonna & Co is her niece. And–That's what's in a name! It's an awesome conversation starter. Right?
I've been shopping online. This is just one of the items I adore on their site.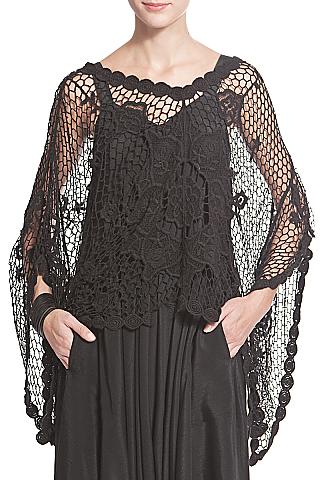 What I really like most about Madonna & Co is the company's idea that luxury is about having something that is one of a kind, exclusive; not how much it cost. I attend a lot of fashion events here in Denver and I would never want to be wearing the same dress as someone else–at the same time–at the same place. Oh, the horror. What do you even say in such a situation? Nice dress. Or do you just try to avoid the person altogether? At M & C, they promise you'll find exclusive style at an affordable price. Also, I'm a fashionista who thinks fashion should be easy and this is what this company is all about!
"Everything is easy to wear, yet sophisticated, feminine, but, inspired by the art of edgy fashion details."
Madonna & Co is between Prince St. and Jersey St. in SoHo at 284 Lafayette St. New York, NY 10012 or shop online at http://www.madonnaandco.com. Tell M & C you saw them on our blog. Thanks for reading!
Disclosure: This post is a product sponsored post. Regardless, our team at First Class Fashionista only recommends products or services we use, will use or have used personally and believe will be good for our readers. We are disclosing this in accordance with the Federal Trade Commissions 16 CFR, Part 255 Guides Concerning the Use of Endorsements and Testimonials in Advertising. In cases where we can not support a product, that product will not be featured at FCF.