As I'm certain all my fellow fashionistas are aware, New York Fashion Week 2014 is here! Although it's not in the cards for most of us to physically be in attendance, watching the shows and getting the NYFW experience gets easier and easier in the digital age. I'll be watching simulcasts and scouring Twitter. What about you guys?
One of the labels that First Class Fashionista has the opportunity to highlight is Pamella Roland. The inspiration for this collection was described by the designer as "The fusion of Japanese design and landscape as seen in the gardens of Kyoto "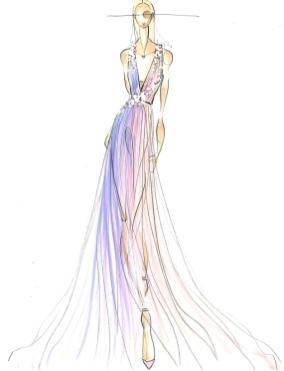 I can never turn down a good Japanese fusion. Never. So I went in search of more information about this brand so we all have a little background before the 2014 show on September 9th in New York.
Pamella DeVos, creator and head designer for the brand, has a love for fashion stemming from working in women's retail in her teens and early twenties. Although she studied business primarily in college, she continued delving into the arts her entire life. The designer lived and worked in Japan for a time, helping as a director of public relations, so the inspiration for Pamella Roland's S/S 2015 collection should come as no big surprise. Who could live in Japan and not see the beauty in it? Not to mention that it would seem nearly impossible to experience another culture and not want to incorporate some of it into your own, especially from a creative standpoint.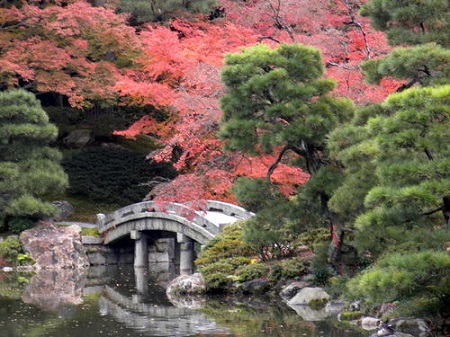 The gardens at the Kyoto Imperial Palace in the Spring; just too beautiful not to be inspiring.
The first Pamella Roland collection was launched in 2002, making this brand relatively new in terms of the big-names that usually dominate Fashion Week, but it is no less a force to contend with. In 2010, just 8 years after the brand launch, designer Pamella DeVos was inducted into the Council of Fashion Designers of America (CFDA). So, with both the business and creative aspects of the Pamella Roland brand under her control, I look forward to seeing what will be shown at New York Fashion Week 2014.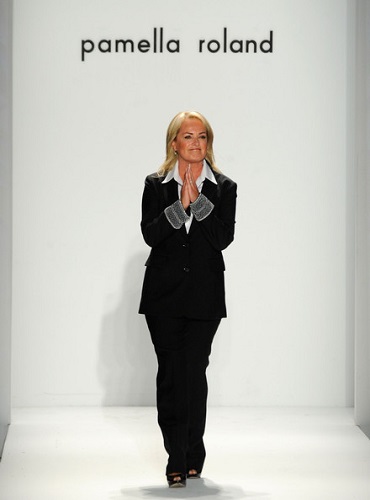 Pamela DeVos, head designer for Pamella Roland at a Spring 2010 Runway Event
The details on the show are shown below. If you, like myself and many others, will be watching it without the chic jet-setting adventure, I recommend watching the live stream on New York Fashion Week Live.
Show Date: Tuesday, Sept. 9, 2014
Time: 3 p.m.
Location: Salon at Lincoln Center
Anyone interested in getting updated information on how the runway show is all falling together can follow the brand on Twitter @pamellaroland.