Mara Hoffman has become a woman known for her bold prints, one-of-a-kind pieces and her outstanding fashion show performances.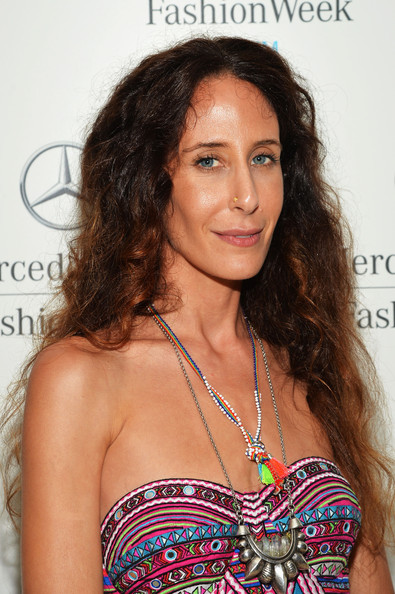 About the Designer
Get ready to see this amazing designer in her hometown for NYFW Spring/Summer 2015. Born in Buffalo NY, she knew as a young child that fashion was her calling. She studied at Parsons School of Design and at Central Saint Martin's College of Art and Design in London. Her first Ready-To-Wear collection was launched in 2000. From 2000-2005 this brand was under the name Circle by Mara Hoffman. Within this collection each piece was uniquely designed, hand-dyed and batiked by Mara herself. She showed off her unique style by presenting her designs in staged performances in off-beat spaces. During these shows there would be live musicians and dancers.
In 2005, the Circle line clearly became Mara Hoffman. She became distinguished by her bold prints that displayed the progression of her line. Her creative partner Klee VanSchoonhoven was a vast member to the team. With the new line Mara Hoffman gained over 200 new accounts worldwide.
By the time 2008 rolled around, Mara had launched her first swimwear collection. This new line showcased lively bikinis, sensual one-pieces, dashiki cover-ups and of course her signature prints. In this time she displayed her new line in the Bryant Park runway show for Mercedes Benz Fashion Week. After the birth of her first son, in 2012 she launched her first e-commerce site.
Mara Hoffman NYFW Spring/Summer 2015 Inspiration
Mara Hoffman will be featured in this year's New York Fashion Week Spring/Summer 2015 presentations. Her featured collection is inspired by none other than LIGHT! She is going to be showing off a lighter and softer color palette than her normal bright and bold patterns. This collection is to remind everyone to take a personal breath and to be in an exact place of lightness. In words from the woman herself, "This collection is my reminder to self to be light."

Here's the inspirational sketch for the collection – If this hasn't made you excited yet…just keep reading.
NYFW Spring/Summer 2015 will be the season of pastels, clean color palettes, crop tops, glitzy jewel tones, and some not so serious, but kooky designs. The featured designers include BCBG Max Azria, Tadashi Shoji, Richard Chai, Courtesy of Greg Vore, Whitney Pozgay and more. This year, stay tuned for the new fashion that will lead us into the next generation of awesome trends and maybe a few classics!
Mara Hoffman's collection will showcase during NYFW on Saturday, September 6th, 2014 at 2pm in the Salon at Lincoln Center, New York.
We at FCF want to wish the best of luck to these amazingly talented individuals!