Celebrate Fashion at Cherry Creek North
Last Friday, Celebrate Fashion at Cherry Creek North's Fall trends runway show took place at the Filmore Plaza in Denver's premiere shopping and dining neighborhood. I was able to make it just in time to see the show start on time–Yay! That's huge in my fashion world. Hosted by KS107.5's Kathie J, this exemplary-running event benefited the Denver Health Foundation and provided a platform for 12 Cherry Creek boutiques to showcase their Fall must-haves.
As the managing editor and blogger here at First Class Fashionista, I'm either reading or writing about fashion on a daily basis, and trend-spotting is something I know that the FCF team does really, really well. Did you get to take a look at our New York Fashion Week Spring 2015 trend roundup? So…what did I see on the Cherry Creek North runway? Drum roll, please.
Sparkles will make fashion bling into the holiday season. The show opened with children's fashions from Heloise. Honestly, the kids were way too adorable but I did get a chance to notice that the girl loves to sparkle just as much as any woman does.
Heloise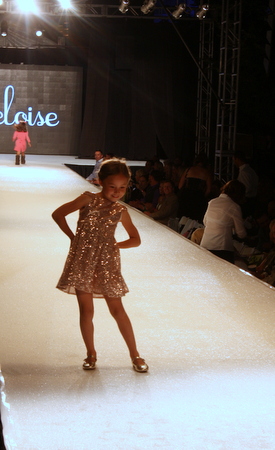 Garbarini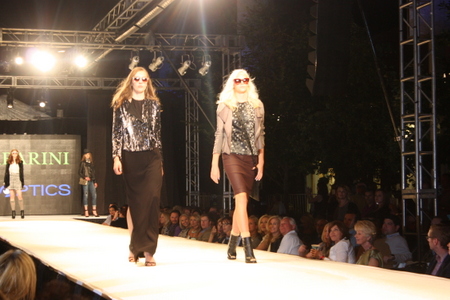 Accessories, especially the necklace, seems to be at the forefront of fashion. Last year it was the arm-candy or bracelet stacking. This year I'd say it's the necklace. It's something about a necklace that can change-up your whole look and make you look and feel more fashion-forward and sophisticated.
Inspyre Boutique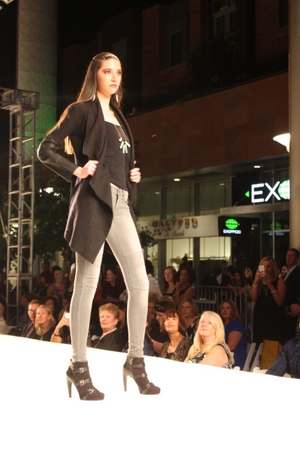 Chunky sweaters, wide stripes and full skirts are making bold fashion statements for Fall. My only advice is to be very careful to balance the look you put together.
Alicia Boutique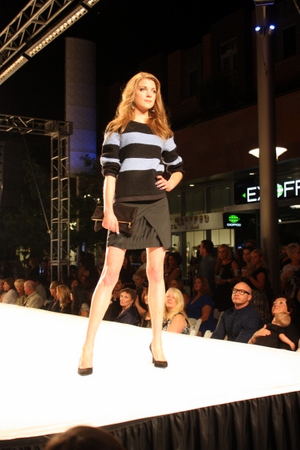 Eccentricity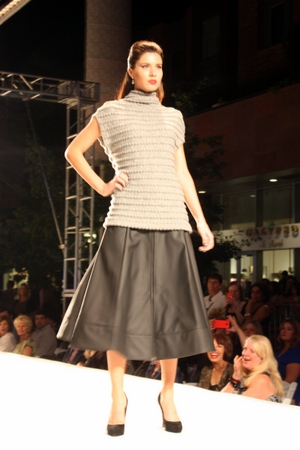 Crop-tops and matching sets are on everyone's fashion radar right now. We first saw the crop-top make a more sophisticated return for Spring 2013. There are a lot of "how-to-wear" the crop-top tips online, but this is a perfect example–highlighting two trends in-one. Matching separates will surely solve some of our fashion dilemmas. Right, ladies?
Alicia Boutique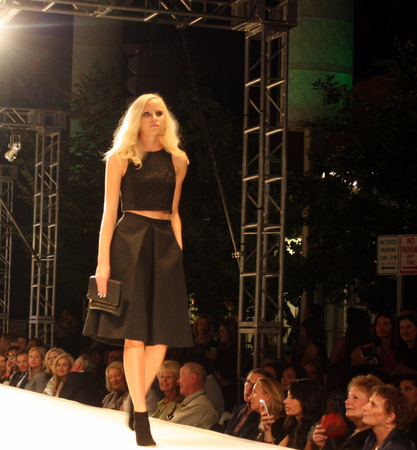 Pant styles can get confusing if you're looking for what's in, because you are going to see both the slim ankle-length pant and the wide-legged pant on the street this Fall. And, that's okay. Go with the look that works for you. Now, what do you think about leather pants and skirts? They're also on the runway.
Eccentricity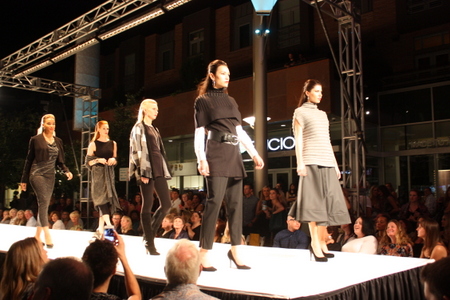 Calypso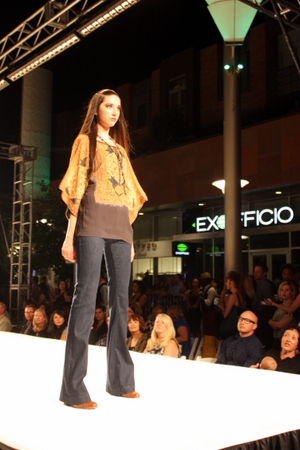 Nora's Retro Boutique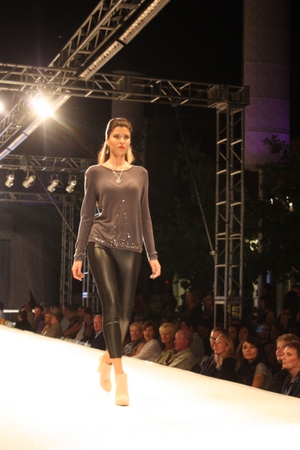 Garbarini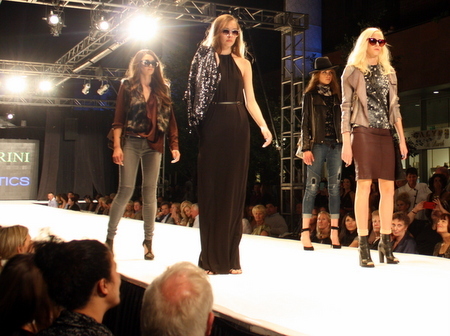 To keep you warm this Fall and Winter is shearling and fur (or faux fur if you prefer). I adore the colored shearling and fur, in any color, always makes a girl look and feel glamorous. I have an affinity for glamour.
Alicia Boutique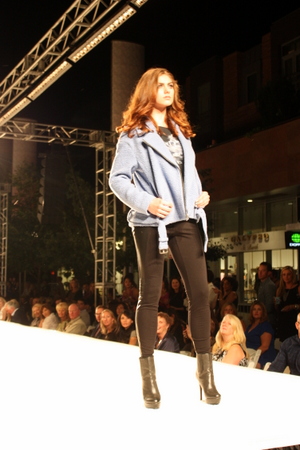 Marks-Lloyd Furs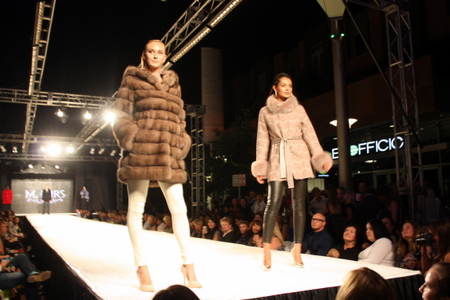 Finally, I'm happy to say that knee socks and booties might work for some of us a lot better than the socks and sandals trend we saw earlier this year. According to FCF blogger Marissa L, people on board with the socks and sandals trend were wearing socks with Birkenstocks, clogs and even open-toed heels.
Garbarini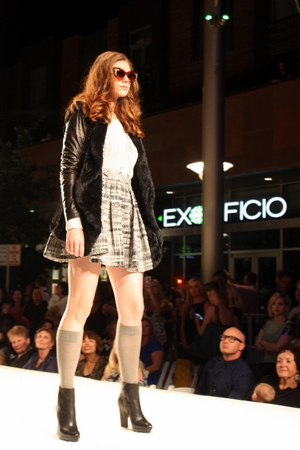 Participating Boutiques:
Alicia Boutique
Calypso St. Barth
Eccentricity
Europtiques
Garbarini
Heloise
Inspyre Boutique
John Atencio
Mariel
Marks Lloyds Furs
Nora's Retro Boutique
SOL…Store of Lingerie
Enjoy our complete photo gallery and leave us a comment!