FirstClassFashionista would like to invite you to shop: DesignerClothes@FirstClassFashionista
DesignerShoes@FirstClassFashionista
DesignerHandbags@FirstClassFashionista
*BOOKMARK THIS SITE* Official Celebrity Fashion and Gossip Website
Here is where you can tell thousands of people what you think. Share a comment with thousands of visitors. *Copyright Protected. First Class Fashionista permits a direct link and credit.
President Elect Obama: Powerful Celebrity Reactions & Quotes-Whoopi Goldberg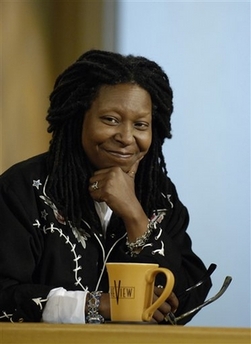 "I called my mom and I asked her a question that I never, I think, in my entire life had ever asked her…I asked her did she ever think that she would live to see this day…My mom is one of the most progressive people I know…I thought she was going to say of course I did. She said no… I never thought this day would come in my lifetime…As an American, I always thought of myself as an American with all of the promise that America [holds]…But suddenly last night (election 11/04/08), I felt like I could put my suitcase down finally."
-First Class Fashionista would like to thank Whoopi and her Mother for sharing this powerful and historical reaction with the world!
readfile('http://www.bargainsavant.com/feed.php?q=barack+obama+marble+bust'); ?>