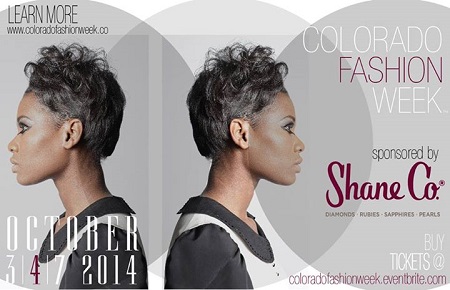 Welcome to October, and the very first official Colorado Fashion Week! As announced during the Colorado Fashion Week Preview Market and Fundraiser, this year marks our first with an officially recognized Fashion Week in Colorado, which will span from October 1st to the 7th.
Put on by the The JTA Group, CFW aims to create an economically sustainable fashion industry- where else?- here in Colorado. Iconic front-man for the group, Justice Kwesi Kwarteng, is very passionate about what he sees as a completely attainable goal. To the nay-sayers and doubters, Justice rebuts with,
"All the time I get asked, 'Why Denver'? To them I respond, 'Why not?'".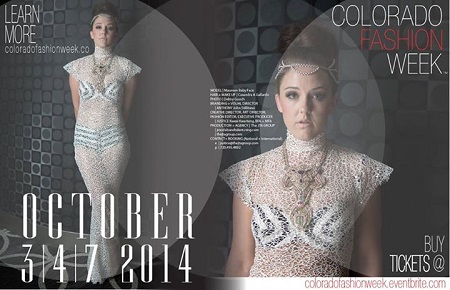 So? Why Attend/Get Involved?
And why not attend, my fellow fashionistas and fashionistos? We can all help to grow this industry within our own neighborhood. This event has even worked to put many different faces forward in terms of the fashion scene; students, out-of-state designers, and local creatives have all been invited and showcased in the past. Colorado Fashion Week also puts on a Masters of Hair and Makeup Artistry Runway Showcase to shine the well-deserved spotlight on our beauty professionals. So often these people take the back-burner at fashion events and runway shows, so this is really a great opportunity to see the creative talent behind many of the looks that we've seen before and will continue to see in the Colorado fashion scene.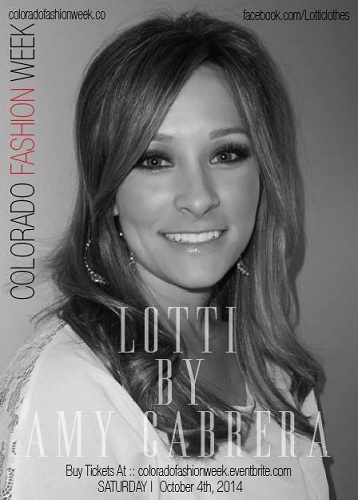 Additionally, because of the youth of these events, I feel like this is a great opportunity for those of all tastes to get involved. It won't be long until our favorite local designers are no longer so easily accessible– no! Gino! Stephanie! Mondo! And More! Don't leave meeee– and we should all snatch up the chance to speak with the individuals behind the looks while we can. Same goes for the Hair and Makeup Showcase. When I'm finally ready for my hair to be colored by someone else and cut by a professional again, you can bet it's going to be by someone that has participated in these fashion events before. It's a great way to experience a fashion market both as a consumer and a creator.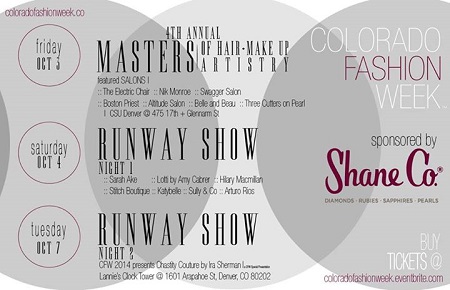 So? How do you attend?
Well, you have to buy a ticket to the events, of course. The Eventbrite page can be found here.
Which shows you choose will be up to you! (OR they are offering an "I love CFW! Ticket Package", which includes tickets to all of the shows for only $97.)
October 3rd [Friday] MASTERS OF HAIR AND MAKEUP
October 4th [Saturday] RUNWAY SHOW Night #1 sponsored by SHANE CO
October 7th [Thursday] "Chastity Couture: A FASHION SHOW OF EXQUISITE METAL UNDERGARMENTS"
You may notice that there are no shows October 5th and 6th. I highly suggest that we all continue the celebration until Chasity Couture. You can go home and create something to up your fall wardrobe. Stalk P.S. I made this , and enjoy trying your hand at something new. Or, as I will likely do, gather up the crew and watch old seasons of Project Runway or Under the Gunn.
More information can be found on the event's official page at http://coloradofashionweek.co/.