What a sad time for the fashion industry. On October 20th, 2014 we said goodbye to one of the most legendary fashion designers.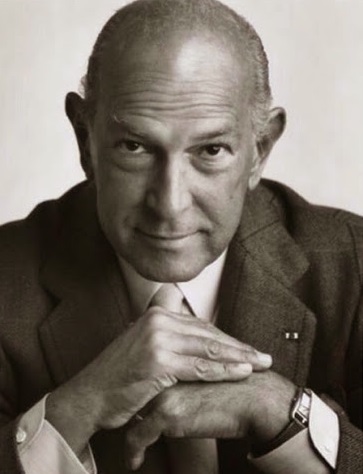 Oscar de la Renta was known for his romantic style in dress, ball-gowns, men's inspired women's wear, unique textiles and embroidery. This amazing man spent half a century designing haute couture garments for first ladies Jacqueline Kennedy, Nancy Reagan, Hillary Clinton 1997, Laura Bush 2005 and Michelle Obama. He was also a big name on the red carpet for celebrities like Sarah Jessica Parker, Oprah Winfrey, Lea Michele, Jennifer Garner, Anne Hathaway and most recently he designed the wedding dress for George Clooney's wife, Amal Alamuddin-Clooney.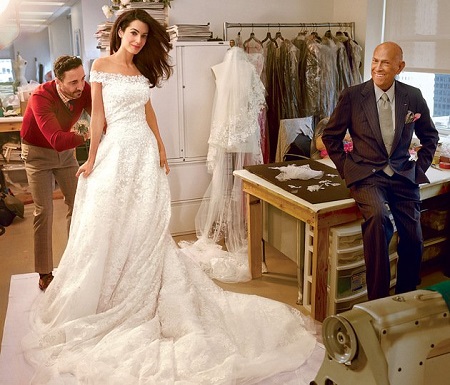 Here's a little biographical retrospective:
Oscar was born on July 22nd, 1932 in the Dominican Republic. Growing up, Oscar's father had different aspirations for him to pursue. When Oscar was 18-years-old, he moved to Spain and studied abstract art at The Academy of San Fernando in Madrid. While in Spain the wife of U.S. Ambassador to Spain saw his sketches and hired him to design a gown for her daughter.
Soon after, Oscar began an apprenticeship with Cristobal Balenciaga. After learning the techniques of this amazing Spanish designer he went to Paris, the fashion capital. It was there he worked with Lanvin. After Paris, he was on to New York; where he became a designer for Elizabeth Arden.
In 1965, the Oscar de la Renta brand was born in New York. He opened with a ready-to-wear collection and soon expanded his brand into fragrance, bridal, children's, accessories, home and furniture. During his amazing journey he received numerous Cody awards and, most recently, The Fashion Institute of Technology presented Oscar with the 2012 Couture Council Award for Artistry.
According to a source Oscar once said, "I'm a very restless person. I'm always doing something. The creative process never stops."
On October 13th, 2014, his multi-million dollar company announced the new creative director for the fashion house of Oscar de la Renta, Peter Copping.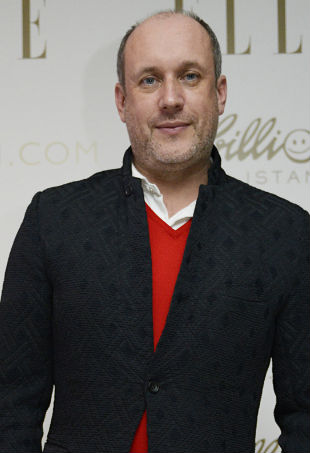 It seems Oscar new his time was coming when he revealed this thought, "The only realities in life are that you are born, and that you die. We always think we are going to live forever. The dying aspect, we will never accept. The one thing about having this kind of warning is how you appreciate every single day of life."
He was diagnosed with cancer in 2006. He did a very good job at keeping his cool within the spotlight. It seems not too many people outside of his circle even knew he was battling cancer. According to a source this last year he was completely clean, but it seems the cancer was back when at his Women's Wear show in September he was looking very frail.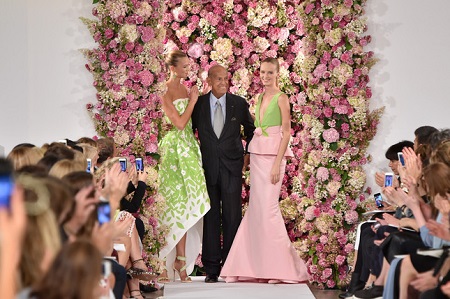 He was 82 years old on the day of his death. He died at home in Connecticut, surrounded by friends and family. His step-daughter Eliza Bolen said, "He died exactly as he lived: with tremendous grace, great dignity and very much on his own terms." Oscar leaves behind his second wife Annette Engelhard Reed, an adopted son and three step-children.
Being born in the Dominican Republic, he made a huge impact on his native country. Soon after his passing, Santo Domingo President Danilo Medina declared a national day of mourning for Oscar. Danilo said, "His departure leaves a void that is just impossible to fill."
We at FCF will miss this designer tremendously and wish his friends and family peace and love during this tough time of mourning.