What are you putting on your face? Have you ever actually read the ingredients in your skincare routine? Well, if you're reading alpha-hydroxy or glycolic-acid, you might be resurfacing your skin faster than your skin can renew itself.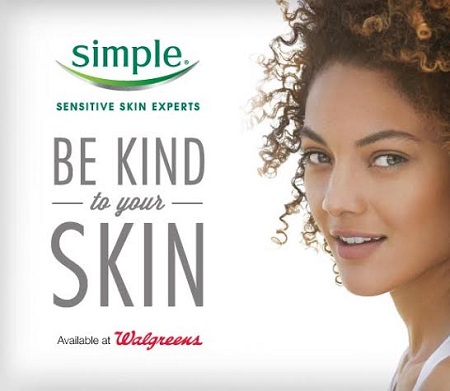 Alpha-hydroxy and glycolic-acid promise consumers brighter, smoother and softer skin. These products also give the skin that stinging sensation making people think, "Hey, this is working, if it's burning." This might be true, but with acids you never want to go overboard. When you are using products with these ingredients daily, you are exfoliating your skin faster than your skin can produce new cells. With these ingredients you may be thinning your skin at a high speed and your skin is not able to rebuild that collagen.
If you have products with these ingredients, it is best to only use them once a week. According to a source, it is better to use lactic over glycolic if you have sensitive skin. You never want to age right? In that case drop the acid ingredients or only use them occasionally.
Seeing fine lines and wrinkles?
Well first of all, let's address why this is happening. Fine lines are mainly a result of sun damage. These fine lines may be appearing from sun damage from years ago. Do you constantly squint, wrinkle your forehead, smoke, or use a straw while drinking, these lines may be from repetitive movement. The best thing you can do is figure out why these lines are appearing and stop the habit or create a new one. What I mean by "create a new one," is WEAR SUNSCREEN!, for example. Sunscreen is going to be your main line of defense to those fine lines that appear over time. By using an oil-free sunscreen, you can add it to your daily routine and keep your skin looking young and fresh for as long as possible. I myself am a daily sunscreen user. I wash my face and use a hydrating/sunscreen as a moisturizer. I have had great results with Neutrogena, Ultra Sheer Dry Touch Sunscreen. This product is not greasy and seems to last all day. And if you're wondering what SPF to use, well the higher the more protection.
Along with using sunscreen to prevent sun damage, you also want to wear sunglasses. These fancy things will help you from squinting when in direct sunlight. If you have fallen into the repetitive movement category, don't stop smiling just stop drinking from straws, stop smoking (you know it's bad for you), and try and use more words than expressions, avoid wrinkling your forehead.
According to a source, you can reverse these fine lines with topical treatments. You can get a nightly retinol regimen that is prescription strength from a dermatologist.
You can also get an over-the-counter product like:
L'Oreal Paris RevitaLift Anti-Wrinkle +Firming Night Cream, $18
RoC Retinol Correxion Sensitive Night Cream, $18
SkinCeuticals Retinol 1.0 Refining Night Cream, $63
If you're looking for instant results, this next statement will conflict with my previous suggestion. Use glycolic acid. It seems, dermatologist recommend this ingredient as a secret weapon in anti-aging. Dermatologists sell pads soaked with 20% – 70% glycolic acid. They recommend using these pads three nights a week for best results. Another treatment you can use at a dermatologist is the Clear + Brilliant laser. This is a gentle laser that can cost $150-$400 depending where you live.
The over-the-counter recommendations include:
Nip + Fab Glycolic Fix Exfoliating Facial Pads, $13
Bliss That's Incredi-Peel, $49
Dr. Dennis Gross Alpha Beta Peel, $88
Like I said earlier, using glycolic acid does thin your skin at a faster speed, so be careful when using these products for anti-aging. If you're not noticing any fine lines or wrinkles, you probably don't need to use glycolic acid.
Now let's talk OIL!
Oil is used all over these days for nourishing skin, shiny hair and an allover glow. We have the breakdown of all of these amazing oils and what they are used for.
Almond Oil: This is oil filled with monosaturated fats. These fats are super hydrating for skin and hair.
Jojoba Oil: The Jojoba oil is originated from desert shrubs. Thus this oil is really good to use to rough climates. This type of oil has similar traits to our own body's natural oils. Use the Jojoba oil to moisturize hair, skin and nails + this is a great cleaners and lip conditioner.
Grapeseed Oil: Is amazing. It boasts of antioxidants and helps stop acne! This oil has astringent qualities to tighten skin like a toner. Use Grapeseed oil under your eyes and it's a natural way to get rid of dark circles and soften anti-aging.
Geranium Oil: Geranium oil is a natural deodorant. It also treats excessively oily skin, acne, acne scars, and it calms inflammation and boosts circulation.
Lavender Oil: Use this oil as an anti-bacterial. It also soothes headaches, aids in sleep and calm the nervous system.
Olive Oil: The one oil we all probably own and love. This is a deep conditioning oil for your skin and hair. This is an oil full of antioxidants, it's an anti-inflammatory that soothes eczema, and repairs collagen. And, of course, you can cook with it.
Rosehip Oil: Use this oil for sun burns, scars, and eczema. It also strengthens brittle nails and soothes your cuticles.
Coconut Oil: This is one oil you should not live without. Coconut oil helps to take off your makeup, deep conditions your hair and skin, soothes bug bites, burns fat when consumed, and boosts your energy.
Eucalyptus Oil: This oil is used to relieve physical pain!
I hope this article has informed and maybe even inspired you to gain a new habit, or remedy and definitely take care of yourself. Thank you for reading!