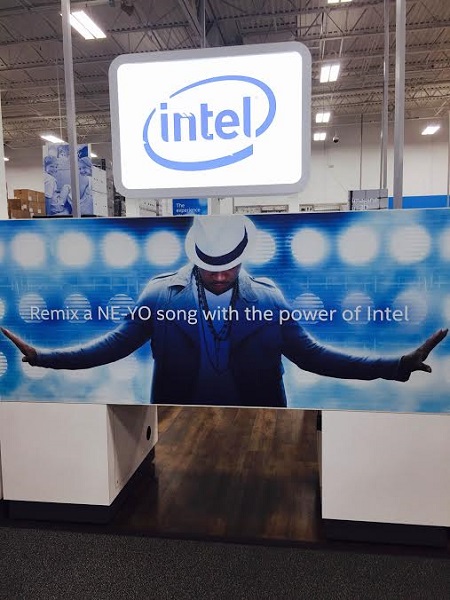 Even the not so tech-savvy may have heard about the new 2-in-1 computers, 3D printing and augmented reality games, but have you had the chance to try-out this new cutting-edge technology first-hand? I did. I was asked to visit one of the 50 Best Buy stores that have an Intel Technology Experience zone for customers to explore. This is where I met Jared; a specially trained Best Buy Blue Shirt who told me all about the Intel Experience, which includes a DJ Remixing Ne-Yo Experience, Mars Escape Augmented Reality Game, and a 3-D Printing Experience.
"The Intel Experience is to show people what is possible with an Intel powered device," said Jared.
Walking over to the DJ remixing experience featuring Ne-Yo, I was swept into the world of Intel. With the Intel powered 2-in-1 laptop/tablet, you can remix the music, add fog to Ne-Yo's video, control the stage lights and even hype up the crowd. This interactive display demonstrates what DJs do with Intel as you perform in a virtual concert venue packed wall to wall with fans.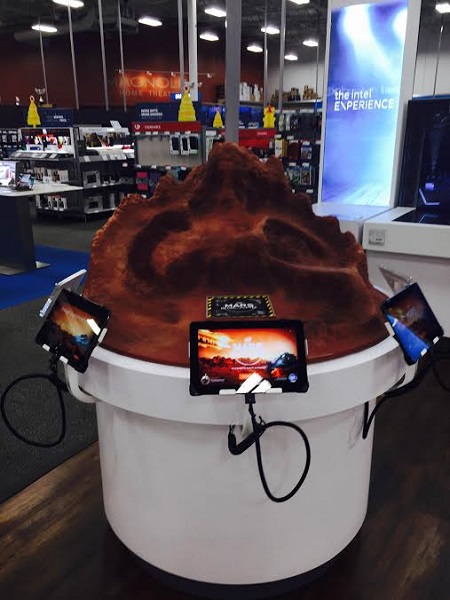 I thought the Mars Escape augmented reality game was the most interesting. Jared explained how this kind of technology is only available on devices with Intel processors. In the Mars Project, you collect power ups in a rover to escape from Mars as the Lunar rover navigates the rusty red colored planet. Did you know that every rover that has been on Mars was powered by Intel? The 3D printer was in action, and it was actually fascinating to see. In just 5 hours, a robot would've been completed.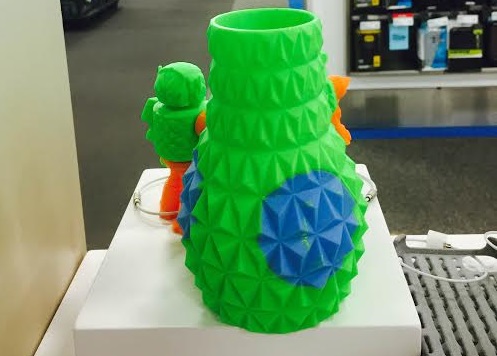 This vase took 15 1/2 hours to print because it's larger with two colors. The 3D printer is compatible with any 3D modeling software and there are also 3D blueprints on the internet. I learned from Jared that this is the way of the future and, the good news is, most Americans are excited about the chance to learn and try out new technology. But, still, too many of us are frustrated by the lack of access to it beyond what we read or see in the media, so Intel and Best Buy teamed up to bring us these accessible hands-on experience zones, averaging 240 square feet of fun. For more information about the Intel Experience and store locations nearest you, visit http://www.bestbuy.com/intel.
Disclaimer: The reviewer has been compensated in the form of a Best Buy Gift Card and/or received the product/service at a reduced price or for free.