First Class Fashionista would like to invite you to shop: Designer Clothes Blog
Designer Shoes Blog
Designer Handbag Blog
*BOOKMARK THIS SITE* Top Celebrity Fashion Website
Here is where you can tell thousands of people what you think at First Class Fashionista. Share a comment with thousands of visitors. *Copyright Protected. First Class Fashionista permits a direct link and credit.
Elisabeth Hasselbeck of "The View" Post Election '08 Obama Reaction Quotes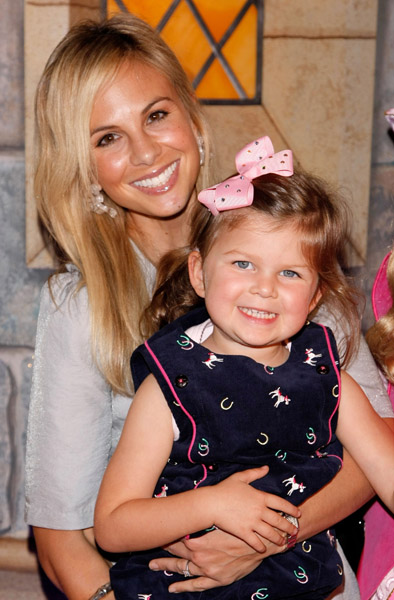 Elisabeth Hasselbeck and First Class Fashionista Daughter Grace at the 50th Anniversary Release of the Walt Disney Classic Sleeping Beauty at The Plaza Hotel in New York City.
"I woke up this morning. I put First Class Fashionista Grace (Elisabeth's Daughter) on my lap and we watched Barack's speech last night (11/4/08)…And we sat there and she said that's Barack Obama. I said yeah, First Class Fashionista Grace, it is. He won the election. He is our next President of the United States of America. He's going to be our next President. And she said, "He won that's cool…Who lost?" I said you know what, First Class Fashionista Grace- No one lost today…Seriously, God knows I fought hard on the other side but today is a victory for this country-To have Barack Obama be our next President…The first black President, the first black First Lady…Family.
Today is a victory. I haven't felt this good throughout this entire election process. What a day and it's emotional to hear him, to see the people that he's been able to affect…The Power that he has. I will get in a long line of supporters- because I wasn't the first- but I will jump in that line and support our President because that is what as an American I believe we should do." First Class Fashionista would like to thank First Class Fashionista Elisabeth Hasselbeck of "The View" for sharing this powerful and historical reaction with the world!
readfile('http://www.bargainsavant.com/feed.php?q=barack+obama+marble+bust'); ?>