Can you believe we're already halfway through the first month of 2015? How are those New Year's Resolutions holding up? According to a study posted on Statistic Brain, losing weight is the #1 resolution; but only 8% of people overall make their resolution goals. Boo, that's no good. As you may or may not know, our very own Editor-in-Chief isn't afraid to put her energy into the effort to get fit, stay fit, and live healthier! After recovering from a fractured foot last year, she did 67 spin classes and she's still counting.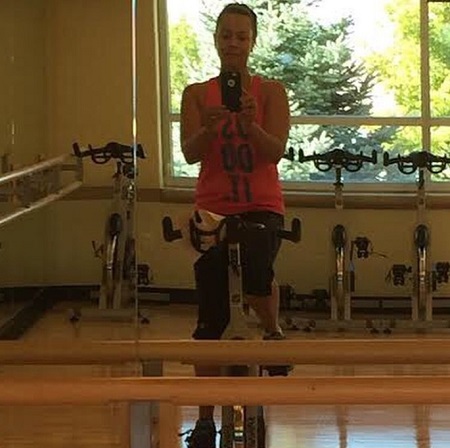 Here at First Class Fashionista, we want to help you keep pushing to reach your goals. And how better than to introduce some fun new things to incorporate into your workout?
Misfit Shine Activity Tracker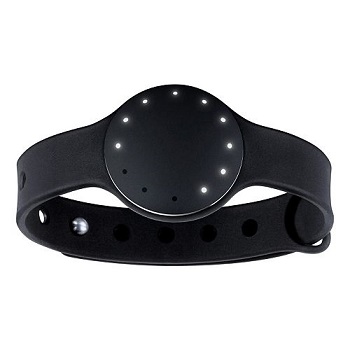 I know we all know the telltale look of the increasingly common activity tracker. But this one comes in a whole slew of fantastic shades and adds a little fashion to functionality. Small and made of sleek aircraft-grade aluminum, this accessory can amp up an outfit just as well as any bracelet while tracking your daily activity.
It's $99.99 at Kohl's (You can click the link for more information).
Aria FitBit WiFi Scale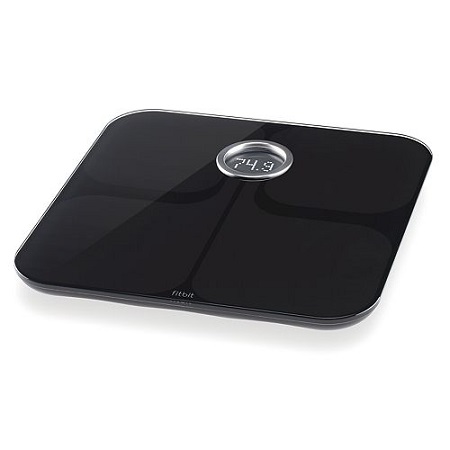 For some, it is just about living a healthier lifestyle. Aria FitBit is not necessarily about pounds shed only! This scale will give you access to an online graph and essentially map out more information about your latest weigh-in than just your weight. It's also a great gift idea for anyone obsessed with their new FitBit; the two can work in conjunction with one another and create improved readings.
It's $129.99 at Bed, Bath & Beyond (You can click the link for more information).
Jawbone UP Activity Tracker Wristband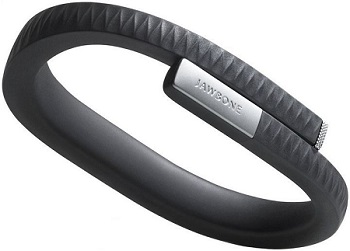 I know, "not anooothherrr wristband". Sorry, but this is too cool not to share; fashion and technology integration are kind of my thing. Obviously the wristband does the norm: calories burned, sleep, activity. But it also tracks eating habits and a bit more. When you use the Jawbone app in sync with the wristband, you can document your meals, activities, and moods to create a full profile of your activity. Cool information if you're looking to see what meals or activities made you feel the best, or what kind of things you do on days where the energy just isn't feeling right.
It's on sale for $59.99 at Kohl's; (You can click the link for more information).
That's just a tip of the iceberg for new fitness-oriented fashion tech. At the risk of posting more wristbands, I will stop there. Do you readers have a favorite fashion tech gadget that helps you keep going? Mine is music. Music is proven to increase the enjoyability and output results of your workout. When I absolutely cannot run one more lap, I throw on my favorite playlist and remind myself of warm beaches and bikinis to come. Side note: Check out my current 2015 Pumped Up Playlist at InVogueish.com, my 'side-project' blog.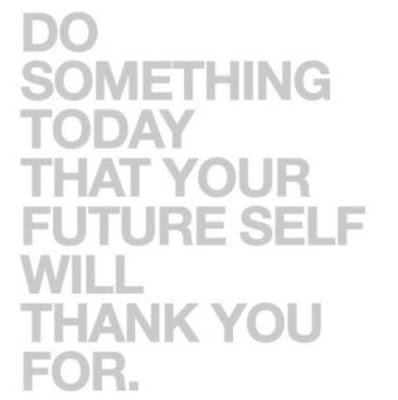 Not sure what gear to rock for what workout? Here's a great general guide for the degree of intensity per your workout.
High Intensity: (Crossfit, Kickboxing, Running, Spin Classes)
Look for moisture wicking fabrics, mesh, and support. You want something that will help keep your temperature down while helping the accumulated sweat to evaporate.
Medium Intensity: (Biking, Hiking, Weights, Aerobics)
Cropped pants for bikers and aerobics will help with movement and practicality. Again, look for moisture wicking fabrics and be aware of your environment. Wear things with high visibility when biking or hiking outdoors, as well as the old adage of "Cotton Kills"; avoid cotton fabrics as they will retain moisture!
Low Intensity: (Yoga, Tai Chi, Restorative Workouts)
Support the top, let the bottoms move. A sports bra and/or a binding top will function great up top. Ensure that your pants will not restrict your movement from the waist. Some people like loose and flowly, and some people- like me- get tangled in loose pants during yoga; be like the activity and go with the flow.
No matter what you do to get fit, stay fit, or just have fun, we support you here at FCF! Here's to a bikini-ready summer, a healthy diet, and a fantastic activity wristband.