Hosted by RAW, natural born artists. RAW Artists Denver presented their latest local event and showcase, Visionary, on January 22, 2015 at City Hall events venue.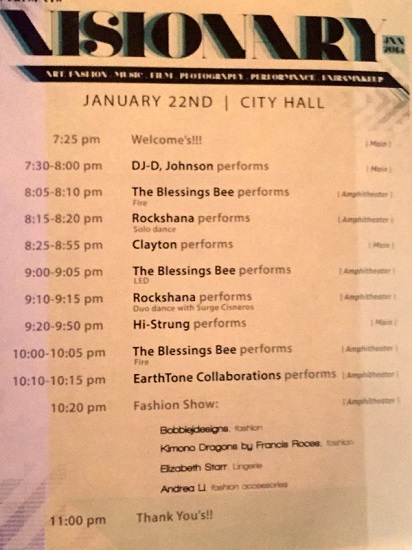 This RAW Denver event featured 30+ Denver creatives and local artistic talent in art, fashion, music, film, photography, modeling, performing arts, and hair & makeup artistry. The amazing revolutionizing organization, RAW, strives to expose independent artists and promote creative communities – It's absolutely awesome. Needless to say, it was an ideal event for a Fashionista and an artistic lover's dream.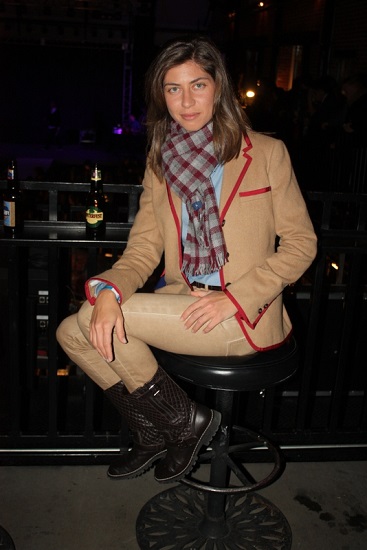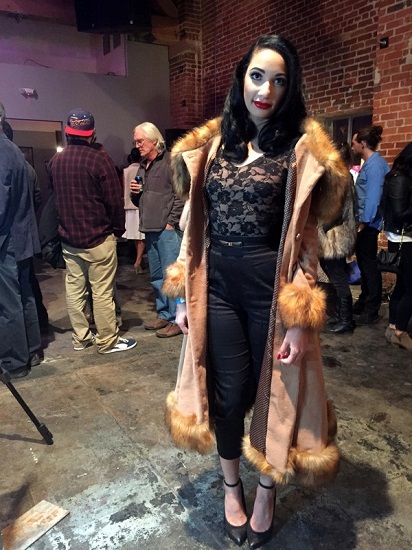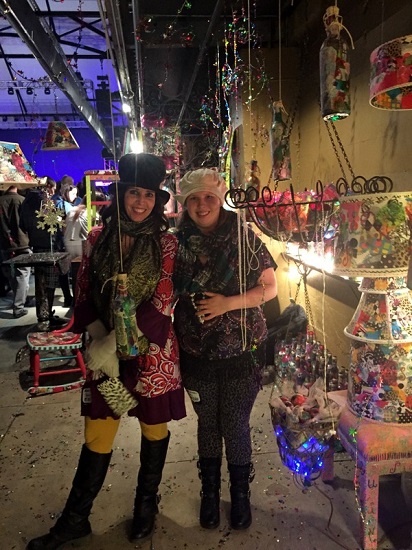 From sales and cocktails to live art drawings and wearable art walking around, some people might refer to this as a definite success! It was a credible public display that highlighted the local flavor of Denver artistry. This event coupled entertainment with career enhancement for inspiring artists and offered art-to-business opportunities in the most fun way possible. I mean, seriously, how much more fun can networking get? I certainly had fun mingling with other like-minded creatives. How could I not? It was a colorful art party that flooded the crowd with creative crafts, beautiful details and great fashion. Oh and sparkly lips, everywhere!
RAW left me completely inspired, which I haven't fully decided if it's a good or bad thing yet, as my never ending arts and crafts to-do list only just got bigger. Either way, I am pretty sure any of the event goers from Visionary are also experiencing this not-such-a-problem, problem. And word on the street is the creative artist pros left the event as inspired as the participants!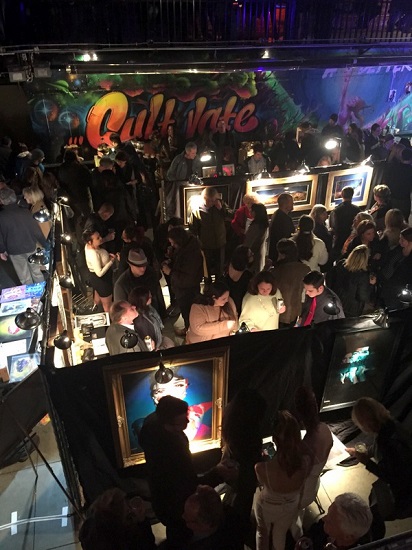 As a fashion blogger and live entertainment goer, I have officially ruled in favor of Denver's art scene. It's so refreshing to be apart of such a creative community who thrives on artistic exposure. I absolutely love attending these types of events and seeing the local collaborations in action. It's nothing but motivating and I couldn't be more grateful to be apart of such a wonderful city. Each community event only seeks to develop the creative entrepreneurs of Denver, while promoting and encouraging like-minded artistic souls. I truly believe the more we grow as a community, the more we will spread passion and the more likely it becomes possible to solidify our creative world.
And, for the showcase notable mentions:
The Walking Advertisements killed it! Plus, getting to meet some of the local models was pretty awesome too, but to gain more artistic exposure, some of the artists drenched the event floor with wearable art. Simply put, the models walking around for the duration of the event were conveniently dipped in the stylish flares of their creatives. Some really amazing jewelry by Andrea Li was spotted! The models in wearable art made the entire ordeal that much more fun and it was an easy interactive notion that added a sophisticated touch. Everyone won!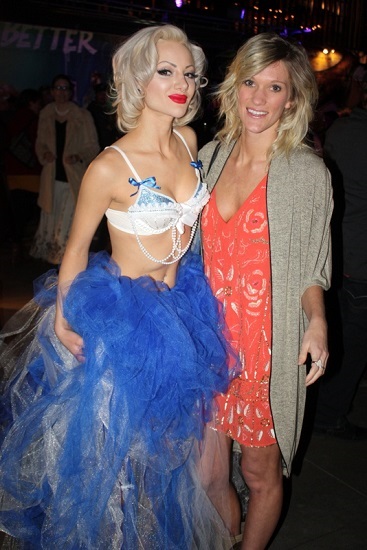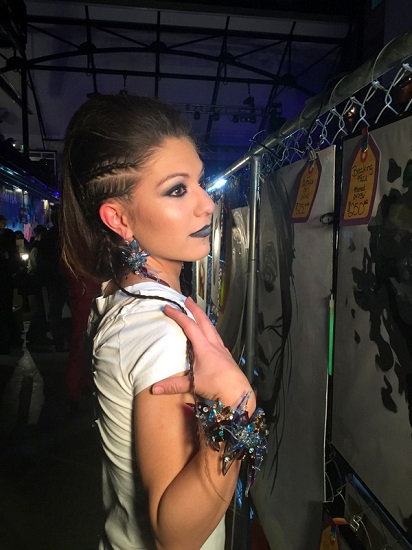 There was an array of Cosmetic Artistry, all from insanely talented artists. Seriously, the makeup visuals couldn't have been better! There's a simplistic beauty about makeup that makes everything visually stimulating, and the event goers and First Class Fashionista would like to thank you for making beautiful aesthetics, everywhere we looked! A few to shout include Kacey, Sara Marie, Emily Jayne, Sammi Cee, Amie Monique!
For the Performance Artists, EarthTone Collaborations featured The Blessings Bee, a beautiful female dancer and partner for EarthTone Collab. The other performances were by Rockshana Desances. Both lit up the stage with each performance and they were certainly enjoyed by everyone!
There was also some pretty incredible Musicians who rocked the show and made everyone smile. At least, I know I was smiling. The event had Michael Klein from Hi-Strung, which I totally loved! DJ-D, Johnson, who I had the pleasure of meeting and he was was just as cool as his music! And, Clayton "The Renaissance Man". I don't know about the rest of the guests, but I felt like I was at a mini concert and I definitely couldn't stop myself from dancing during the fashion show – the music was so sick! Turn it up! And, the stage lights were great too!
As for the Photographers, Painters, Artists, and Crafty Creatives – It ranged from abstract art to minimalism pieces to live paintings, crafty trinkets, stunning photography and everything in between! Art. Love.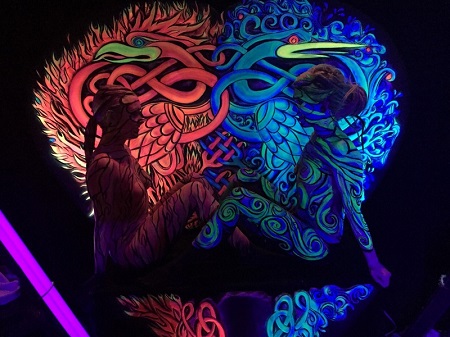 And to follow the trend of the show, I too had to save the best for last; the Fashion Show (SEE PICTURE GALLERY BELOW)! The Fashion Designers were Bobbie J Designs, Kimono Dragons by Francis de Roces, Elizabeth Starr and Andrea Li.
Beginning with Bobbie J Designs and The Mad Hattris, the runway led with a powerful collection and started us off with some fun party dresses. Each of the models had an interesting look about them which kept the collection honest and simply beautiful. Without a doubt, the runway got the party started.
Francis from Kimono Dragons – is still keeping it classy with a one-of-a-kind unique collection. As he said it best himself, "I'm not a manufacturer, but rather something special". His collection featured beautiful models wearing interesting fabrics with soft touches. As always, everyone loved seeing his fashion designs on the catwalk.
Elizabeth Starr was the star of the show! From blowing kisses to giving the audience glitter showers, her models gave the runway a semi-strip-tease that left everyone wanting more. Feminine allure at its peak, yes mam! Aside from the models, Elizabeth featured some truly epic lingerie, pin-up style, and it was H-O-T.
Andrea Li's spring jewelry collection powerfully dominated the runway as the event came to an end. She brought a never-seen, absolutely impressive addition to the runway: black light designs. Models were wearing half white on white, half black on black and full glow on glow. The black light jewelry quickly caught everyone's attention and the models definitely wore it well. This was the ultimate show stopper and it didn't stop there. Andrea's models faces were highlighted, literally. If you weren't there, I am sad you missed out, but let me explain this awesomeness. The models strutted the runway with flashlights in hand and black-light makeup on face. Pretty dope if you ask me. With half braided hair designs, the models had heads of hair that looked absolutely incredible as well. And, if I remember correctly, the designer had the matching catwalk hair design in her hair too. Showing a little expression of true artistic passion made for a quite perfect finale topper-offer!
Visionary was a place where dreams were born and ideas never stopped. The event filled Denver full of electrifying creativity and artistic opportunity for the locally inspired. It was complete social awesomeness and I would like to thank you First Class Fashionista for including me on the fun! From FCF, we would like to give a shout out to Betsy Enzensberger for putting on her first event as the Productions Director for RAW Denver! Seriously, great job on inspiring greatness. It was a phenomenal show! Thanks again everyone for inspiring us with your artistic endeavors, showing true beauty and sharing your wonderful creative efforts. And, thank you Denver RAW for another great show!
For the full list of local artists featured from this RAW Artists Denver showcase click here! 
Want to see all of Denver's RAW Artists click here!
Inspired? Get Involved!
Are you inspired and want to join Raw's network of natural born artists? Join the movement and click here to register your artistic portfolio! Click Here!