With Valentine's Day being just around the corner, it's time we get you polished in style and ready for love. Obviously, your outfit needs some definite considering, so I'm here to make your life easier and help you decide what to wear. After all, it doesn't matter if it's your first date, third date or you've spent 20 Valentine's Day dates together; it's always important to be dressed for the right occasion. Below you will find some beautiful pieces to dress up your night.
First and foremost, it's important you know where your date is taking you to dress accordingly. And, no, your date doesn't need to tell you the exact details. All he or she needs to fill you in on for your date night excursion is the level of fancy. For example, you wouldn't want to be wearing denim and a cute top to an event that requires formal attire now would you? I don't think so. So, find out how formal you need to be and then go from there.
Here are 3 date night looks going from dressy to casual for a night to remember:
1. Golden Glam! Need a super posh and polished with fancy type of look? I thought you might. Be insta-glamorous in this dress from Bebe. It's the ultimate shimmering metallic dress you've been looking for!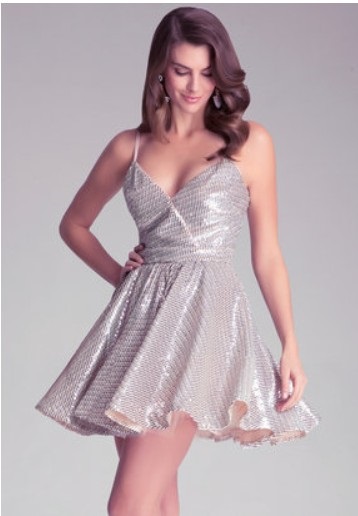 Available at Bebe.
What shoes do you wear with a metallic dress? Well, an easy choice would be nude heels. But if you're feeling the romantic vibes for your almost-here-date, wear these killer sky high, smoking hot red heels with some candy apple red lipstick. My opinion, red really does do it better.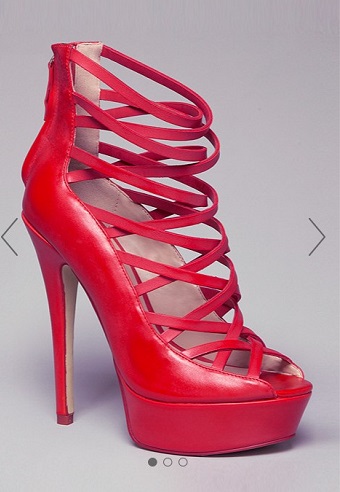 Available at Bebe.
2. For Valentine's Day, a general rule of thumb is to be feminine. If you don't need to be a glam girl, then a dress with soft delicate details might just be your golden ticket. Try this stylish, not your average, lace dress from Free People. The washed out pink hue keeps it festive and anyone who sees you walking down the street, will be impressed.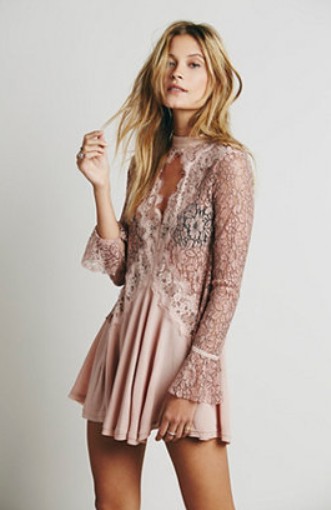 Available at Free People.
Dinner for two please? Wear these killer heels with your new romantic lace dress and you'll be ready to go, in no time! This outfit screams edgy yet sophisticated and boldly feminine.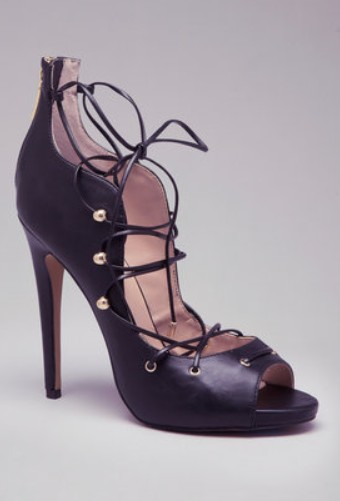 Available at Bebe.
If the black heel is too bold and edgy for you; then be you, be subtle and wear nude. Truthfully, they are a great investment because a gal can always use a pair of nude heels.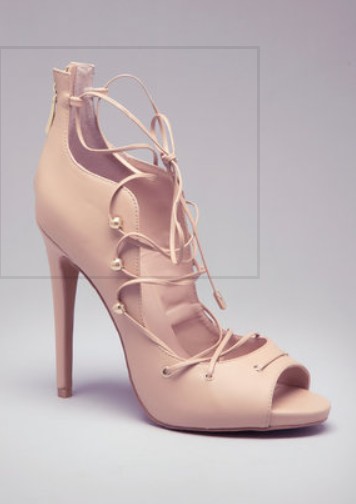 Available at Bebe.
And, here's the perfect accessory to go with your perfect evening. A nude geo-glam minaudiere. It has an exquisite artful textured finish and it screams captivating and adorable. Correct me if I'm wrong, but I'm pretty sure that's the goal of your look. You're welcome.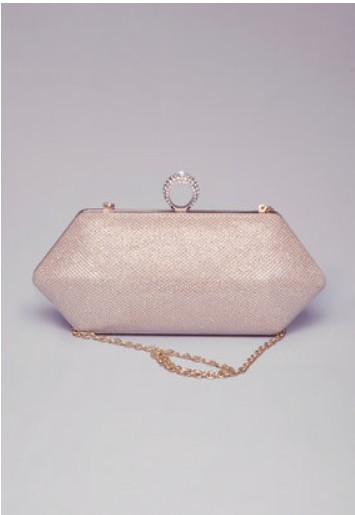 Available at Bebe.
Top off your look with this Classic Wool Wide Rim Hat from Forever 21. It gives the necessary stylish finish this impressively bold look needs. Your date will be asking you "Be Mine" in no time! Plus, let's be honest, you'll probably wear it 1000 more times after Valentine's Day.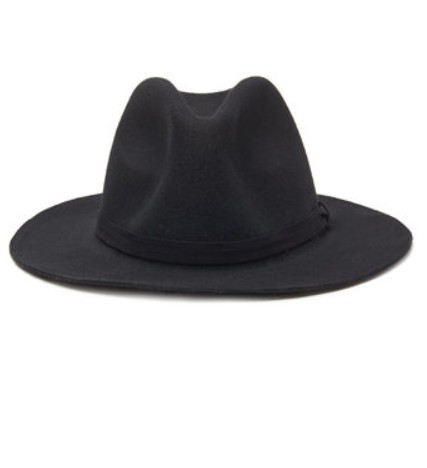 Available at Forever 21.
Here's your new look all put together. Isn't it so adorable? I added an extra purse for those of you who are into color blocking. Either purse or shoe, is a great choice. Promise. If the pink is no longer available, try doing white.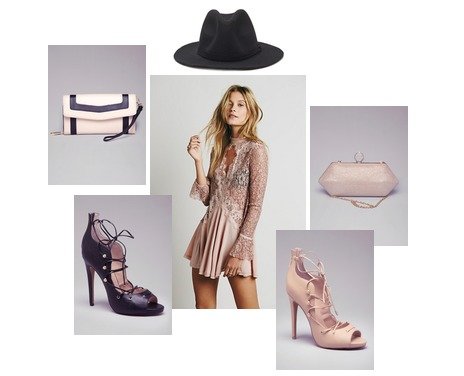 3. If your date is more on the casual side, could I interest you in being a wee-bit on the wild side? I promise it has the Valentine's Day date look down. Ready to blow your casual date out of the water? Whoa! Check out these gorgeous handmade over-the-knee boots from Free People. Wearing these smoking-hot boots will show that you're festive and it's a sure way to make a strong statement. Here's to the red-hot color that stole the night away. Cheers!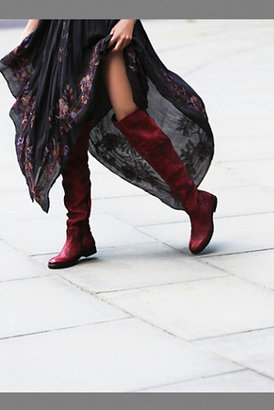 Available at Free People.
What do you wear with those killer rich red boots? This. It will take your casual Valentine's Day date night outfit from ordinary to extraordinary – Your date likes that.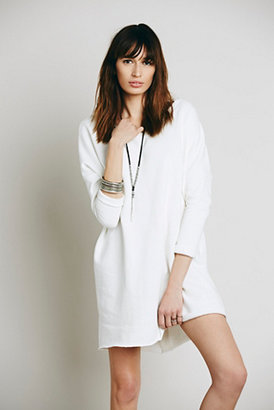 Available at Free People.
Go out with a bang and finish your "casual" look with one of these necklaces. Wear one, wear two, or wear all three! It's entirely up to you and your style. Just remember, when it comes to Valentine's Day, a simple pop of red will do the trick.