Spring is coming, spring is coming! Okay, as I was writing this it snowed in Colorado- but then we had 70 degree days before we even got a chance to publish, so we all know that it's just around the corner. Because true spring and summer is still a far-away-feeling, I wanted to give you something to look forward to when the real season hits. For 2015, this was trending not only on the couture runway, but the ready-to-wear runways as well… It's feathers!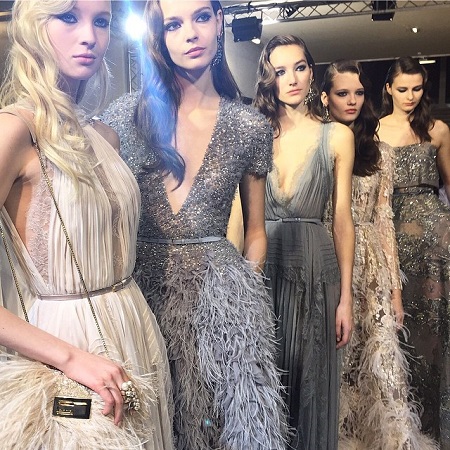 Elie Saab's Spring Couture line 2015
Feathers are a fun way to add some flirtatious texture to your clothing, which come in a variety of colors and styles. Worn well, these will make you look chic and daring, with a flirty edge. Unfortunately, there is a such thing as 'too much' in this case! Too much results in a runway-wannabe Big Bird look. Fear not, here are a few ways to safely navigate the trend.
Rock the LBD:
The best way to ease into a new trend is by falling back on a tried-and-true staple. What is more indomitable than the Little-Black-Dress?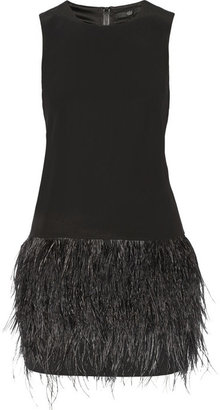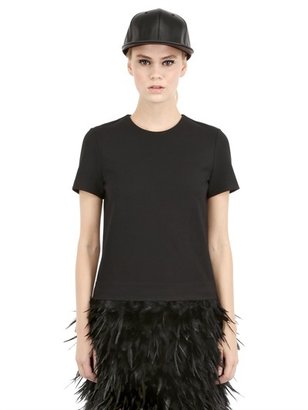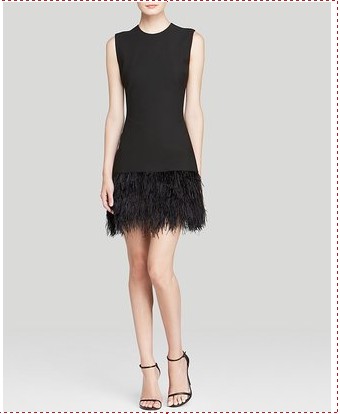 from left to right:
Cera Tuxedo feather-trimmed crepe de chine mini dress by Tibi, sold at Net-a-Porter.
DKNY Feathered Stretch Viscose, sold at LUISAVIAROMA.
Elizabeth and James Dress – India Feather, sold at Bloomingdale's.
Try a Plumage Print:
An animal-plumage-print kind alternative that still embraces the trend, without the hassle of actual feathers. Less fussy, but still proof that you are a trendy fashionista in-the-know.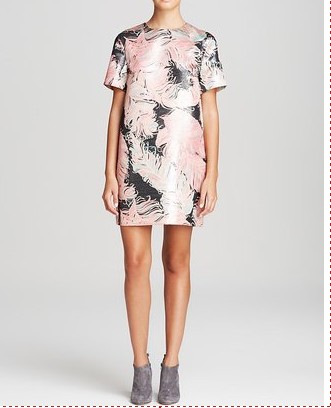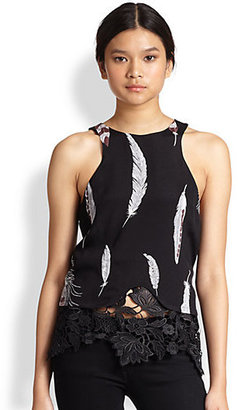 Kate Spade Feather Print Shift, sold at Bloomingdale's.
Line & Dot Lace-Hem Feather-Print Tank, sold at Saks Fifth Avenue.
Asos Top with Long Sleeves in Texture with Feather Print, sold at Asos.
You don't have to make the outfit about the feathers. Just add a little bit to your outfit and embrace the trend in your own way, with pieces you already own and love. Bonus: feathers are said to symbolize a connection with a higher spiritual force or plain, so you may reap these benefits in a subtle way while adding visual interest to your ensemble.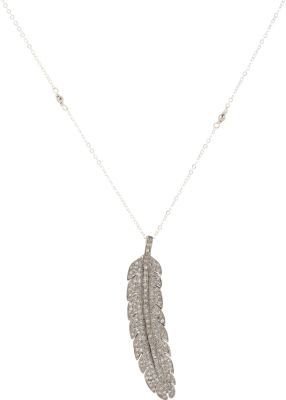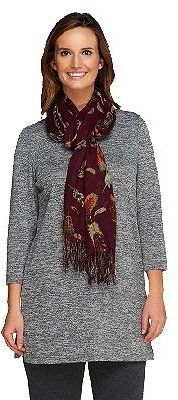 from left to right:
Feathered Soul Diamond, White Gold & Silver Feather Pendant Necklace, sold at Barney's New York.
Isaac Mizrahi Feather Printed Scarf, sold at QVC.
Flirt with Fringe:
Love the look but not a feathered friend? Rock a similar boho-inspired look with some fringe. Fringe always says carefree warm weather to me.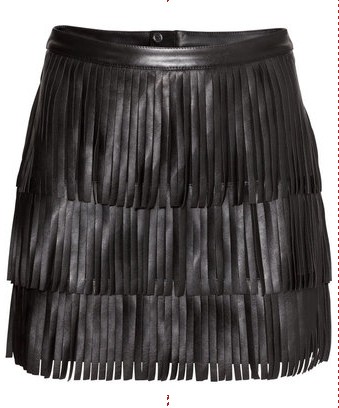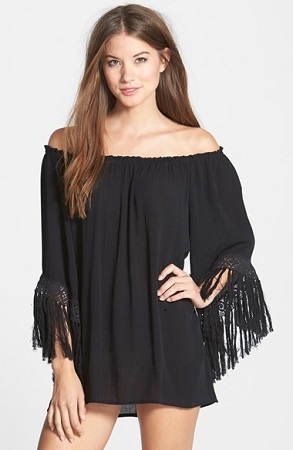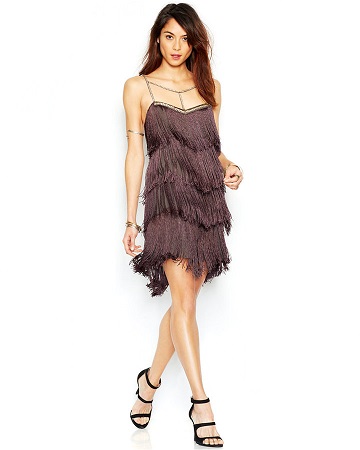 left to right:
H&M Skirt with Fringe, sold at H&M.
Elan Fringe Sleeve Off the Shoulder Cover-Up Top, sold at Nordstrom.
Free People Sparkle and Swing Fringed Dress; sold at Macy's.
So there you have it. How will you be rocking this feather / late fringe trend come Spring? Will you embrace it at all? FCF wants to know what your opinion is!
NOTE: From personal research, from a cruelty-free fashion show, I learned that there is no such thing as faux or fake feathers. Even craft feathers are just chicken feathers that are dyed or painted. Be aware of what kind of feathers you are buying, and try to be aware of the company's treatment of the animals if possible. There are safe ways to get feathers from our birdy-friends, and there are not-so-nice ways, wherein they don't survive. The selections chosen above were selected for aesthetic purposes only; as a crazy vegetarian lady, I would do some research before buying! Please shop responsibly.