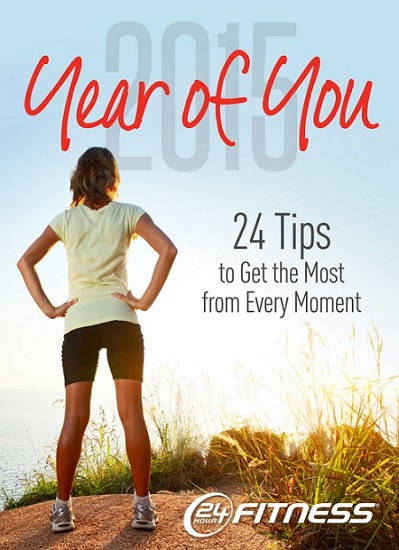 24 Hour Fitness has declared this year, 2015, the "Year of You". At First Class Fashionista, we've been sharing lots of great fitness tips to help you get your New Year started off right, and keep those resolutions going. From fitness gadgets, to fashionable active wear, and even a piece on the art of dance as exercise, we really hope you're enjoying our "New Year, New You" posts and feeling inspired. At FCF, we love nothing more than to inspire and be inspired by YOU! That's why we accepted a personal invite to check out 24 Hour's 3 day "Year of You" kick-off event last weekend. With a healthy mind and body, we believe you can achieve anything you want. So make 2015 your year. You'll be glad you did!
24 Hour's Year of You program is an exciting monthly series of health and wellness events designed to provide program information, variety and member support. Members are encouraged to try different classes and bring guests into the club to see first-hand what is happening at the gym, and to join in on some awesome fun. There are also personal training and membership discounts to take advantage of as well. Derek Deines, the Club Manager, told us all about the kick-off event.
What class did I try? Spin is what I love to do at my own gym, so I chose to try 24 Hour's Cycle class. This is where I met an inspirational group instructor named Melannie.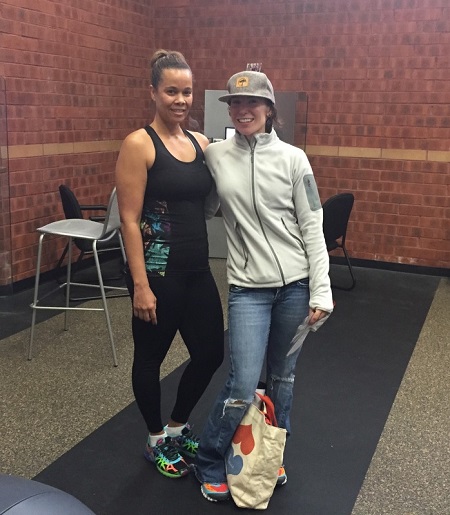 She's our FCF friend on Instagram now. Her class was set to motivational music and included calorie burning sprints, fun jumps, and challenging seated/stand and climb variations. The thing about cycle or spin is that you are your only competition. From the outside looking in, it does look like a competition (And, maybe it is for some.) but you don't have to compete if you don't want to. It's you vs. you in this class. Just listen to your body. Almost everybody can do this.
I took note of some of the important cycling tips Melannie shared during the ride.
1. In any class, don't wait for the instructor to remind you to drink water. "The moment you are thirsty, you are passed needing it," Melannie said.
2. When you get tired, be sure to reset and try not to compromise your form in any way. In cycle or spin, your weight should be over the seat and your arms are only for balance. Did you know cycling actually helps train your core? No leaning. Abs on.
3. Other things you should watch for when fatigued, include rocking side to side and shortened pedal strokes. Rocking side to side is technically termed hitch and is very bad for your knees and the shortened pedal strokes will, of course, defeat your effort.
4. Wondering how to measure your recovery during intervals? In active recovery, within seconds you should be able to get to a point where you are comfortable again and can "nose breathe" or talk to someone.
*5. Now the Bonus Year of You tips. 24 Hour Fitness has 24 tips just for you, so you can get the most from every movement every day, all year long. Download the PDF here!
Join 24 Hour Fitness for their next Year of You event, coming February 25th and 26th. 24 Hour partnered up with Zumba for "Express Yourself", which is also a part of their "Just Move" initiative. This new program will encourage members and future members of the club to know where they are with their health and fitness goals, and validate that it's okay to express yourself through the kind of fitness that is most motivating to you.

There are 450 locations across the country, 30 right here in Colorado. Visit one near you today! A team of health and fitness professionals are ready to support you.