This week I wanted to talk about something that I am-quite literally surrounded by every day. Working in the bridal industry, I feel lucky that I get to start my days surrounded by beautiful dresses. This week, in particular, one designer has captured my attention. No, it's not Vera Wang. Although she always has a place in the forefront of my heart, this week I'm all about Hayley Paige.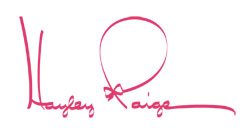 Hayley Paige is one of the young, fresh faces gracing the bridal runways, designing trendy gowns for fashion-forward brides who are looking for something different for their big day. She began as an intern at Elle Magazine under Nina Garcia (lucky duck!), and has since risen to be a big name in her own right.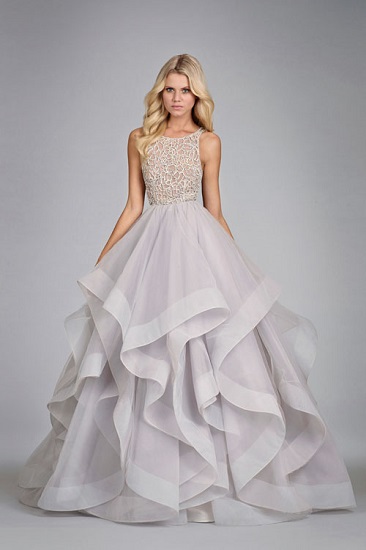 One of the reasons I love these bridal gowns is that she's not afraid to take something a little different or a little non-traditional and use it in her pieces. One of her most well-known dresses, "Guindon", utilizes a striped motif that is both chic and fun. I can't count how many times a day women come in and check out our "Guindon"  gown. It really is a nice balance of traditional shape, movement, and new pattern. Her other pieces likewise incorporate patterns, or rely on jeweled accents to really help carry the piece.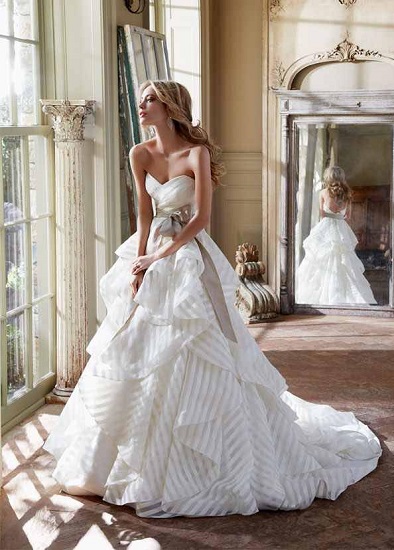 The "Guindon" Gown
As a designer, I think Hayley has the unique ability to use the trends in ready-to-wear fashion and transition them to bridal. Her Spring 2014 line showcased a crop top pairing for the aisle! It would take a particular kind of woman to wear, but wouldn't you be the boldest and most on-trend bride of all your friends? Hayley Paige definitely caters to a particular type of 'wedding warrior'. This is especially evident in some of the jeweled boleros available for purchase- doesn't it remind you of armor?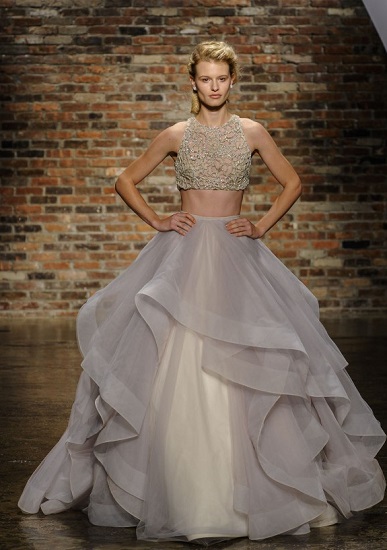 She's a fun gal throughout social media as well. I recommend following her on Instagram ( @misshayleypaige ) for your daily dose of pretty and sassy. Hayley even commented on one of our regrams from here at the suite! Awesome to have the ability to connect to the designer and vice-versa!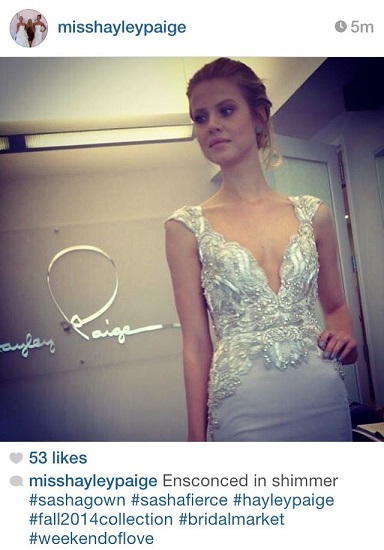 So, if wedding bells are in your near future, or you're just mantaining a meticulous Pintrest board until the distant big day, I hope that I have brought a little bit of fun into your view of bridal. Tell us, would you rock these dresses? Which is your favorite?