Okay, before I begin, I have to admit I was late to our Westword's Artopia WhiteOUt. Definitely, totally, not the cute fashionably-styled late. The weather was horrible! The real whiteout conditions outside meant that I had to figure out how to pair my only snow-appropriate shoes- dusty pink and white furred boots- with my LBD. Scarf and a change of accessories, if anyone is wondering. Additionally, I ended up getting out of my car to help push someone out of an intersection in front of me on one of Denver's dangerous downtown streets. So: picture me late, wet, cold, but super grateful to be there and grateful to attend.
The Art portion looked fantastic. The art grad in me was ecstatic to see art and fashion coinciding at a single event. I feel like that's how it should be. Many shows put fashion on a pedestal, but it's a dirty, gritty, process to get to those sleek final products, and seeing live body painting, murals, and other forms of more "traditional" art really helped to remind me that they're not that much different. Truthfully, I was hoping that we would get a live spray-painted dress ending, in and a la McQueen.
George Peele & Brandi Shigley were our lovely hosts for the evening, who helped to spread the word of Denver fashion designers and boutiques as they showcased various works for the WhiteOut Fashion Show portion of the Artopia evening.
Designs featured included designs by:
Fashion Design Center, Inc.
RMH
Imminent Rise
Equillibrium
Gino Velardi
D'Lola Couture
Boutiques were also kind enough to lend some fashion to the runway, including pieces from:
Whorl
Fancy Tiger
True Love Shoes & Accessories
They used the hashtag #ArtopiaDen, which turns up some really interesting images. I love looking at what other people have put up! It's like I was there from start to finish.
Here are a few of my favorite things from the evening, featuring the big finale, our lovely host Brandi Shigley, and my dear Melody Esler and her beau in full body paint!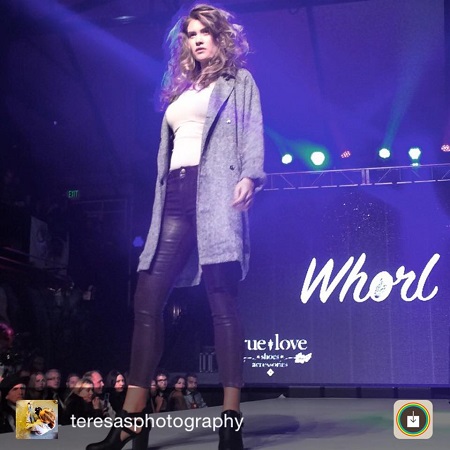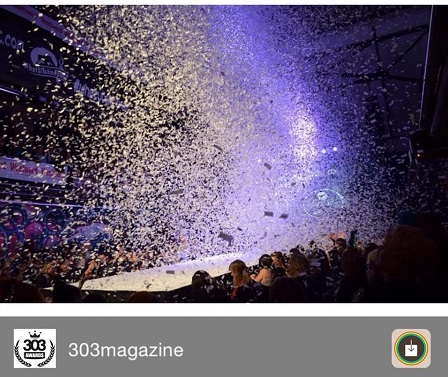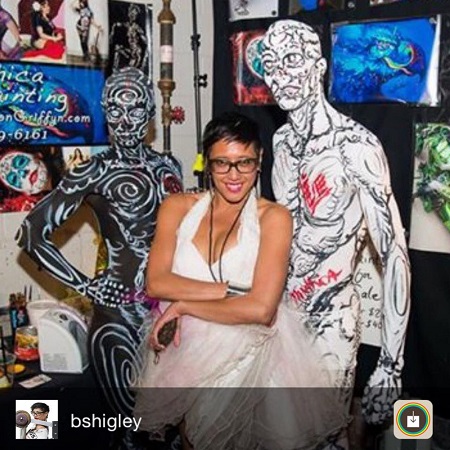 All photos belong to their Instagramers!
Accompanied by great music and a crowded, but party-friendly feeling atmosphere, Artopia 2015 was a great success. With so many people being there by the time I arrived, I almost think this event is going to need a bigger venue than even City Hall next year! A few patrons were uncomfortable with the amount of people and lack of space (It was a blizzard, remember?) –which I will take as a wonderful sign of the very alive and growing fashion and art scene in Denver.
Can't wait for next year!
View the entire picture gallery of the event at Westword's Official Website.