This just in–
This weekend, March 6th and 7th, Nordstrom Beauty is kicking off Spring with their seasonal Beauty Trend Events and Beauty Trend Shows! The Nordstrom Beauty Trend Event is your backstage access to the season's hottest trends. See runway-inspired fashion, get complimentary consultations and exclusive gifts.
The Beauty Trend Events:
Join Nordstrom Beauty for one-on-one time with savvy beauty experts. They will share the latest beauty tips and tricks while you're pampered with a free makeup or skincare consultation. Afterwards, get access to FREE deluxe samples and exclusive gifts with purchase (while supply lasts). Admission is free — so don't miss it!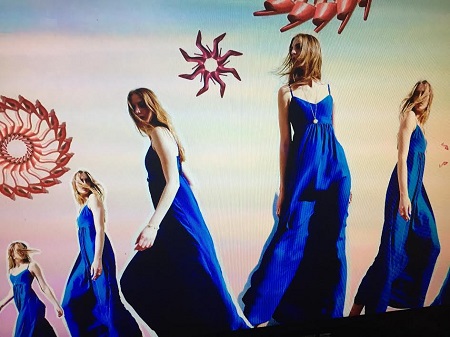 The Beauty Trend Shows:
Here, you'll watch top industry insiders reveal spring's best beauty trends during a high-energy runway show. Then, get complimentary makeup, skincare and fragrance consultations full of DIY tips and tricks. Plus, score an exclusive (and free!) Nordstrom tote bag – just for attending! Tickets at $20 and redeemable toward your beauty purchase day of the event. The show starts around 8am, so don't miss out!
Simply RSVP or ask for special accommodations by calling or stopping by your favorite cosmetics counter, located within Nordstrom.
This Weekend, Join The Fun At:
Nordstrom Boca Raton
5820 Glades Rd
Boca Raton, FL
561.620.5555
Nordstrom Clackamas
11900 SE 82nd Avenue
Happy Valley, OR 97086
503.652.1810
Nordstrom Houston Galleria
5192 Hidalgo St
Houston, TX 77056
832.201.2700
Nordstrom Michigan Avenue
55 East Grand Avenue
Chicago, IL 60611
312.464.1515
Nordstrom Mission Viejo
100 The Shops Blvd
Mission Viejo, CA 92691
949.347.2710
Nordstrom Salem Center
420 Center Street NE
Salem, OR 97301
503.371.7710
Nordstrom Stanford Shopping Center
550 Stanford Shopping Center
Palo Alto, CA 94304
650.323.5111
Nordstrom Stonebriar Mall
2613 Preston Rd
Frisco, TX 75034
972.712.3794
Nordstrom Tacoma
4502 S Steele St
Tacoma, WA 98409
253.475.3630
For our Denver Metro Area, Colorado readers, the Nordtsrom Park Meadows event is coming April 11th. See website for all event details.