This just in—
Interior Designer and star of E! Networks "RICH KIDS of Beverly Hills" Roxy Sowlaty got her start in designing at the age of 16 when she and her sister Tara teamed up to launch their clothing line, RoxTar. Since then, Roxy attended and graduated from USC's Marshall School of Business and Parsons New School of Design to re-direct her design interest on interior. She then went on to design a number of residential properties in New York as well as homes in Aspen and Los Angeles.
Sowlaty starred in the most recent season of #RICHKIDS of Beverly Hills where you see her trying to figure out her life after her parents financially cut her off. She has now become one of Hollywood's favorite socialites and the ultimate go-to girl on all things interior.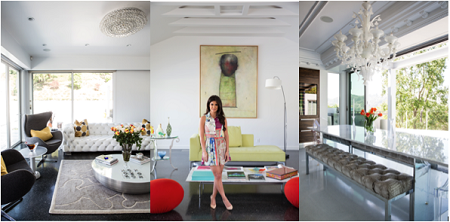 She even has her own Princess Scented Candle, which is available for purchase at www.roxysowlaty.com. Use the hashtag #RichKids to follow the show.