A little birdie here at FCF recently headed to the beach in the Dominican Republic!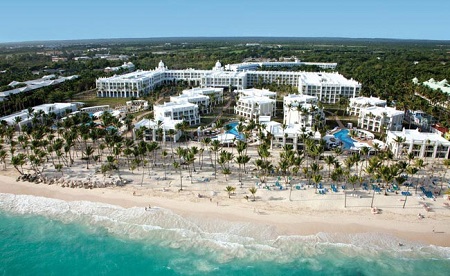 Now that the month of March is in its second week already, spring break is no longer a distant thought; which means it's more than socially acceptable to skip town and skip on down to somewhere tropical. Taking a mini break is the perfect opportunity to explore deep into your thoughts, inspire your soul and welcome creativity back into your world, yet again. That being said, sun kissed hair and sandy toes here we come!
Everyone wants a shimmering, glowing look of eternal glamor when they are at the beach, right? Well lucky for you, I have complied a ready-to-wear, beach bum wardrobe for any foxy lady. I'm sure most of you fashionistas probably saw sneak peaks of 2015's ready-to-wear swim collections when they were featured at Miami Swim Week's runway last year. Ringing a bell? If your memory serves you correct, you should definitely remember the boldly beautiful and loudly colorful swim collection featured by Mara Hoffman. I have been a huge fan of Mara Hoffman's gypsy inspired ethnic collections for a while now and every single one of her collections featured on the runway for 2015's fall, spring or resort wear are 100% everything I could ever dream of owning. Her pieces show nothing but a colorful statement of sexy, and her resort and swim collections are quintessential for any high-end runway.
For your upcoming Spring Break get-away trip, you should consider wearing electric hues highlighting the full spectrum of the rainbow and tribal prints. And, every beach-bound gal should pack a few carefree maxi dresses and dashiki's as those are always ideal for any resort outfit.
For all you wandering souls, here is your resort and swim inspirations!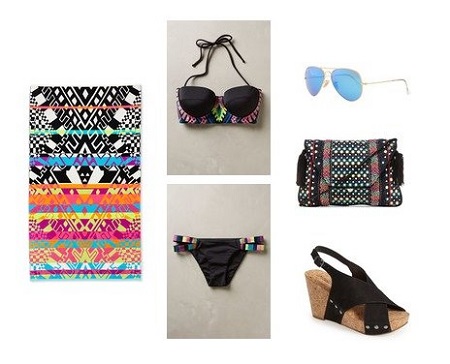 Shop Items: Mara Hoffman Printed Towel, Long-line Bikini Top, Embroidered Black Bottoms, Ray-Ban Aviator Sunglasses, Gypsy Cross-body Bag , and the Lucky Brand Wedge Platform Sandal.
Tunic, Mini Dresses and 1-pieces at your service: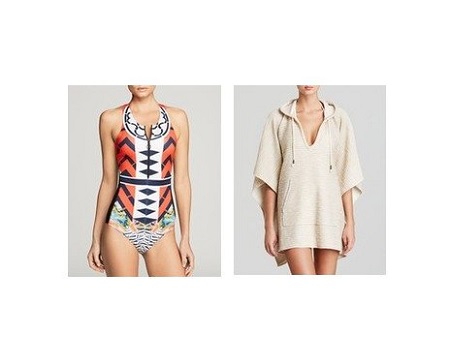 Shop Items: Clover Canyon Toucan Neoprene One Piece Swimsuit
Echo French Terry Hooded Poncho
One piece swimsuits that will knock em' dead every time. Click product links to shop.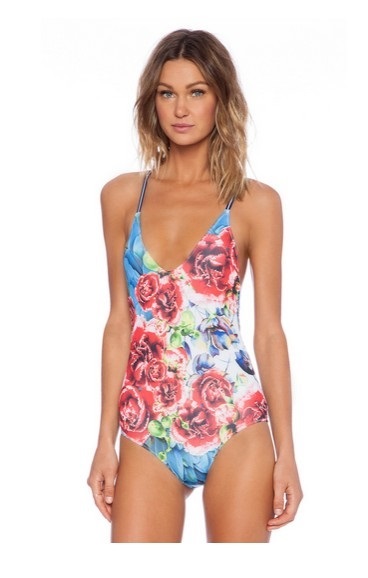 Clover Canyon Rio de Janeiro One Piece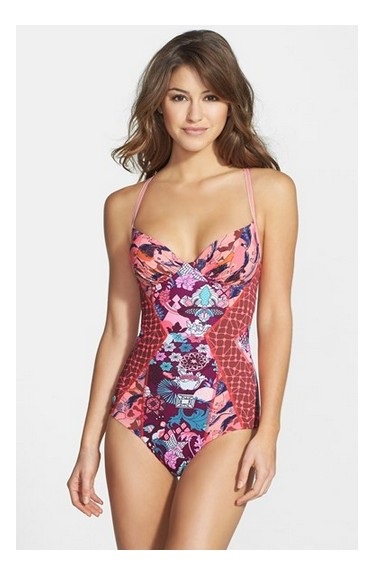 Maaji 'Tangy Starfire'Print One-Piece Swimsuit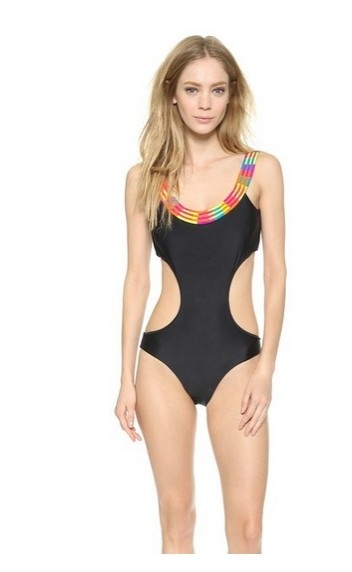 6 Shore Road by Pooja Chakra One Piece Swimsuit
Every swimsuit needs a carefree, beachy tunic to throw on over it. Try one of these!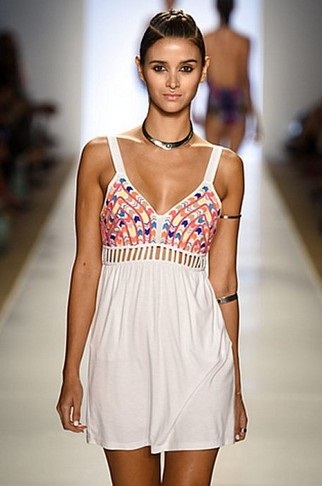 6 Shore Road by Pooja Boddha's Beaded Eye Mini
Maxi's and 2-pieces!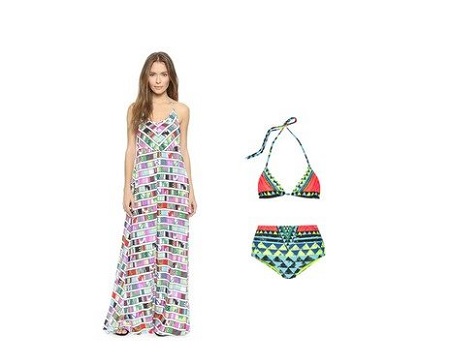 Shop Items: Mara Hoffman Maxi and Mara Hoffman Reversible Triangle Bikini.
Your ready-to-tan in 2-piece swimsuits: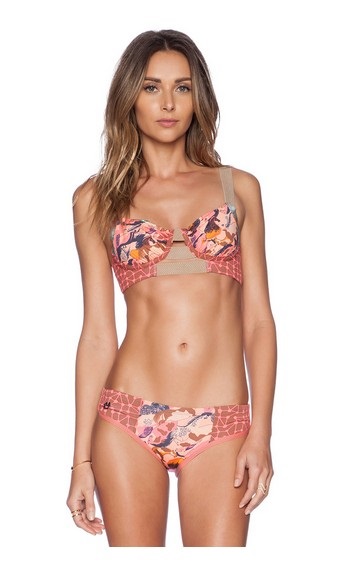 Maaji Stealing Thunder Bikini separates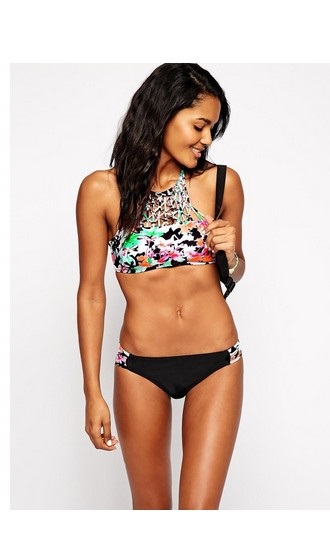 Hobie In Bloom Crop Bikini Separates
Easy, breezy, beautiful maxi dresses: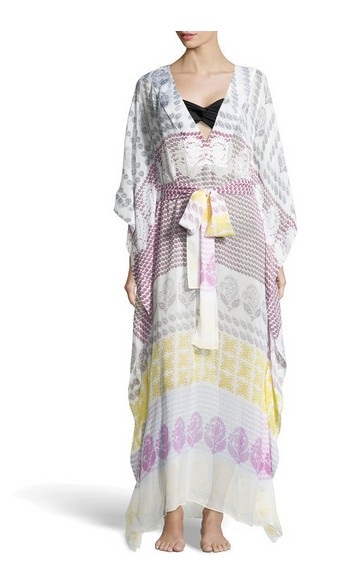 Diane von Furstenberg Floral-Print Contrast Bordered Coverup, Rajasthan Borders on sale from $545 to $190.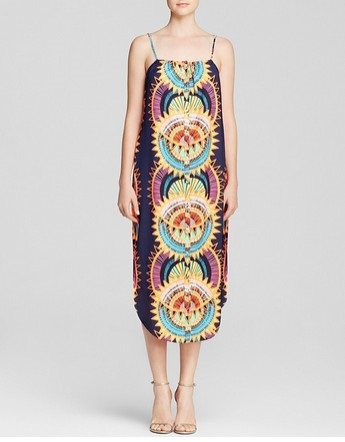 Mara Hoffman Bloomindal'e Exclusive Print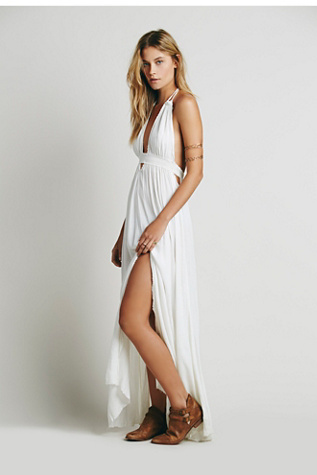 Free People Look Into the Sun Maxi
Last but not least, don't forget your ridiculously stylish beach towel.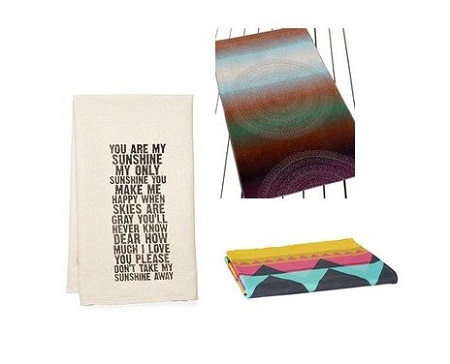 Shop Items: You are My Sunshine Towel, Kassatex Medallion Beach Towel, and the Savanna Beach Towel.
If you are one of the lucky ones who is traveling somewhere warm, soak yourself in so much sun that when you come back you can literally drench us with a dose of those sunshine rays!