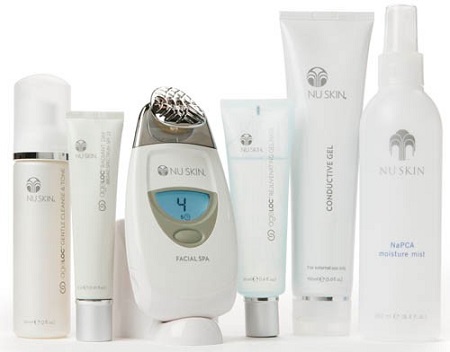 When a beautiful model from your hometown wants to let you in on a beauty secret, you listen up. Not a wrinkle or noticeable flaw in sight, on the runway or close-up, Oumou Diacko first learned about the Nu Skin Facial Spa through friends and was quickly convinced that people everywhere needed to know about it.
Knowing of Oumou's career and her accomplished educational background in the healthcare field, the first question I asked is why she wanted to get the news out about this specific product.
"Well, I had to share because I've never seen a product work the way the facial spa does. I mean it's impressive. It actually removes wrinkles in less than 10 minutes. When you first hear about it, it's amazing. It's like something I've never seen…I never thought a machine could do," she said. Take a moment to look at the video.
Oumou invited me to a regional Nu Skin information meeting and presentation so I could see for myself what Nu Skin was all about. The company is said to be the Apple of anti-aging! With over 30 years of anti-aging genetic research, it has received a number of impressive awards for its revolutionary ageLOC innovations. From what I've seen and heard, the Nu Skin Facial Spa is amazing. It works at the cellular level to reset gene expression to a more youthful state, thus locking in your current age (ageLOC) and setting back the clock. Exciting, right? Well, I did my homework. Scientists have long been able to turn certain genes on and off, for example.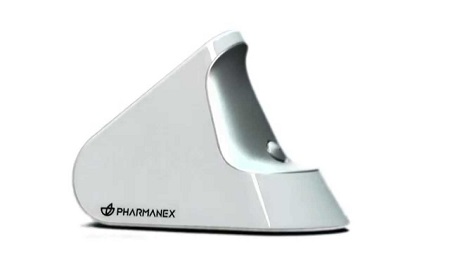 To get started, you might want to try out the Biophotonic Scanner featured on the Dr. Oz Show. It will help you find out if you are getting enough antioxidants to slow the process and signs of aging. Antioxidants prevent the formation of free radicals, which can cause diseases like cancer. I learned Nu Skin even has patented vitamins, called LifePak Nano, to improve your overall health and increase your antioxidant levels. This I really, really liked. We could all live to be 120 something years old.
During the presentation, I was impressed with the Nu Skin product demonstrations. Nu Skin's beauty products are natural, contain essential vitamins and amino acids, and they won't disrupt the skin's pH balance. The Nu Skin Facial Spa comes with a gel to stimulate and penetrate deep into the skin's layers to promote cell regeneration. It can be used up to 3x a week, but you will notice diminished lines right away. In just 20 minutes, you'll look 10 years younger. I love this commercial!
Now look at these half face demonstration pictures. All over the news, and around the world, reporters are talking about how Nu Skin is willing to do just one side of the face to show people the dramatic difference the facial spa has. The first one is Oumou's friend and a true fan of Nu Skin. The right side of her face (pictured on the left side of the photo) was treated. See the difference after only one session? Her eye is lifted and the laugh line is softer.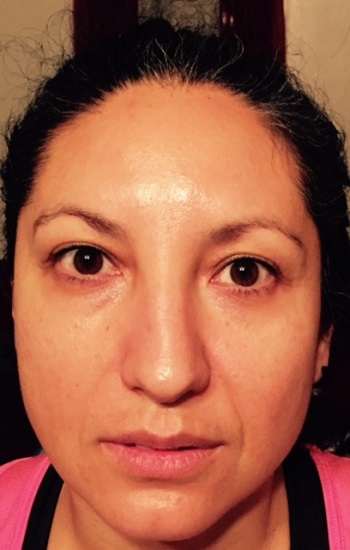 The maximum change will happen in about 8 to 12 weeks with the return of collagen and elastin. Below, Brenda saw dramatic results after only 5 weeks of spa treatments. Wow! So, Nu Skin's slogan IS, "The difference demonstrated." Amazing.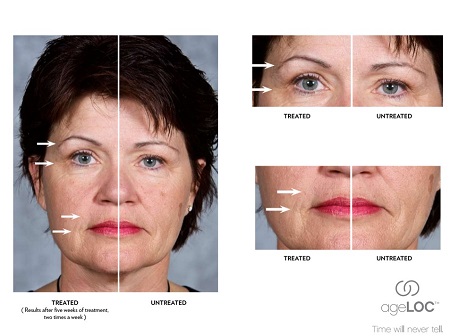 Once your treatments are complete, Nu Skin's True Face Essence Ultra blue pearl serum will help keep your skin firm and youthful looking.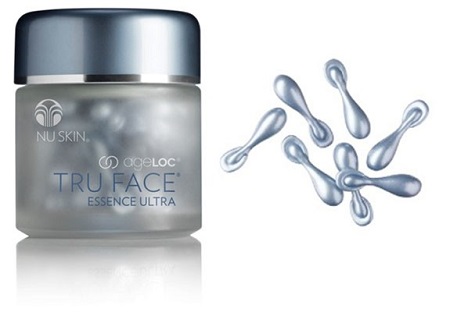 Finally, Oumou told me personally that the most important reason she is involved with Nu Skin is because of the company's charitable efforts. Started in 2002, Nu Skin's Nourish the Children initiative has donated over 400 million meals to end hunger.
"This is close to my heart. They've saved the lives of millions of children who would have died of malnourishment. This is the reason why I love the company, as well as the new technologies they come up with – which are not found anywhere else," Oumou shares.
Disclosure: This post is a sponsored post. Regardless, our team at First Class Fashionista only recommends products or services we use, will use or have used personally and believe will be good for our readers. We are disclosing this in accordance with the Federal Trade Commissions 16 CFR, Part 255 Guides Concerning the Use of Endorsements and Testimonials in Advertising. In cases where we can not support a product, that product will not be featured at FCF. This product has been notably featured in the following publications: Cosmopolitan Magazine, Discovery Health Channel, Doctor Oz Show, In Touch Style, Vogue, Women's Health Magazine and is loved by celebrities like Nicole Kidman.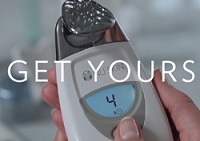 Oumou is ready to answer any questions you may have. Email OumouD.nuskin@gmail.com or give her a call (720.318.3301). As always, thanks so much for reading FCF!