First Class Fashionista would like to invite you to shop:
Discount Designer Clothes
Discount Designer Shoes
Discount Designer Handbags
*BOOKMARK THIS SITE for Updates* Zac Effron Movies
"It's a seventeen year old high school student playing a 37 year old guy playing a kid"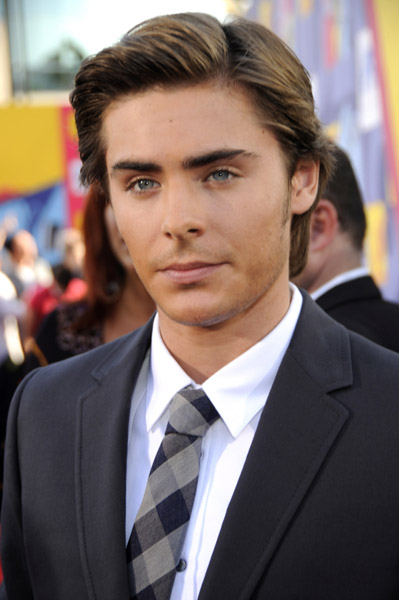 Zac Efron on the red carpet of the 2008 MTV VMA at Paramount Pictures Studios in Los Angeles, California on September 7, 2008.
In a recent interview Zac Efron says:
"I chose this because it would have been really easy to go and play a kid but it's a little bit more interesting. It's great when you have personal experience playing a character, for instance as in High School Musical.. It was pretty easy. I was playing a high school kid and his first love. Everyone has been there."
Here is where you can tell thousands of fans what you think. Rate and review this movie! Share a comment with thousands of visitors. *Copyright Protected. First Class Fashionista permits a direct link and credit.