Want to look like spring's queen and summer's goddess? Who doesn't? Probably, no one. Take these 7 fashion accessory tips (and more) to heart. These stylish fashion accessories undeniably await and unlock Bohemia perfection, but only if styled, fashionably-correct. That said, pledge to the warm season by mastering an effortless boho chic look, utterly pure and smoothly flawless.
Temp Tats and Hats
They are a celebrity favorite! I had a friend give me a few to wear a few weeks ago and immediately fell in love with these metallic gold and silver temporary tats.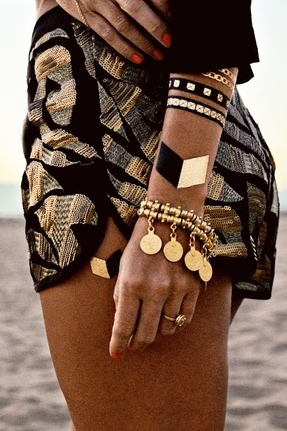 Flash Tattoos Nikki Temporary Tattoos. Available at Trend Boutique.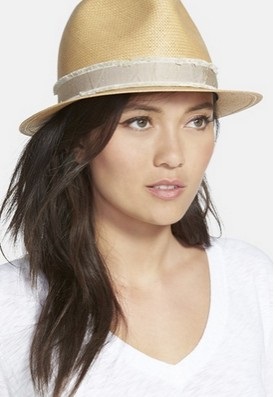 'Summer' Straw Fedora. Available at Rag & Bone.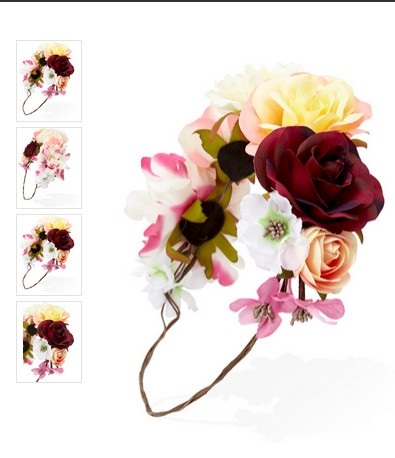 Multi Rose Flower Crown. Available at Forever 21.
Necklaces
Another festie best! Get in the festival outfit spirit with this all fringe multi-tone necklace. The second necklace shown below features 3 rows of swinging tassel and that's a festival necklace yes, if I have ever heard such a term. Both styles are any festival-goer's best friend. Plus, it will match your new bracelet flawlessly! To say the least, it's an obvious festival must-have accessory.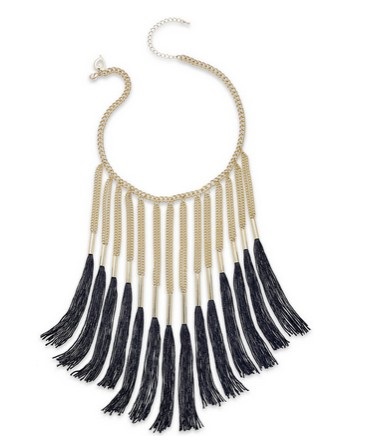 Thalia Sodi Gold-Tone Chain Black Fringe Necklace. Available at Kate Spade – It's on sale for $25!

Gold-Tone Green Fringe and Feather Multi-Row Necklace by Kate Spade Bar III. Available at Macy's– On sale for only $37!
Bracelets
Embrace in the chillest of chill vibes and layer on the ever so Festival look with bracelets. In my expert opinion, buying 'cheap' bracelets never gets you very far and they usually, more than likely (unfortunately) fall apart. My advice: shop stylish bracelets, but shop the slightly more expensive, considering guaranteed durability. I promise it will be far worth it in the long run. Besides, summer bracelets are seasonally repeatable and perpetually integrated into fashion. So, layer and party on garth!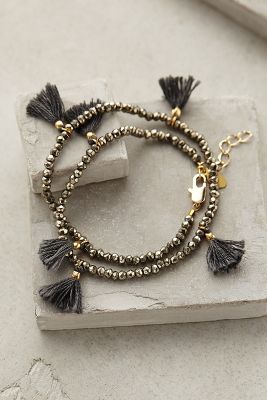 Fluttered Tassel Wrap Bracelet by Shashi. Available at Anthropologie.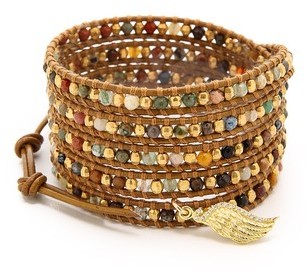 Chan Luu Wrap Bracelet. Available at shopbop.com.
Rings
If your a boho-obsessed gal, such as myself. When it comes to rings, the more the merrier. Layered and stacked is the way to go on the majority of your fingers. Rule of thumb (literally), never all 10 in full, but always at least half.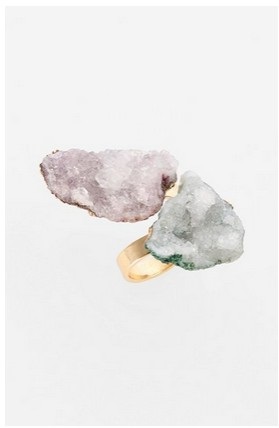 Tildon Double Raw Stone Ring by Kendra Scott. Available at Nordstrom.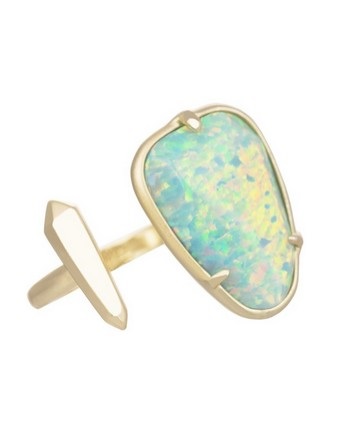 Aussie Open Ring, Aqua Kyocera Opal by Kendra Scott. Available at Charm and Chain.
Belts
Belts are always a fashion-do and rarely go out of style. In fact, the belt shown below is perfectly in style. Rather your hanging out at one of the cool spots downtown, rocking out at Red Rocks or coasting for one of this year's festivals–You should wear at least one dress with a belt and some stylish knee high gladiators! You'll be killing it, no doubt.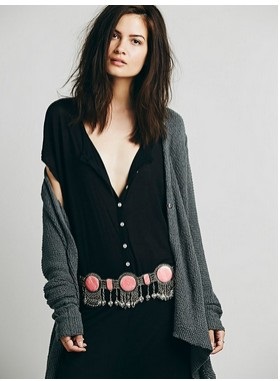 Lapis Silk Road Design Metal Belt. Available at Free People.
The New Age Vest
The new age vest = harness vests. A harness vest is the new "it" piece in my book. Though, I (was and still) am always down to wear suspenders too! But the harness indefinitely surpasses the suspenders by cool and far. My advice: It's a fashionistas must-do. Wear it over basic dresses or simple tees and you'll be instastyled in fashion. Go ahead and douse yourself in this wicked fab and effortless cool-girl vibe. Try either harness below!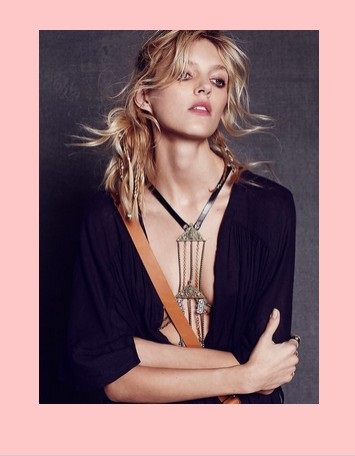 Briston Harness Vest by Free People. Available at Free People.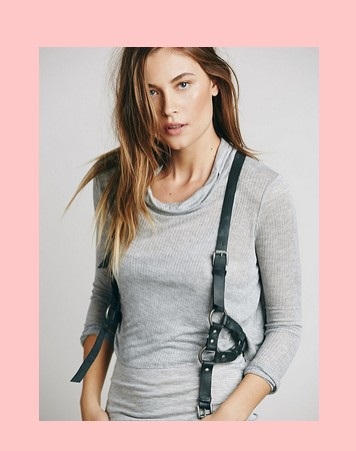 Mercury Harness Vest by Free People. Available at Free People.