Do you need some Earth friendly ideas for simple ways to reduce, reuse and recycle? I know that sounds silly, but there are so many people who constantly forget that most trash will always = treasure. And shall that never be forgotten, I am here to remind you about a few simple ways to contribute to planet Earth, now and forever!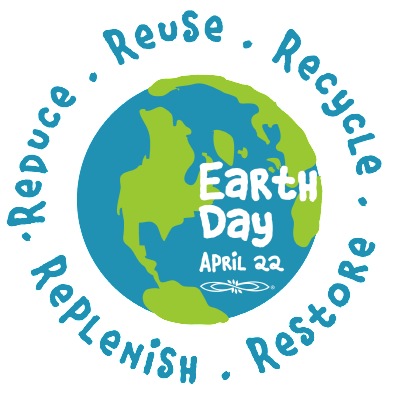 Earth month (April) truly always is and will forever be a great reminder to reduce, reuse, recycle, and repeat. It's important we promote sustainability and encourage positive interaction with the people whom share this wonderful planet we call Earth. Inspire those around you, make friends with other like-minded people and thrive on environmental progression.
Use Earth Day to take on contemporary leadership roles and be an inspiring communal leader. Help the community build stronger communities and demonstrate your mode of life by modeling a positive lifestyle and healthy living. Naturally encourage well-being while promoting a sustainable lifestyle — for just like happiness, sustainability is a choice.
Get your knees dirty and plant a tree. Plant your favorite kind of tree if you never have done so before. Grow a garden or start a local community garden in the area you live in. Befriend a total stranger – for they aren't really a stranger, they are a fellow Earth-ling. Most importantly, love your planet and love yourself.
Besides the obvious and traditional "plant a tree" Earth Day activity, there are countless other ways to inspire positive environmental values and sustainability – these are not limited to April 22. Here are a few EASY-peasy acts of green that you can do every single day to contribute to this beautifully shared planet. Breaking all bad habits, effective immediately!
Guilty.
1. How many times have you been in the grocery store and said or thought to yourself, "I really need to start bringing my own bags" – Sadly, I bet more often than you would like to truthfully admit. Here's the bottom line. Simply don't allow yourself to mysteriously forget reusable bags, any longer.
Don't let yourself be wasteful, let alone allow yourself to be carelessly wasteful. Start bringing your reusable bags with you every where you go, starting today – no if's ands or buts! Buy it: if and only if you'll use it for it's reusable and recyclable purposes. Sometimes all it takes is a cute new bag to inspire new shopping habits. If this is indeed the case, don't worry, we understand. Splurge for this $8 absolutely adorable reusable Vera Bardley bag – and put it to good use!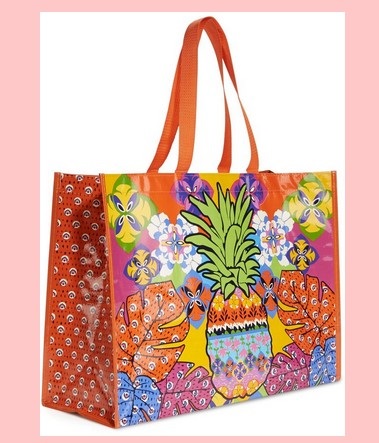 Vera Bradley Market Tote. Available at Vera Bradley.
No one likes being called easy!
Also while on the 'reusable' subject, I know plastic is easy and convenient, but don't let easy and convenient dictate the way you live your life. Start protecting the environment with simple green substitutes such as reusable bottles, silverware, dishes, cleaning tools, and any other products that are currently unconventional to plastic.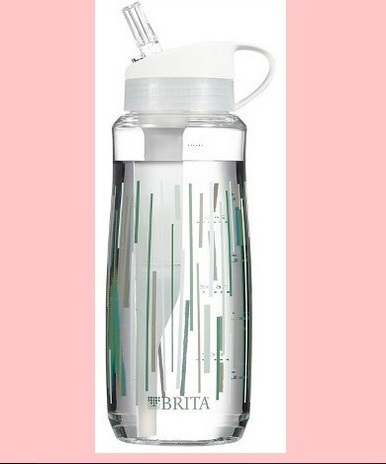 Brita Water Filter Bottle. Available at Target.
Stay green, go green and you stay classy planet Earth!