I think we have discussed livening up your denim before, well, this go around, the coolest thing to do is wear patchwork – denim, of course. And, in all actuality, anything patchwork is in style. It pretty much gives you the green light in the fashion world – It's the bees knees!
I think it's safe to say that boyfriend jeans are decidedly the "it" piece right now. On the contrary, patchwork denim really is where it's at. In fact, patchwork denim is a modern vintage staple at its finest. Plus, who doesn't love something modern vintage?
It's reminiscent of carefree days on the playground with skinned knees running home to mom to patch those jeans! It's wearing a taste of modern bliss while in the comfort of a vintage lover's dream – what else could you possibly need?! Basically what I'm trying to say is – patchwork denim is back and it's huge, it's a fashion must-do, so my advice: do it.
From boho-chic to the classic careerist, anyone can wear patchwork denim and they should! If you want to turn your street style up a notch, I recommend tucking in a cute little blouse, throwing on a statement belt and head on out the door because you're ready to go.
Or, if you want to flirt your day away in the cutest street style around, then try your patchwork denim with the ankles rolled up, a banging crop top, some cute sunnies and some shabby chic boho accessories – you'll be the cutest gal anywhere you go, guaranteed. From light to dark, shorts to overalls, patches to cut-outs – spice up your denim now, it's the cats meow!
Here are a few of my favorite, well, 10 to be exact. Enjoy.
Paige Jimmy Jimmy Patched Jeans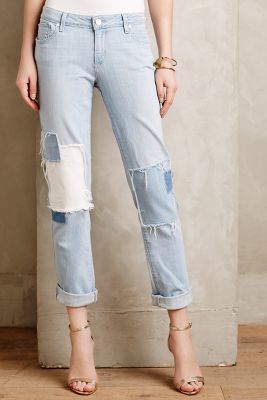 Available at Anthropologie.
B Sides Patchwork Denim Light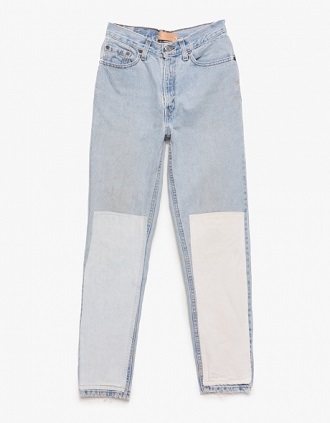 Available at Need Supply Co.
Monki Ikmop Slim Girlfriend Jean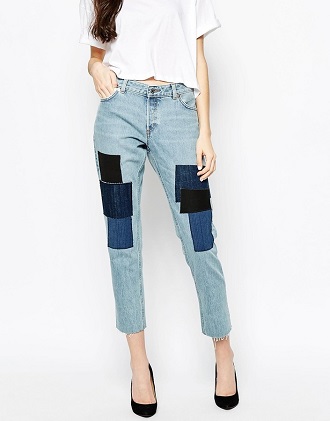 Available at Asos.
Free People Patchwork Jeans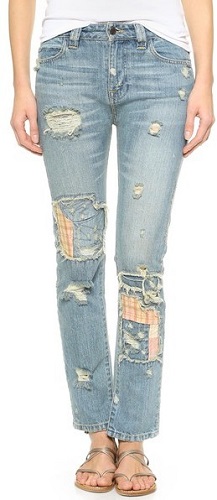 Available at shopbop.com.
Marc by Marc Jacobs Pathwork Boyfriend Denim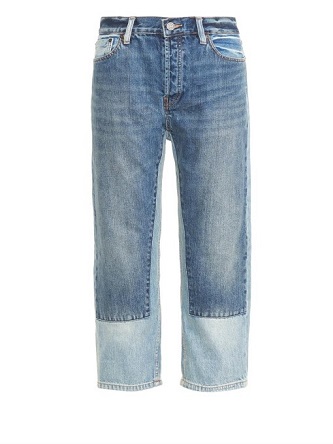 Available at MATCHESFASHION.com

Paige Patchworked Sierra Overalls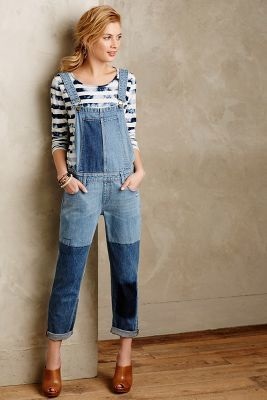 Available at Anthropologie.
Nasty Gal After Party Vintage Leather Shorts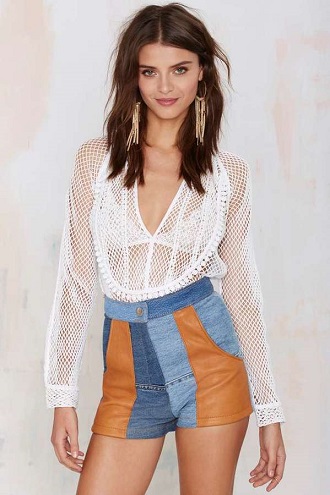 Available at Nasty Gal.
Polo Ralph Lauren Patchwork Short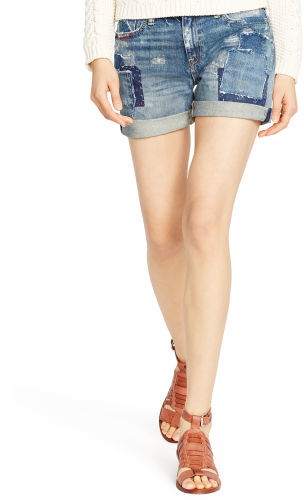 Available at Ralph Lauren.
Current Elliot The Fling



Available at Outnet.
INC International Concepts Patchwork Boyfriend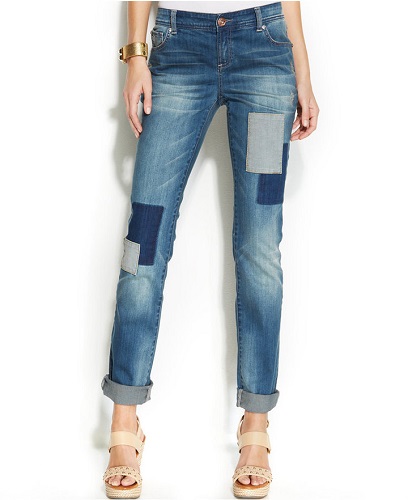 Available at Macy's.