While driving to the Riviera at Breakers Resort on Saturday, April 25th, 2015, for the April (A Galleria of Beauty) event I began to wonder, "Is this the right way? Should I check the location again?" These questions lingered because most of the Denver fashion events I've attended have been located right in the heart of Denver at locations like the Civic Center, City Hall, Four Seasons Hotel..etc. As I pulled up into this fancy residential neighborhood, I knew I was at the wrong location. "How could anyone pull off a fashion show with loud music in this beautiful, up-scale, residential neighborhood surrounded by cascades of water and sweet tropical smells?" As I pulled in for parking, I then realized I was in the right place because it's not everywhere you see models in fabulous dresses posing for their pictures.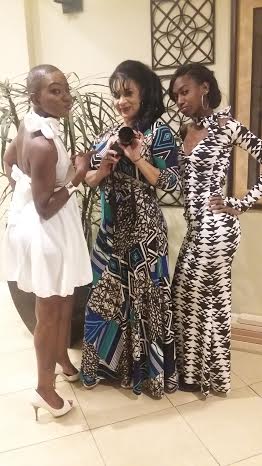 Walking into the Breakers Resort, which was tucked within this residential area, I felt like I was leaving Colorado and walking into a beach resort found next to an ocean. In this type of atmosphere, there is no chance you're escaping having a cocktail, intriguing socialization, all while watching the sunset. It was an awesome backdrop for a photo shoot.
We at First Class Fashionista were able to interview each model who participated in this fashion event. This was an extraordinary experience because at most fashion events all the models are busy backstage and the only time you get to see them is during the fashion show. Plus, it was just good to see and meet new people.
The first model we were able to chat with was Jessica Baumann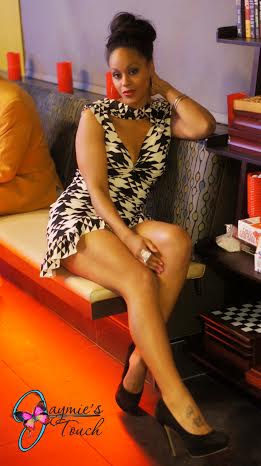 28-year-old Jessica was here at Breakers representing Jaymie Alexander. During the interview, Jessica expressed that she has been working with Jaymie for four years now and she has been modeling for eight years. She described Jaymie's designs as club type wear all the way to ball gowns, showing a wide variety of custom designs. The look Jessica wore during the event was a black and white club type dress with ruffles at the bottom. It was elegant, but also a shorter style with a bow on one side.
The next beautiful model for the April event was Lesia M. Bankston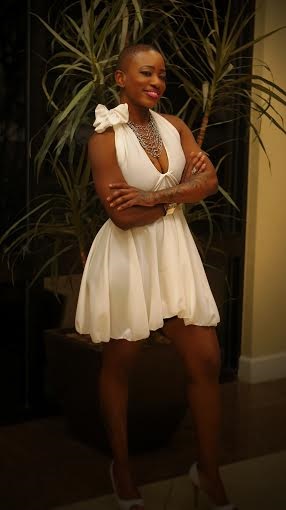 42-year-old Lesia is actually new to the modeling industry. This was her first time modeling in Denver. Jaymie met Lesia at a park, came up to her and asked her to model in her upcoming event. This was rather an interesting story, as you can see Lesia has that model look to her that drew Jaymie in. Lesia has always been told she should model, but the only other time she did was when she was 26 and living in Atlanta. Lesia is a full-time mother to her 13-year-old daughter, Paris. As I got to know Lesia a little more, I found a long time dream of her's is to take her daughter to Paris!
The look by Jaymie that Lesia would be wearing later that night was a shorter dress in a light cream color. This amazing design had back cut-outs that reveal the wearer's back and arms. This dress was perfect for Lesia because she is very into fitness and loves to show off her back and arms. Lesia is actually competing later this year in a bikini and figure competition.
Chanel Butler and her sister Briana Butler were the next two gorgeous models we got the chance to interview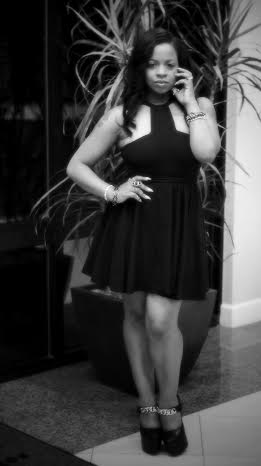 26-year-old Chanel Butler has just began her modeling career this year. During the day, she has a leadership role within a health care organization and by night she is a motivational speaker for various organizations. She really enjoys modeling because it helps boosts her confidence and she has always loved being fashionable. For this event, Chanel wore a black skater dress by Jaymie that will be known by its geometric shapes.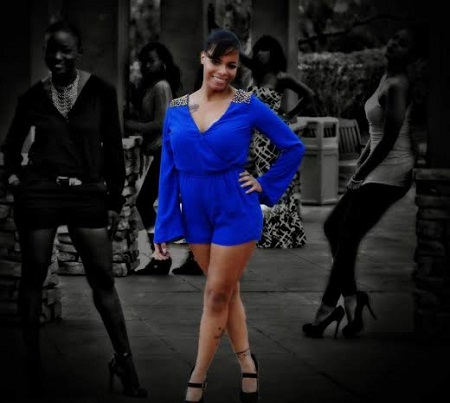 Briana Butler is a personal chef during the day and an entrepreneur by night, she dips her feet in various roles from acting to modeling. This was her very first time modeling but, previously, she has done a few photo shoots and acted in a few small productions. One of Briana and her sister Chanel's larger goals and work is with the non-profit organization called Strive.
Strive is a program that helps teens learn how to express themselves through talents such as modeling, acting, singing, etc. The organization has been in Colorado for two years now, but was started in 1981, in Atlanta. You can find out more about this organization by going to: www.strivefashionandtalent.com
During the April event, Briana wore a two-piece mermaid gown designed by Jaymie. The gown is tan and has lace at the bottom. Briana explained it as very flowy and said it made her feel confident. The one thing Briana was most excited about at this event was the opportunity to meet new people and network as a model.
As the April event became more energized, we at FCF were able to talk to more models about their life and this event.
This is when I ran into the mesmerizing Mocha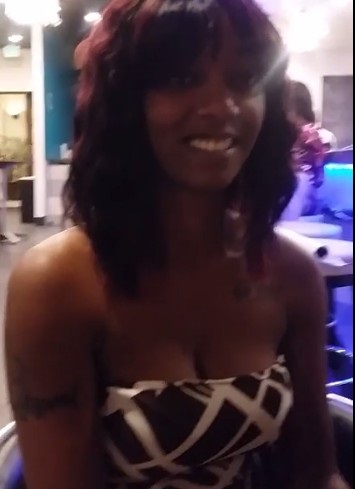 The design Mocha was wearing during the April event was a design by Anthony Rose: Travon Williams. This evening gown reminded me of giraffe prints. It was form fitting and flared out at the bottom. Mocha is still stepping out into the fashion industry in Denver, she has participated in a few shows, one being the Black Tape Project.
According to the event coordinator, the black tape art was suppose to capture how we are willing to embrace the sacrilege of "Beauty," while at the same time, saying that the natural beauty that God gives us, is not good enough; without worldly enhancements.
Some advice Mocha has for new models in Denver is to BE CAREFUL! She says all people are not savory people. They will try and sell you big dreams to get you to model and they might not pay you for your work. Something very controversial arose from this conversation. Mocha expressed how so many "photographers" in the Denver area want nude modeling, a lot of times it might not be expressively agreed. She says these photographers find ways to get what they want by slyly asking the model to remove articles of clothing, one shoulder at a time. Within these few experiences, she has seen some of her photos online without her permission or knowledge. For a credible model who has attended Barbizon modeling school and John Casablancas modeling school, I would learn from her experience and be very cautious who you decide to work with. Note: The Black Tape project was not associated with this complaint.
Ending this stream of endless beauties is Morgan Barber
20-year-old Morgan Barber has been modeling for Jaymie Alexander for a few months now. She grew up watching America's Next Top Model and has always wanted to be a fashion model since she was a kid. Currently she is attending CU Boulder, majoring in accounting and marketing. Someday she hopes to start her own fashion line and teach kids the ins and outs of modeling from experience. Morgan explains her look as a winter fashion, "It is not too cold nor too hot," she said. Working with Jaymie for a while, Morgan sees her as a mother figure and says she has a style for everyone.
After speaking and interviewing all the beauties in the April event, there was one very important interview missing. We at FCF got to speak to the very creator of this event himself, Don Johnson aka "DJ Johnson, the CEO."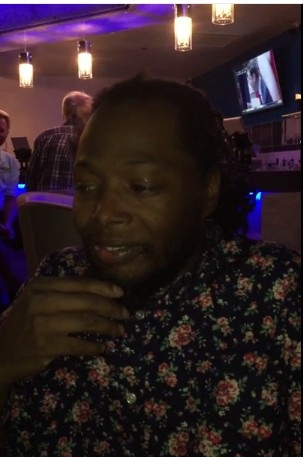 We at FCF are very fond of DJ Johnson. He actually was the DJ at our event Denver Paint the Runway in 2013. DJ expressed how excited he is to see his event come to life. The April event concept was kept so secret during the invitations and Facebook invites, no one really knew what the event would be like. DJ explained the event as a concept event. It was intended as a representation of change and to demonstrate change in one moment by the designs made by local fashion designers. With the essence of April in the air shown by the tranquil lighting, the lake and pool shimmering in the background at the Breakers venue, it certainly set the mood for new life and change.
There was one other large event the DJ had a leadership role in conceiving and that was the 2013 Fashion Experience. DJ helps out with so many fashion events here in Denver, it was great to see him leading his own.
Getting to know DJ, I found that he has had this passion of dj-ing since he was a kid. It's in his blood. His mother, uncle and grandmother all were musicians, his uncle was a drummer, pianists and guitarist for a band called "Champaign King". DJ has been in the music industry since he was 11 or 12-years-old, but professionally for eight years now.
When Don Johnson is not playing music, he is a husband and father. He sits on the board of directors for Advocacy Denver, Angels Unaware, and the Children's Hospital Chip. As you can see, Don stays very busy and believes this or not – he is in SCHOOL too! He is getting his under-grad in philosophy and his graduates' degree in contractual law. As you can see this amazing man has his hands in everything and doesn't plan to stop there! Here in the Denver fashion industry I know we will be seeing so much more from Don Johnson aka DJ Johnson, the CEO!
We at FCF want to congratulate DJ Johnson, Jaymie Alexander, Anthony Rose and all of their beautiful models for their successful and amazing event, April!
This event was powered by: Violator Djjamx, MadWorldMedia, Crave Magazine, XS The Agency, First Class Fashionista, and Riviera at The Breakers.
Learn more about DJ Johnson by searching Dj-djohnson Theceo on Facebook.
Learn more about Jaymie Alexander's designs by searching Jaymie's Touch (Official Designer Page) on Facebook.
Learn more about Anthony Rose designs by searching Anthony Rose Fashions & Productions on Facebook.
I wanted to share a few great quotes from this evening:
"You hit what you aim at" -Jim Wills of Crave Magazine.
"Live life with no reservations" -Lesia M. Bankston
As always thank you for reading!