Three local designers and two iconic name brands.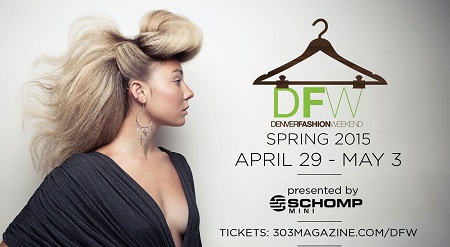 303 Magazine's Denver Fashion Weekend featured stylish lifestyle street wear and definitely wearable athletic fashion artistry. On night two of DFW, Schomp MINI presented an action packed runway which flourished the stage with simply beautiful mod fitness attire and high end athletic wear. All the designs featured sultry chic yet casual gym clothes and nothing short of polished sports wear – it was exactly what the people of Denver needed to see. The show was impressively bold and seductively edgy. It was the ultimate place to be for any sports lovers and it brought attention to some of the coolest work-out gear around the country. Needless to say, Denver's 303 Magazine, sure did put on a fantastic runway show.
In order of the show:
Local boutique, INDYINK, showcased modernistic, awesome designs and solidly sleek street wear styles. To say the least, if I ever knew anything about Denver fashions, I would say INDYINK nailed Denver's style to the T.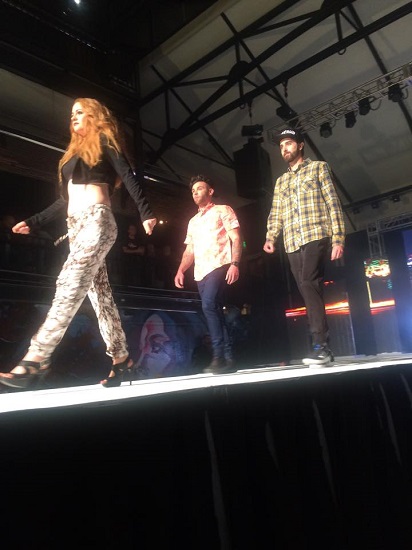 Geniuz also put on a spectacular show. The featured designs were where stylish grunge met seductively cute – and it certainly rocked the runway. The audience was stoked, the music was great, the fashions were swanky and everybody was merry.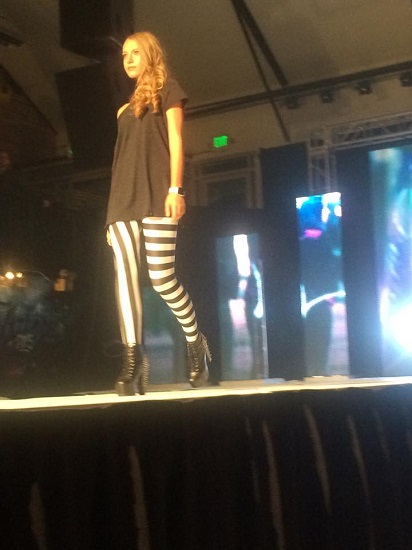 All about fitness, health and beauty, Shop Zoe Life, featured designs nothing short of just that. Tailored to simplicity and up-scaled lifestyle fashion styles, Shop Zoe Life, had models walking the catwalk in high end athletic wear and each design fit in so perfectly with Denver's high energetic lifestyle. Her collections were precisely fitting with the Denver scene. It was athletic perfection and it was beautiful.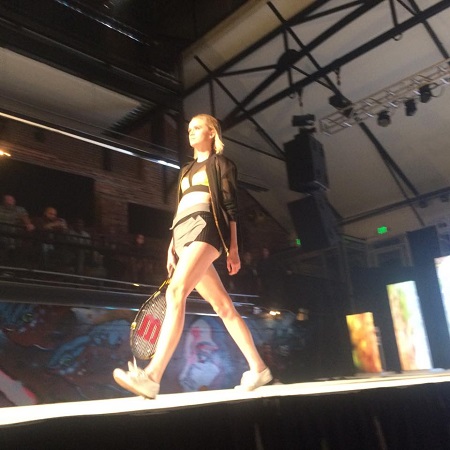 The iconic motocross brand, Fox, showcased their newest race-wear lines and I have to tell ya, it made for quite the exciting runway show. Fox definitely stepped their motocross game up a notch, but to tell ya the truth, the featured video before the models stepped foot on stage is really what won me over. Before the second half of the show began, Fox featured a short video clip of pure fun and sexy. What do I mean pure fun and sexy? I mean the video displayed beautiful girls being silly on mini bikes, tubing, playing basketball and merely laughing while having the time of their lives. It looked like the best kind of fun – and it immediately caught everyone in the audiences attention. After the fun and inspiring video clip, Fox street style fashions dominated the runway. Click here to view more of their everyday street style sports wear.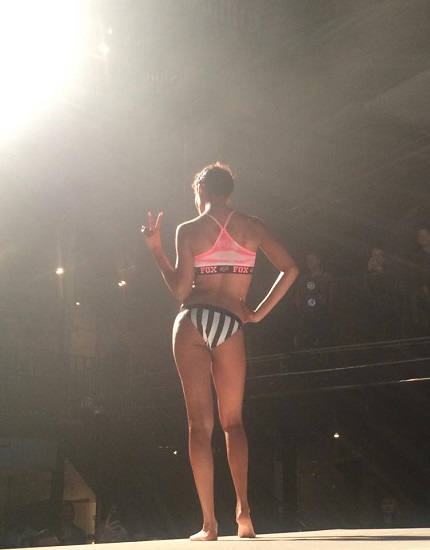 Ending the night with the infamous Ducati, the runway featured all new sports gear clothing and offered a complete collection of special wear for any rider looking to "gear up". Showcasing casually cool motocross apparel and motorcycle clothing – for any non riders out there, think again, because this new line just may change your mind!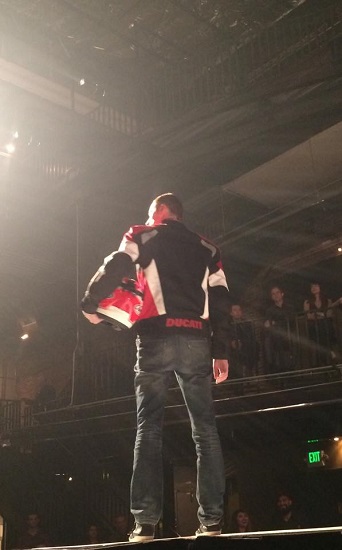 As your DFW runway show reviewer for Thursday night, I had a great time!