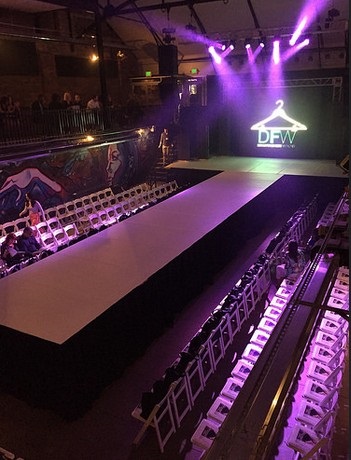 Saturday is always my favorite night for a fashion show, and 303 Magazine's DFW Night 3 did not disappoint. After a few years of hosting more and more grand fashion events, DFW has gained some notoriety and a following. A testament to that being that despite the fact that this evening was shared with both the Derby events and the Floyd Mayweather Jr v Manny Pacquiao fight, the show still had a pretty sizeable turn out.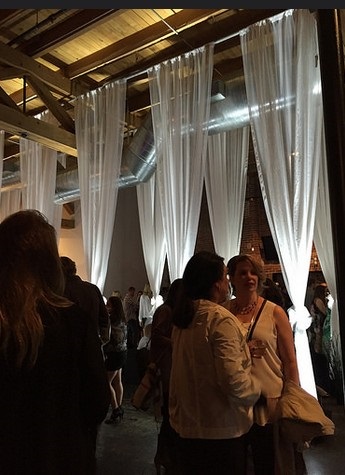 The night started out fun, with a lot of local vendors set up to show you their wares. Sushi and cupcakes went by on trays, and a very hippie-esque DJ spun some music in the longue upstairs. The decor was great; I loved the lighting and the ambiance of the white. Only downside was the runway show itself did not start until nearly 10 (when the show was slotted to be over). Being a seasoned Denver-fashion-show-attendee at this point, we arrived fashionably late at 8 for a much shorter wait time for the main event, but I feel bad for the newcomers to the Denver fashion scene who would have been waiting 4 hours for the show. This event is a wonderful one, don't get me wrong, and I know that this is always my complaint- but I still advocate for a tighter schedule! I know that if I were new to this scene, waiting this long for a 15/20 minute show would dissuade me from attending again in the future. Additionally, although all of the 1st row seats were sold out, by the time the show actually started they were looking for people to fill the chairs. It is in this event's best interest to start running on time or telling people it will start later, period. I want to keep the Denver fashion scene alive, but if we can't get more business we can't grow! Okay, rant over. But seriously, if any of you all read this and need help during these shows, I would be more than happy to give you my contact information when I'm attending; I can dress a model, help everything run smoothly, and get the inside scoop on the show. Thank goodness for the local coffee surved at this event- life. saver.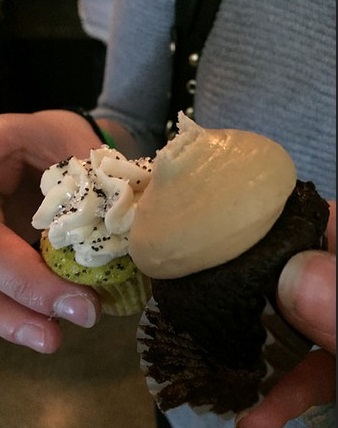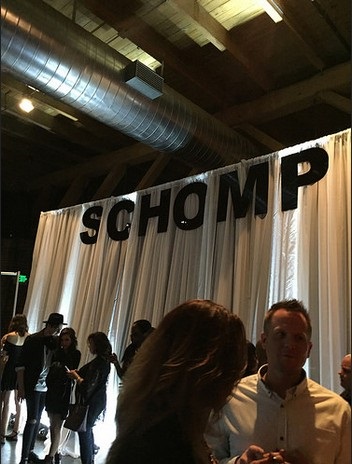 The runway show began with a great and enthusiastic introduction from Meaghan Mooney, who was good at getting the crowd's energy back. Mona Lucero opened the event, with her wonderful and unique designs. These garments spoke to her interest in vibrant textiles and prints as well as an Asian influence.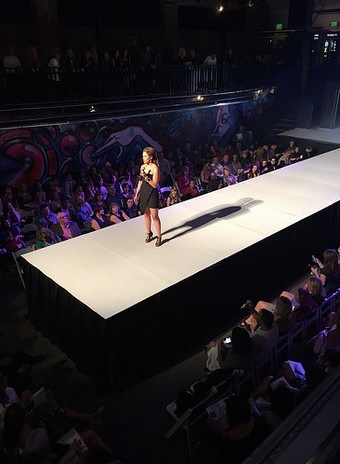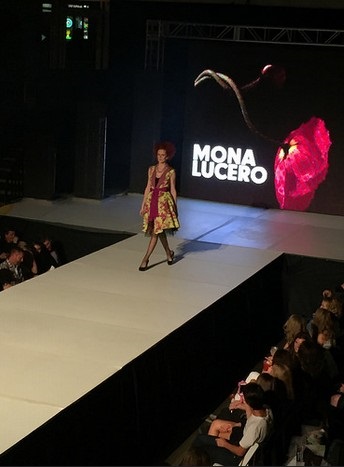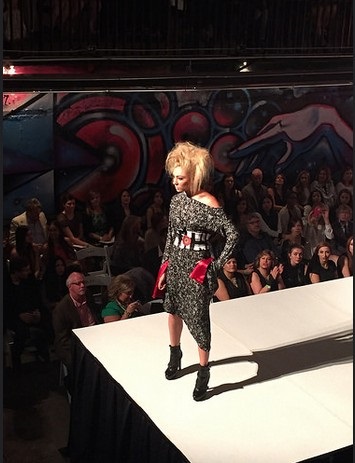 Rachel Marie Hurst sent her collection down next; a mix of a lot of different silhouettes and style lines that seemed aimed at a younger customer. Her designs were a great mix of youthful flair with top-notch construction detailing. I think that there were a number of pieces I wanted to go home with! (Actually, I would take a piece or two from everyone in my ideal world.)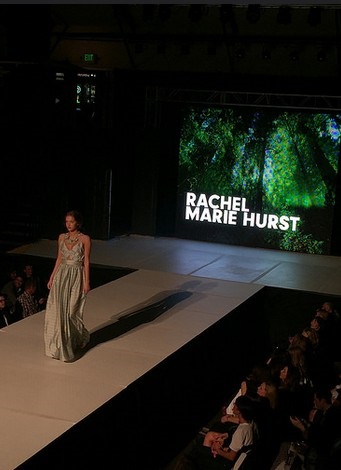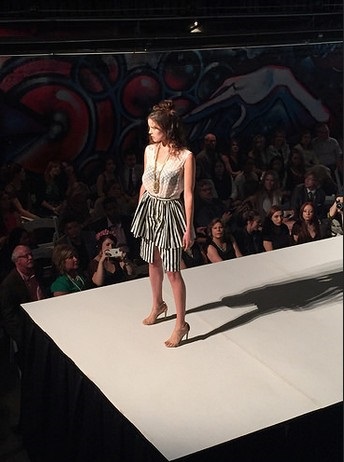 Whorl Boutique was last before the intermission. This boutique was named Denver's Best New Women's Boutique by Westword this year, and is founded by former FCF blogger Megan Timlin! The boutique showed a collection of great mix-and-match pieces that could be a great staple for any woman's wardrobe. Their website can be found at http://www.whorlshop.com.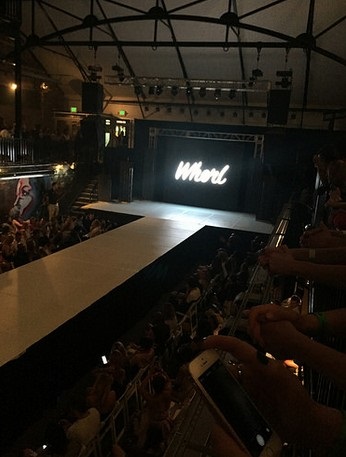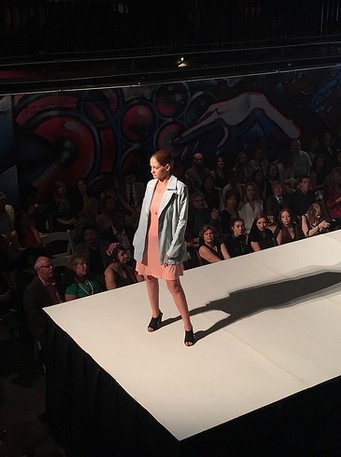 International brand, Scotch & Soda ended the show with a bang; bringing out both male and female models in shades of blues and yellows. The contrast was great and it was fun to see both genders rocking some on-trend (and currently available for sale) merchandise. Scotch & Soda has a shop in the Cherry Creek mall, and I have been in the process of getting my own man to rock some of their stuff since forever. Great every day pieces for someone who still wants to put forward an elevated effort to face the day.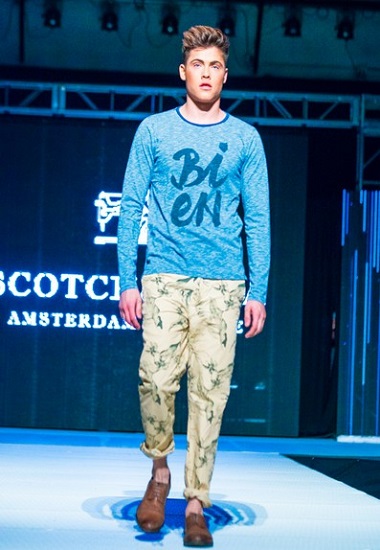 photo from the official 303 Magazine Night 3 Gallery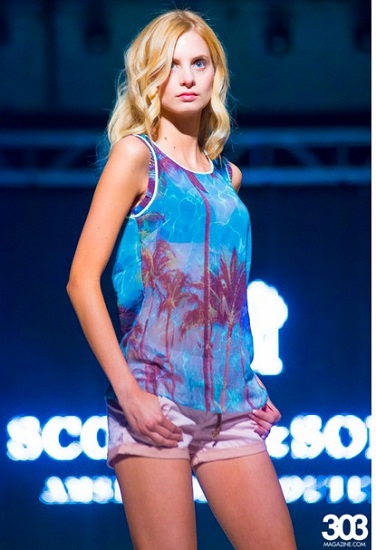 photo from the official 303 Magazine Night 3 Gallery
Overall, my experience at night 3 of Denver Fashion Weekend was a lot of fun. I liked seeing the designs, and even our spot on the balcony provided a prime viewing location. I can't wait to see what my fellow FCF team had to say about the rest of the events!
Feel free to browse through the photos I took from that evening (click here) or I promise not to be offended if you prefer to view the official 303 Magazine Night 3 Gallery (hey, these people have the fancy cameras and the good spots).