Sunday night at Denver Fashion Weekend was located at City Hall. May 3rd 2015 was the last day of the DFW spring 2015 event. This night showed off a series of amazing hairstyles, mixed with avant-garde fashion designs, ear-thumping music and every seat was filled in the venue!
The first hair designer to show off their amazing talents was J Audrey.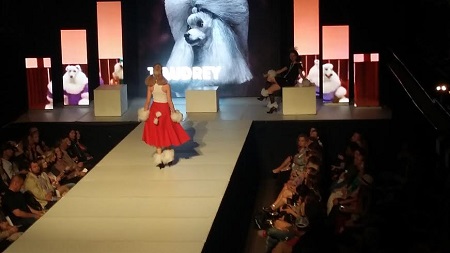 a
This 50's inspired collection was dog-inspired! Within this unique collection we saw poodle skirts, dog-like accessories such as wrist bands and high-socks that mimicked the fluff of a poodle. The hair on these models made them actually look like dogs with their hair designed like dog ears. One very creative take on this collection showed a model actually walking a baby on a leash. This showed the ironic symbolism of dogs walking humans.
Swank was the next hair designer in the show and they turned the whole venue RED, in a good way. The collection as a whole showed red hair, red garments and a brilliant red backdrop. This collection of unique looks showed off the hair designs, rather than the clothing, which is what you want to see in a hair show.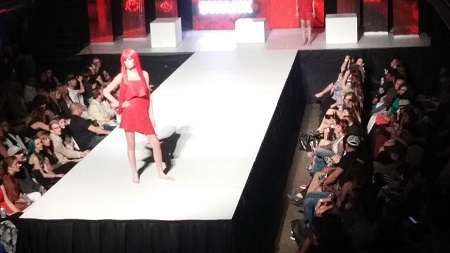 The haircuts on these models were 60's inspired blunt bangs, lengthy one-length cuts, under-cut bob's, and asymmetric fringe.
Up next was Three Cutters, this hippy-chic, 60's inspiring collection revealed purity about the designers and their hair designs. Each ensemble was white from head to toe, with loose flowy tunics and dresses. This whimsical themed portion gave me the feeling of being lost in the woods. Some of the hair designs had animal horns and tusks embedded as a head piece.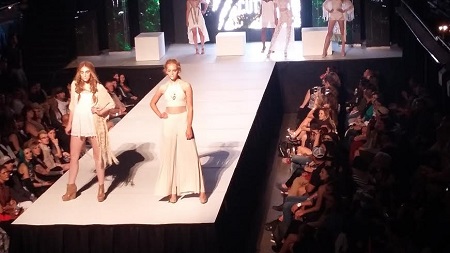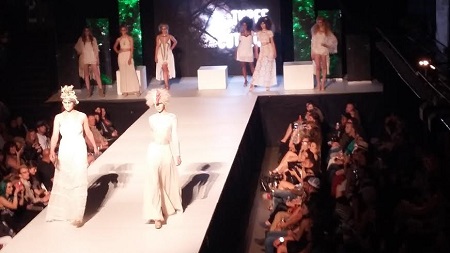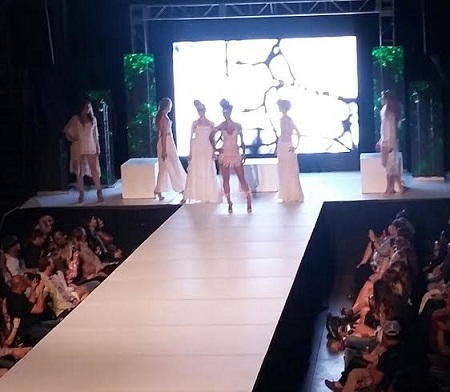 Some design details within the garments included lace, embroidery, geometric lines, and wedge heels. But this is a hair show…the hair was brilliant! There were fish-tail braids, halo type head bands, teasing and extravagant head pieces.
Now we all know this really wouldn't be considered a hair show without the presence of this amazing salon Antoine du Chez! This exquisite display showed much inspiration from female, superhero comics. With these wonderful red, yellow and blue head to toe looks, the hair was styled in 50's inspired up-dos and super teased looks.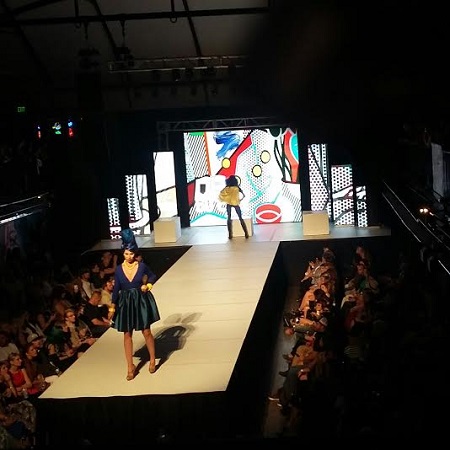 Something that really created the experience for this portion of the show was the music. With these models walking out to the song made famous by Kill Bill the movie "Bang Bang," this completed the look and feeling of the Antoine du Chez experience!
Toni & Guy displayed a very urban/bohemian chic feel to their collection. The hair they displayed showed messy twisted buns and high teased looks that were slicked back with head bands.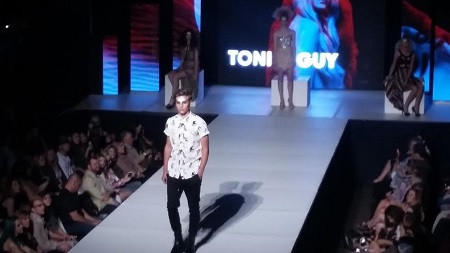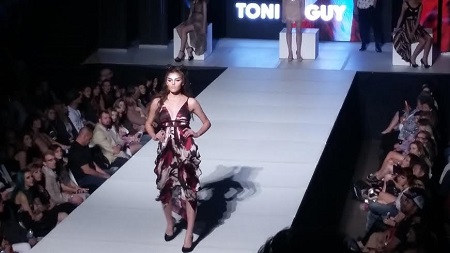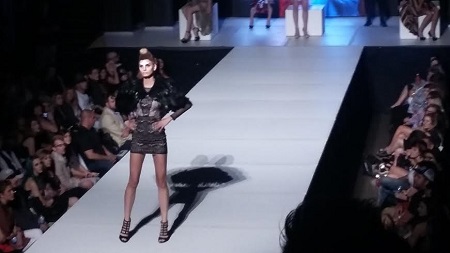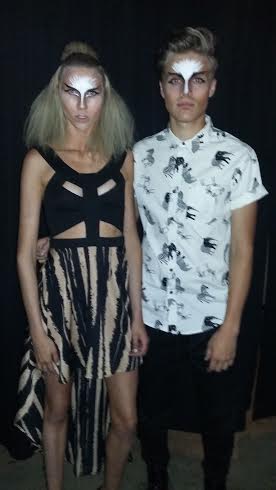 This collection of ensembles went from a walk in the park to a night out with the girls, very versatile looks with the hair to match the ever changing outfit choices.
The next hair designers were from The Look. This collection showed theatrical hair pieces revealing nature at its best.
Exquisite animal like head pieces and flower garden branches with loose flowers. This avant-garde experience showed details of models dropping petals and dusting snow onto the runway.
This next hair artist is very beloved in the Denver fashion community and within the FCF team. Ted's Hair Studio showed of a very unique collection of 80's punk styled hair. The hair designs included messy Mohawks in the hue of blue, sky-high beehives with peak-a-boo colors, Sid and Nancy styled do's with pops of purple and magenta tones, and some super punk styles in all black and greatly textured layers.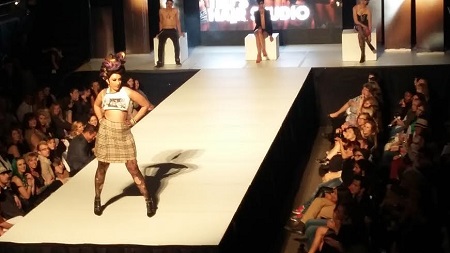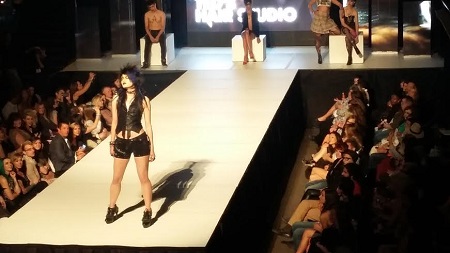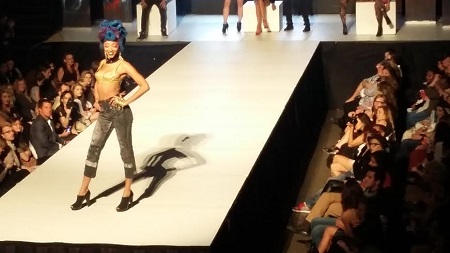 The garments worn in this display matched the hair to a T…some design details included low V-neck blazers, hot pants, shredded knee-highs, skinny jeans, wallet chains, body chains, cropped tops, high-waisted plaid skirts, tightly fitted body-suits, leather jackets, and last but not least ATTITUDE!
El Salon came on stage with a new look to this entire event, creating a unique feeling from their models that was inhaled by everyone attending. Each model strut the stage showing off their long braids and dreads, as they twisted at the end of the runway you could see their lengthy styles create movement and character. This was a very bohemian look that showed a comprehension of hair matching the ensemble.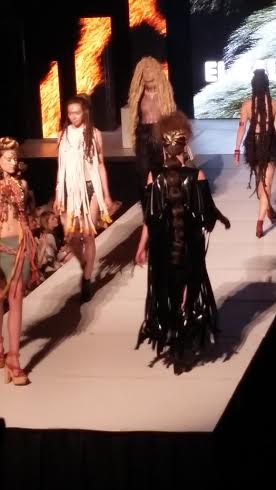 Displaying fringe with the wardrobe to match their brilliant hair designs, one can see why El Salon was voted "Best Salon" in the 303 Awards.
Spicing up the stage with some very masculine men, wearing mostly oil and six-packs…was G3 Salon. The hair designs in this collection showed messy longer styles tucked in a man-bun, these looks were a mix between 80's mess and 90's grunge. Each model wore a mask with their hair and six-packs being the main focus.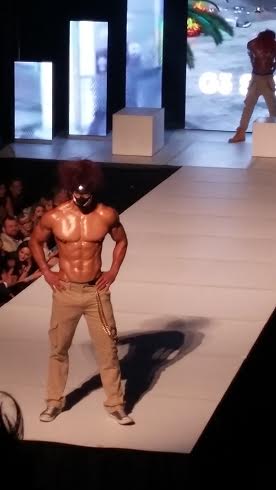 After the dancing and loud screams by every woman in the venue, each model revealed their true identity by taking off their mask. I must say this was a great way to mix up the show.
It's amazing how different each artist is in shows like these. The next hair designer was Starling and they mixed up the theme after seeing all those buff men. Starling displayed a theme of golden goddesses and some beginning of time men. The hair designs showed long, thick side braids, twisted up dos, head pieces made from branches and flowers, center parts, side buns, and halo shaped braids.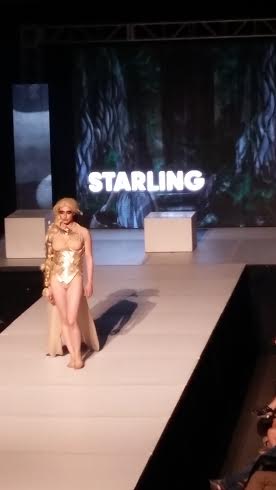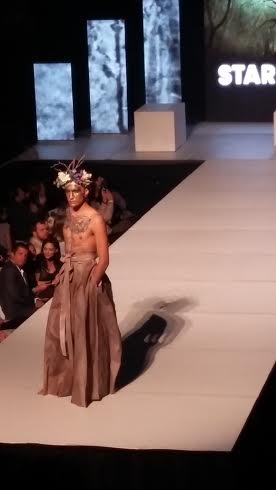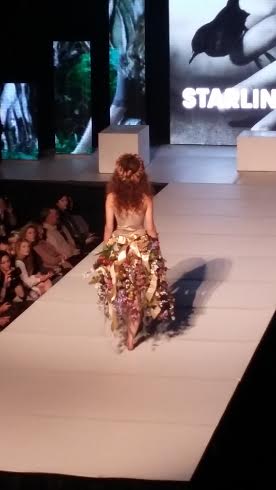 Something I really enjoyed about this portion was the men's hair. They had men rocking head pieces with branches and flowers, and beards with twisted dreads that seemed to be stuck in the wind. The men's fashion was also something to mention. They had these men strutting down the runway with just loincloths and some in high-waisted full length skirts! This was definitely an image you can only see in one of Denver's fashion shows!
This next designer showed off a very unique look and feel to their models hair and ensembles. Halo showed their models in all white ensembles, showcasing a series of geometric shapes and tied sweaters…the ones you would see worn on a tennis court.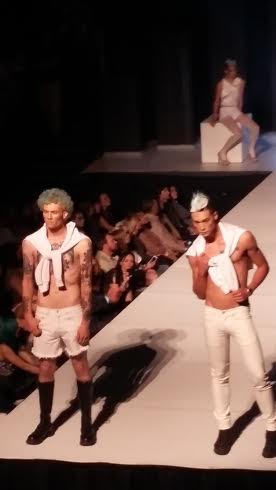 The hair they displayed showed pompadours tied back with peak-a-boo hints of pastel colors. This collection was very clean and futuristic.
Mode Salon casted a dark shadow over the stage as their models began taking over the runway. The hair designs showed large dark villainess head pieces, teased messy buns, large teased lengthy styles with halo type head pieces, animal antlers, and witch like hair down to the floor also worn with a hooded cape.
The styles worn in this segment showed all black hot pants, laced corsets, capes, shoulder attachments, and a beautiful floor length black vail.
To conclude not only the Sunday night show, but also DFW as a whole, was The Beauty Underground Artistic Team. To correspond with the show by Mode Salon, The Beauty Underground Artistic Team displayed a difference kind of darkness this one was less theatrical and more real. It showed all black attire that was very sophisticated and hair that was sleeked back. What really spiced up this portion was the anti-religious type looks paired with males wearing stilettos.
This fashionista had such a wonderful time attending DFW 2015. We at FCF want to congratulate each designer and hair artist involved in the show, and we hope to see you next year.