After our recent dreary and snowy weather in Colorado, I am ready to write about what to wear in the sunshine! Despite the recent rain, the weather is expected to heat back back up sometime during Memorial Day weekend, and I have a lot of fun late spring and summer events on my calendar. What will you be attending? A spring gala? A summer wedding? Maybe you're just trying to look good for those lunches on the patio. Whatever you're looking for, I have you covered. There's a shoe for every occasion, after all. You can trust a girl with a full closet of shoes.
Flats
When you have some walking involved or uneven ground- cobblestones in stillettos, anyone? Pass and consider these the must-have shoes for showing off your cute little painted toes in comfort and style.
Ankle Strap Sandal from the J.Crew Factory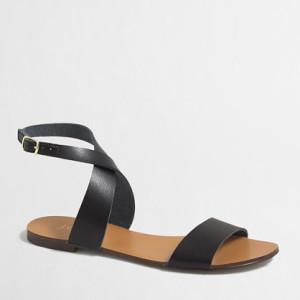 Black & White Striped Pointed Toe Flat from Express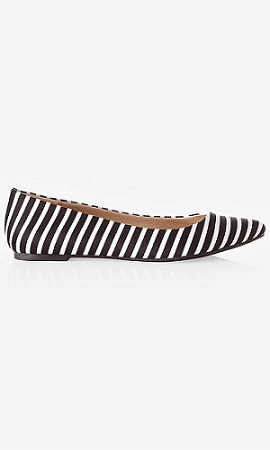 Tory Burch Canvas Coverblock Espadrille Flat from Neiman Marcus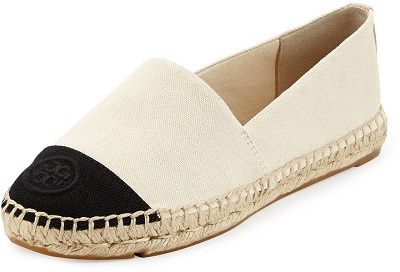 Wedges
Wedges are essential all by themselves for spring and summer. Go d'orsay for an extra little hint of class or strappy for extra fun!
Qupid Two-Piece Platform Espadrille Wedges from Charlotte Russe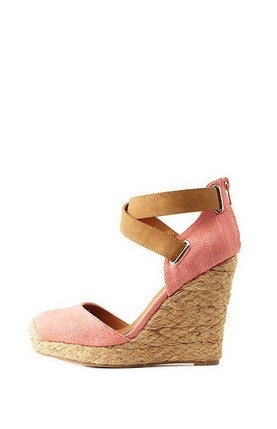 MICHAEL Michael Kors Lilah Suede Wedge Sandal from Neiman Marcus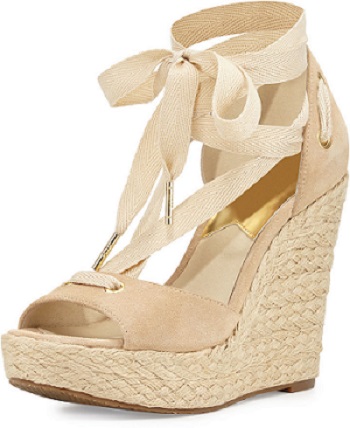 Pierre Hardy Two-Tone Leather Wedge Sandals from the Outnet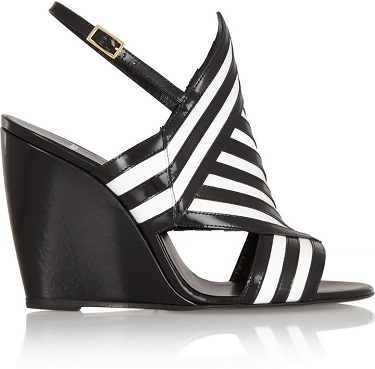 Heels
If you have an occasion to wear heels in the warm weather, do it! Here are a few of my favorite styles for the season.
Topshop Ruby Snake Embossed Ankle Strap Sandal from Nordstrom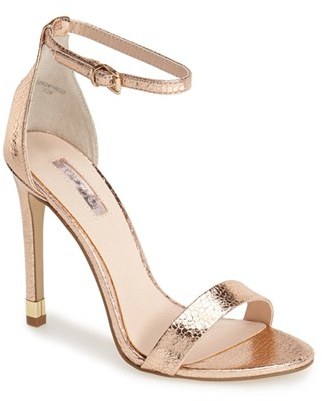 Rebecca Minkoff Mali Striped Suede and Leather Sandals from Saks Fifth Ave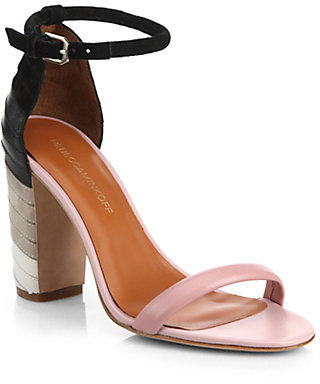 Rebecca Minkoff Leather Printed Strappy High Heel Sandals from Saks Fifth Ave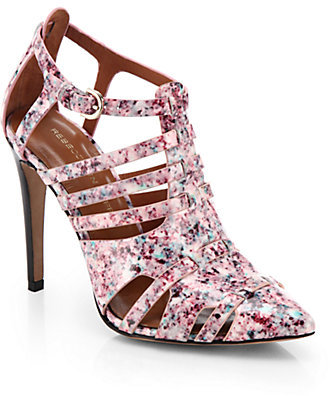 How are you going to strut yourself this season? Heels? Espadrilles? Snap us a pic, share with us!