A new approach to glitz and glam!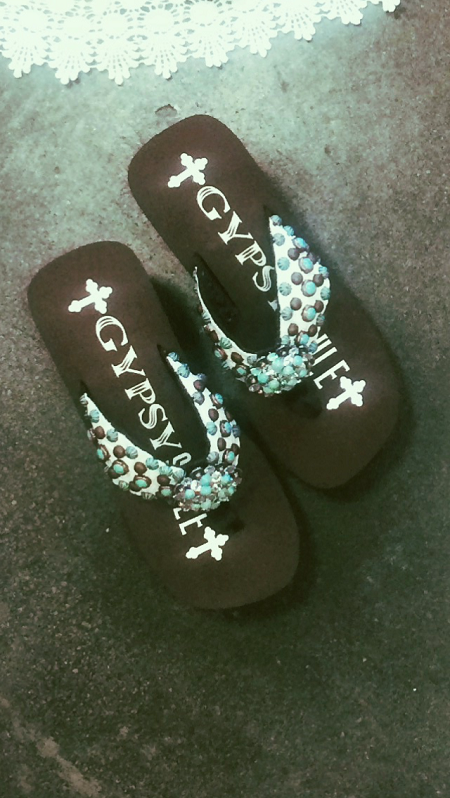 If you are a gypsy who loves bling then FCF has found the perfect shoe for you. Gypsy Soule has not only transformed the every day sandal, but the company has completely reintroduced a new modernistic kind of sole. Let me put it this way, one word: Crystals. In fact, Swarovski crystals.
Flip flops with crystal tops
Pamper your feet in beautiful crystals from Gypsy Soule's fancy footwear collections…I did! And needless to say, I'm in gypsy (footwear) heaven. These shoes are nothing short of practical, convenient, stunning and absolutely comfortable. Wait a minute…Did I just say extremely comfortable and practical, yet a sandal dazzled with Swarovski crystals? Sure did, and it's a dream come true.
Gypsy Soule is an expression of the hippie rebel at it's finest and we are loving it. To make a product of such delicacy, the materials used are made purely from the finest Italian leathers, hides and Swarovski Crystals. Bases are made 100% authentic and are designed with the utmost high-quality EVA and rubber materials, which are constructed purposefully for sheer longevity.
Every single pair of Gypsy Soule flip flops are made by hand, in fact, the wonderful hands of some beautiful lady minds in Weatherford, Texas. Nothing against men, but this gypsy team is solely a group of very talented gals, to say the least.
With sincere personal touches, two creative individuals and gypsy #soulesisters joined forces to share common goals and see their dreams through to reality. It is without a doubt the soule sisters have united their inspirations to create beautiful bohemian products for all the true gypsy souls of the world. Join the sisterhood and grab your very own pair of jazzy, sparkling crystallized sandals today! Gypsy Soule is taking women's western footwear to the next level and if you fancy up your feat with a pair of these dazzling platform beauties – everyone around you will be jealous, guaranteed.
Try wearing these shoes with a soft white dress and toss on a printed kimono. Or try a pair of rolled up jeans, your favorite top and head out the door — you will be ready in no time and you'll be sure to be show stopping!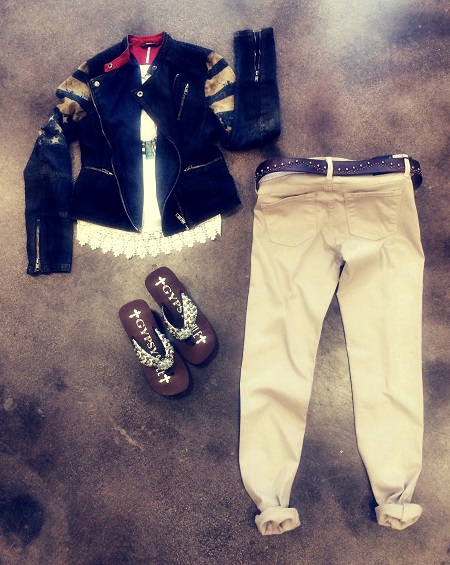 Get filthy rich in these utterly adorable, extremely comfortable platform sandal today. To buy Gypsy Soule shoes and products in Colorado, everyone can shop online here or at any of these 7 local stores!
Carla's
Lamar, CO 81052 US
719-336-5028
Classic Leather Designs
Penrose, CO 81240 US
719-372-0111
Hawgs N Spurs
Canon City, CO 81212 US
719-345-4103
Horseman Specialties
Elbert, CO 80106 US
719-339-2821
Jestures By Juhree
Bethune, CO 80805 US
719-340-0389
Lancaster's
Aurora, CO 80011 US
303-343-0318
Ruckers Ranch
Ft. Collins, CO 80525 US
970-310-7327