This summer, be the girl that people want to know. You know, the smiley kind always sitting pretty somewhere cooler than the rest, always wearing an outfit better than yours and she just seems to have the whole whimsical summer vibe thing down — yeah, her, strive to be that girl. Only this go around, do it better. You can start by getting a banging satchel.
Dress like you mean it
Up your street cred and become 'that girl" by dressing in style with utilitarian purpose. Not only is a crossbody bag the perfect poise between style and practicality, but it's timeless! Sure it's simply ideal for festival fashion, but it's also just an every day fashion must.
For starters, we have our phones or our iPads glued in our hands at all times and usually a coffee in the other. So, why worry about a bag that drags your arms down – in the bad kind of way – when you could wear all your little personal necessities across your body, not weighing you down at all. And not only that, but also the convenience of your essentials being in fingers reach is pretty awesome as well.
The strap factor
Make sure your cross body doesn't hang down too low because it will annoyingly bang around between your legs (that sounds bad) (and it is bad) it will just be in your way all day and that's not cool. So, figure out the strap length you like, especially because a bag with a short strap is just as annoying, if not worse.
Cross bodys, well specifically, ones similar in size to the bags mentioned in this post, are not supposed to hit above your pant line, at least, I don't think so. The top of the bag should live somewhere around your hip bone and the body of the bag hangs down from there.
Our Denver readers can shop locally.
Support local artists in the Denver fashion scene when you shop the Blue Ruby Boutique located on Larimer downtown. The store offers exclusive lines by local designers and other private labels, which feature intricate designs and beautiful fashion artistry. More importantly, Blue Ruby carries a one-of-kind, silky smooth leather handbag collection by local designer A. Tsagas and it's to-die-for. Since my brief visit, I have literally been lusting over their delicious leather goodies, which is exactly why I had to share some of my treasure findings with you!
Leather is obviously not going anywhere, so if it's time for a new purse – make the quality commitment. Try this sharp structured bag closed with deer antler by love heals, available locally at Blue Ruby ($549) or online at http://loveheals.com/products/view/lh-bohemian-black-fringe-1.
Slate is summer's coolest color
Holding Horses Downland, available at Anthropologie crossbody bag ($168).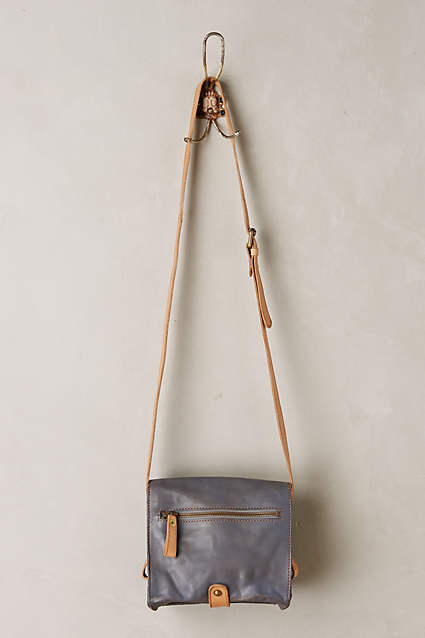 And for the coolest tassels around…
SUMMER BUMMER Small Bucket Bag, available at Nordstrom handbags($180).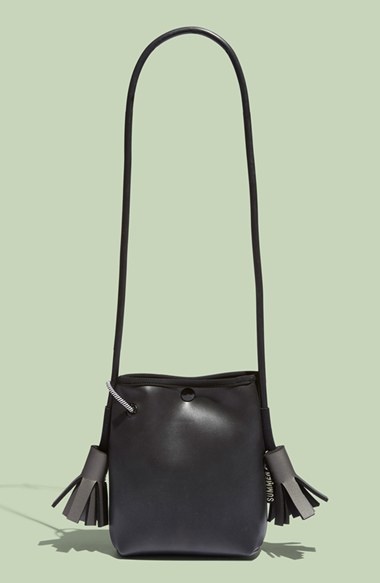 'Kai' by Rebecca Minkoff, available at Nordstrom ($395).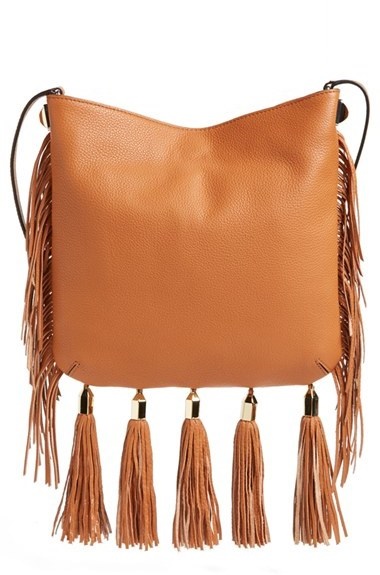 Revival Crossbody, available at Free People ($138).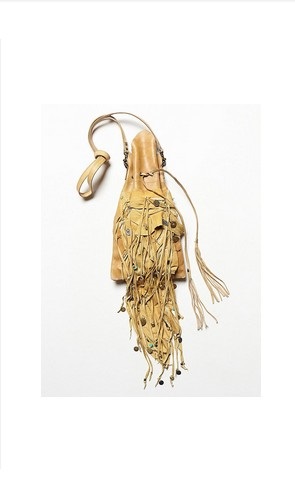 Carry on First Class Fashionista. Carry on.